Netflix has dropped their highly anticipated new series Clickbait, which was created and produced in Melbourne. Currently trending #1 worldwide on Netflix's Top 10 list for TV Shows and #1 overall in Netflix's Top 10 in Australia, US, Canada, UK, New Zealand, Japan and more, the Netflix Original series is described as "a taut, propulsive, twist-filled cyber thriller".
Victorian co-creator Tony Ayres says Clickbait is a truly international show—a genuine amalgamation of Australian talent and American talent. "Netflix hadn't done a show set in America but shot in Australia before, this was a first for them," said Ayres.
"Melbourne is incredibly user friendly and there's a diversity of locations so we can get a lot of different kinds of looks. I have a very emotional connection to my city so I'm always happy when I get to film at home."
Starring Adrian Grenier, Zoe Kazan and Betty Gabriel, Clickbait follows father and husband Nick Brewer (Grenier), who is abducted in a crime with a sinister online twist. Those closest to him, sister (Kazan) and wife (Gabriel), race to uncover who is behind his disappearance and why.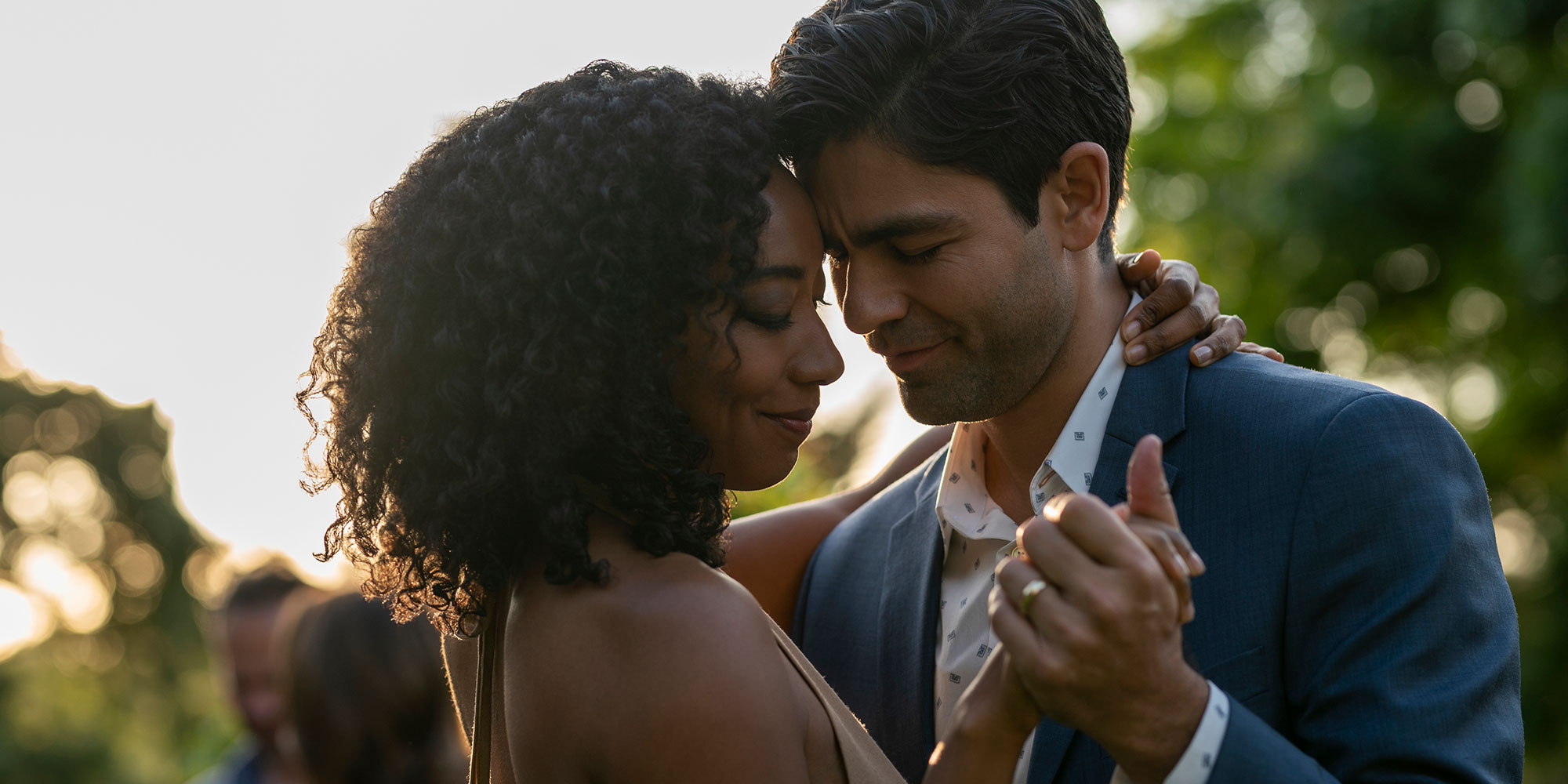 Betty Gabriel and Adrian Grenier in Clickbait. Photography by Ben King / Netflix.
Throughout the series, many locations around Melbourne doubled for Oakland, California. Key locations included the red-brick exterior of Broadmeadows Town Hall (the series' police station exterior), the leafy suburb of Camberwell (for the Brewer home), the art deco architecture of Macrobertson Girls' High School (used for the school), and the beachside suburb of Elwood (for Pia's apartment).
Featured suburbs included Footscray, Northcote, Port Melbourne, Parkville, Docklands, Fitzroy North, Collingwood, Brooklyn, Keilor, South Wharf, Essendon and Brunswick East to name a few, with unique places like Merri Creek Trail, Sunshine Mosque, Mullum Mullum Stadium, and St. Andrews Church also making an appearance.
In addition to the various Melbourne locations, the Brewer house—which features in many scenes within
Clickbait
—was just one of a number of sets created at
Docklands Studios Melbourne
.
"Docklands Studios Melbourne is a one-stop shop–we had great production facilities, fantastic space for the art department and wardrobe, and we were seconds away from where we needed to be at any given time," Ayres shared.
The eight-part series also showcases the talent of Melbourne-based key creatives and crew, employing an estimate of 902 Victorians including local directors Emma Freeman and Ben Young working behind the camera on the series alongside lead director, Brad Anderson. "The international directors, who were mainly American, were blown away by how good our Australian crews are," said Ayres.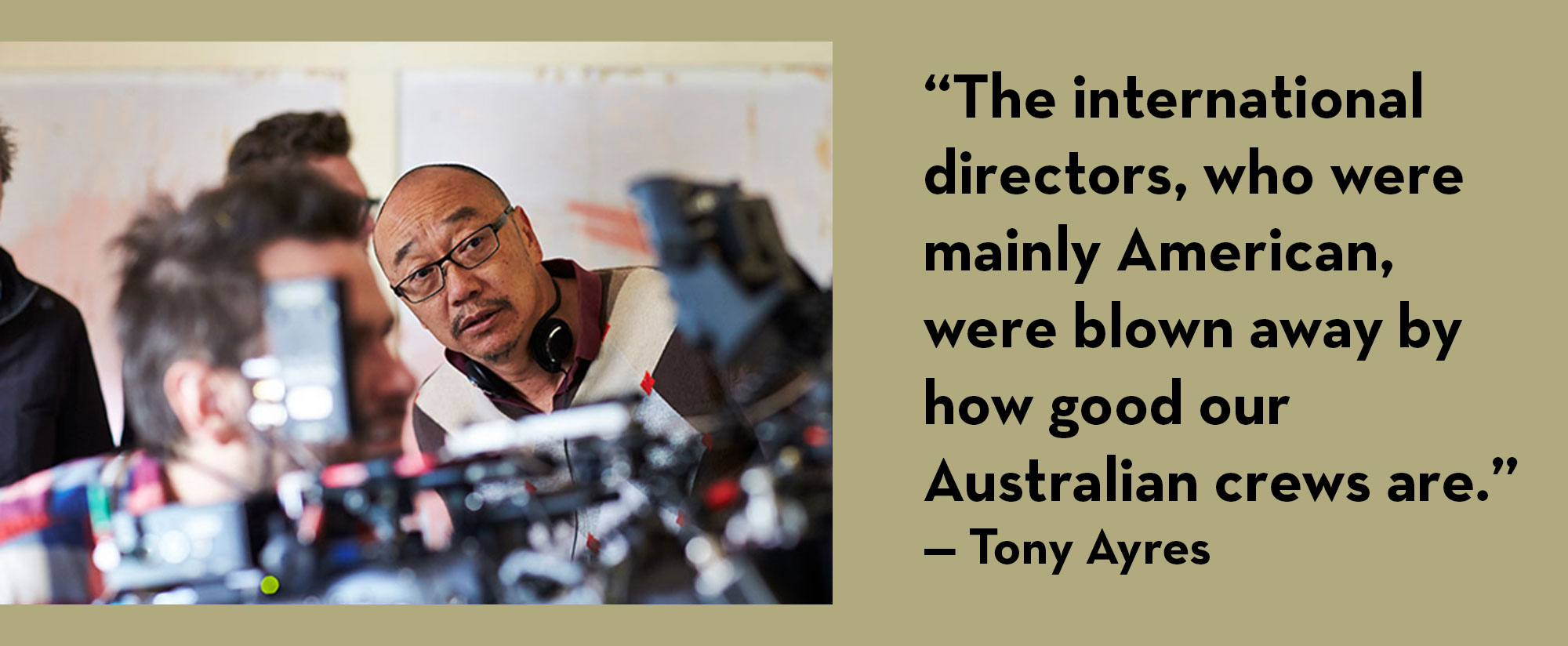 Tony Ayres. Photography by N Sheehan.
Clickbait was produced by Melbourne-based Matchbox Pictures and Tony Ayres Productions together with Heyday Television for Netflix. All three companies are part of NBCUniversal International Studios, a division of Universal Studio Group.
The series was attracted to Melbourne through Film Victoria's production incentives and gave work experience opportunities to multiple emerging practitioners, including Locations Attachment Alice Zhao.
"This experience really gave me the confidence to pursue a career in the screen industry," explained Zhao in
a recent interview with Film Victoria
. "It not only boosted my knowledge of the Locations role but also gave me the encouragement and skills needed to keep going. It really empowered me."
The Victorian Screen Incentive (VSI) provides competitive grants to projects that spend at least AU$3.5 million on production, or production and post-production, in Melbourne and/or regional Victoria.
If you want to find out more about VSI or be introduced to one or more of the state's talented creators, contact Film Victoria's
Manager of Production Attraction & Support Joe Brinkmann
at
joe.brinkmann@film.vic.gov.au
.
Clickbait
is supported by
Film Victoria
and is available to stream now, only on
Netflix
.