As Victoria's screen industry continues to grow, the significance of collaboration, community and sustainable infrastructure has never been more important.
Responding to the needs of Melbourne's innovative screen businesses, the Melbourne Screen Hub is a newly opened industry-led hub in Yarraville that aims to connect and host industry experts in a secure, accessible location.
Bringing together more than 30 business tenants across camera, lighting, props, stunts, grips, and more, the hub is already "a thriving little 24/7 business" according to general manager Ian Anderson in an exclusive interview with IF Magazine.
The concept—brought about by several screen businesses and crew needing to relocate away from Docklands Studios Melbourne due to construction of the studio's new super stage and water tank—identified the need for a support system in one physical location, bringing together storage and an office complex.
Working together with screen business owners, Film Victoria and Creative Victoria identified a suitable site, and the Victorian Government provided seed funding of $1.3 million.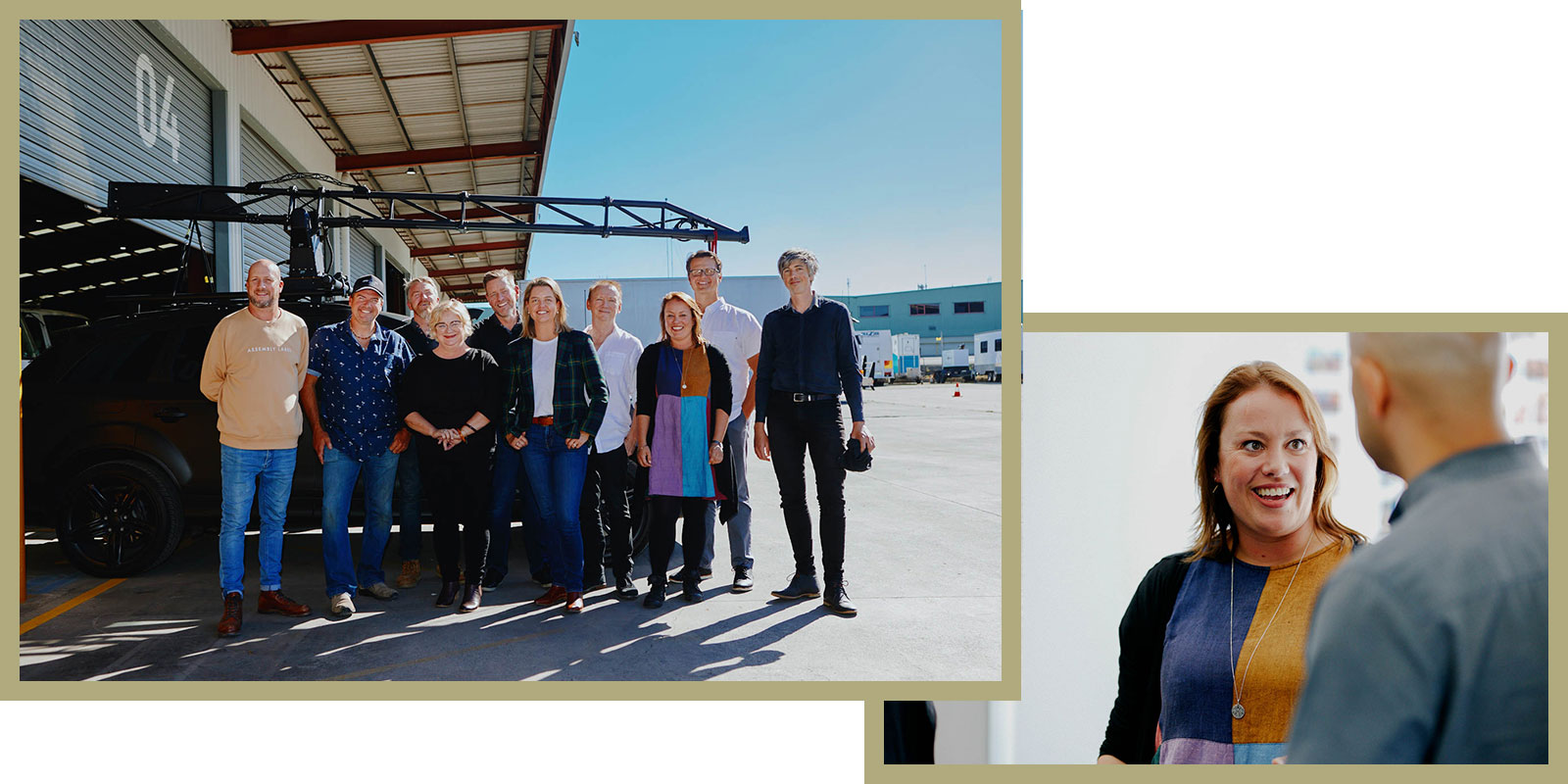 "We found there was demand for a facility where crew could store their gear, trucks and vehicles securely, and have wet weather cover to maintain the gear," Film Victoria CEO Caroline Pitcher also told IF.
"But on top of that, we all identified an opportunity in which crew could come together in their downtime to innovate and help each other out. That's where the hub concept came from."
Located on Cawley Road, the Melbourne Screen Hub is a 10-minute drive to Docklands and next to the Westgate Freeway, allowing for easy access to locations for screen crew. Secure and open 24 hours a day, this is the first of its kind in Melbourne, with Film Victoria hosting an official opening in late March.
"Everybody being under one roof, it's great for cross-collaboration with different people and different companies," Anderson explained to IF. "It's become a community, which I think is important when you work on your own."
In addition to Anderson, the hub is also supervised by 10 directors: Andrew Jerram, Liv Pulbrook, Richie Young, Glenn Arrowsmith, Andy Pappas, Drew Rhodes, Rachel Nott, Adam Hunter, Luke Stone, and Ruru Reedy.
"The hub has facilitated a place for us to all get together, share information and share knowledge," describes prop master Liz Pulbrook, whose online prop store the Prop Collective was one the businesses that previously operated at Docklands from a shipping container. "It's a much easier springboard for all of us to collaborate and help each other grow our individual businesses and be supportive to each other going forward."
Looking to the future, the Melbourne Screen Hub also hopes to work with educational institutions to utilise training, internships and placements; setting up a test-and-tag facility on site that anybody can come and use.
Managing the funding contract for the site over the next three years, Film Victoria recognises the enormous opportunity the hub offers.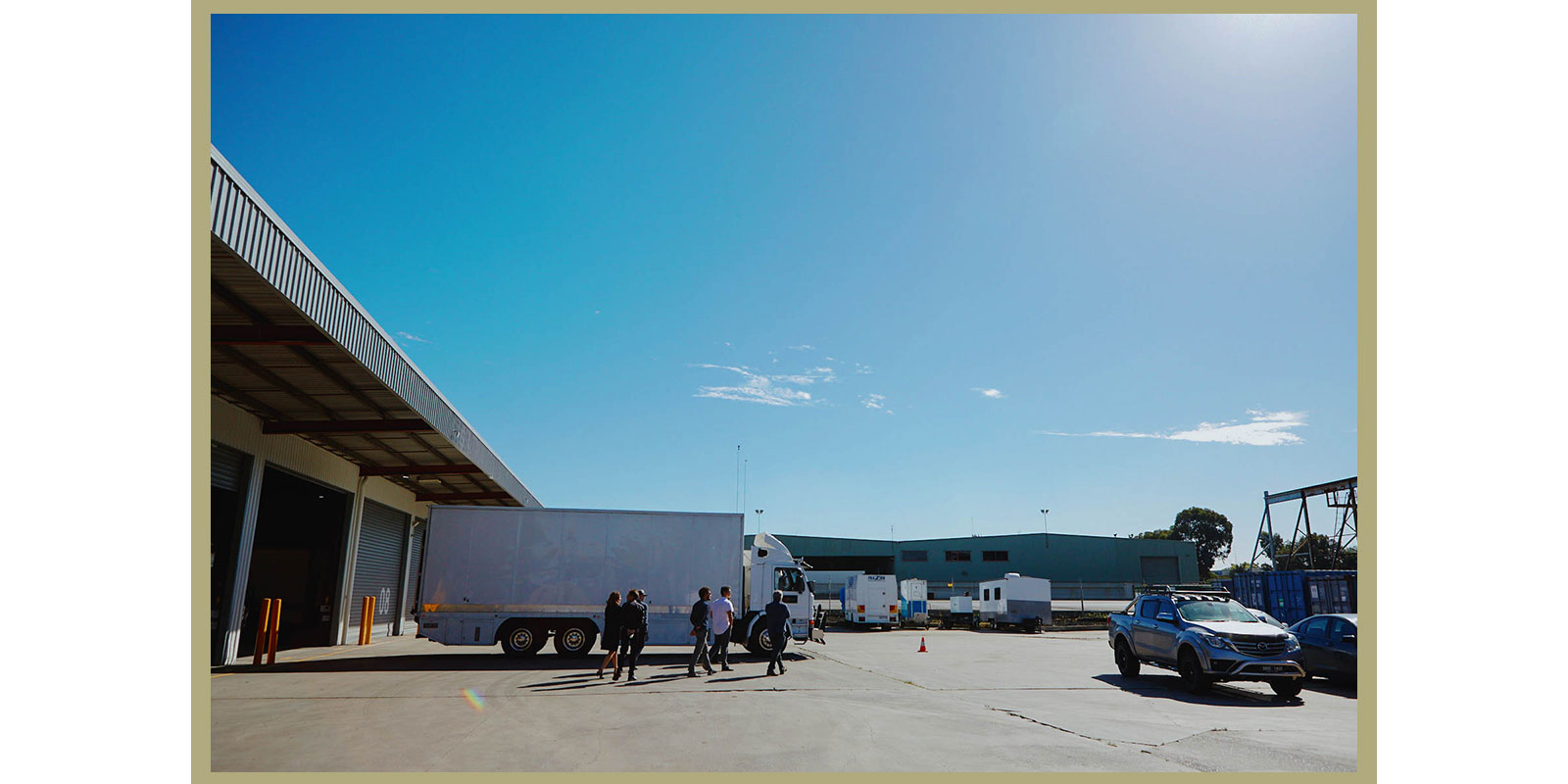 "Film Victoria is certainly committed to looking at expansion plans in terms of infrastructure holistically for screen. That doesn't start and stop with studios. We're looking at ways in which we can assist with creative collaboration and spaces around that," explains Pitcher.
"We already have ACMI X, but we certainly can't ignore how productive our technicians are when they're associating with each other in a physical environment. I refer to The Arcade, which over many years has been such success in South Melbourne for the digital games sector."
"Bringing people together under one roof creates enormous opportunity in terms of collaboration, ideas, generation, innovations and so forth, and even talent and resource sharing and troubleshooting."
To find out more about filming in Victoria, contact Joe Brinkmann, Manager - Production Attraction & Support, Film Victoria, at joe.brinkmann@film.vic.gov.au
Learn more about Melbourne Screen Hub at melbournescreenhub.com.au
All images by Daniel Mahon.