Thousands of clay ears, eyes, noses, and mouths are currently on rotation in Adam Elliot's stop-motion studio in Docklands, Melbourne. The Academy Award-winning auteur is hard at work executing his second full-length feature, Memoir of a Snail.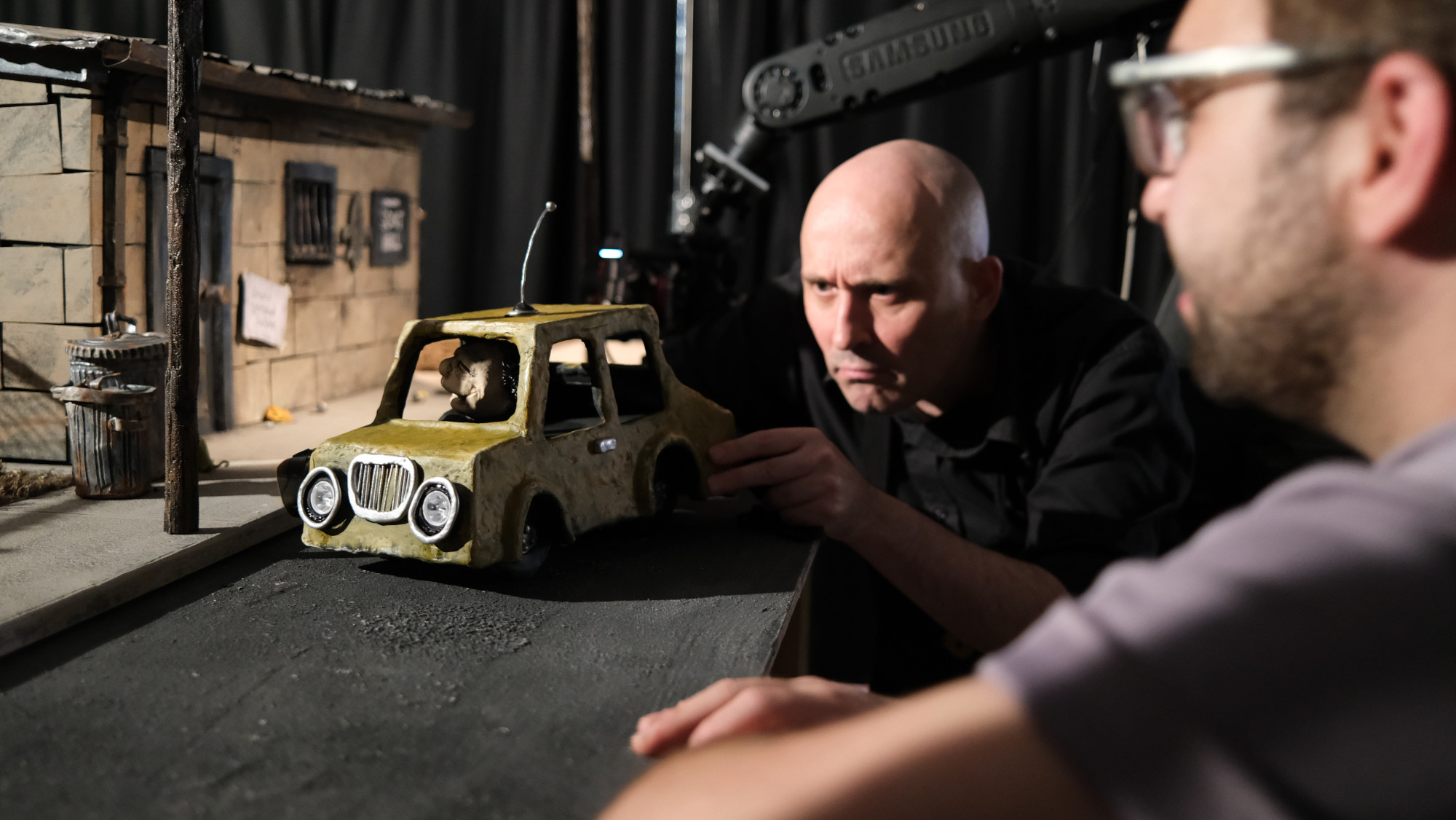 Adam Elliot working behind the scenes on Memoir of a Snail
Almost a decade in the making, Memoir of a Snail is about a melancholic Australian woman named Grace Puddle who hoards snails, romance novels, and guineapigs. Grace strikes up a friendship with an eccentric elderly lady named Pinky, who helps Grace develop the courage to let go of what's cluttering her home, and mind.
It's a film that's taken a lot of patience and persistence, Adam explains. After scooping up an Oscar for his short animation, Harvie Krumpet (2003), Adam created his debut feature film, Mary and Max, which opened Sundance Film Festival in 2009 and quickly received international critical acclaim. In 2015, Adam released another short, Ernie Biscuit, before sinking his teeth into his second, highly anticipated feature film, Memoir of a Snail, which is supported by VicScreen and the Melbourne International Film Festival Premiere Fund and is slated to premiere at MIFF next year.
"All my films are about difference and imperfections – the so-called 'flaws' that we all have – and learning how to embrace not just our own flaws, but other people's flaws." Memoir of a Snail is no exception, Adam assures. "I know that's what my audiences want. So, I'm happy to just keep churning these films out every 15 years."
Making it in Melbourne
Born and bred in Melbourne, Adam has made all his films in the city he calls home. "All the talent is here. We haven't had to import anybody, even from interstate, everybody's local and lives less than 30 minutes from the studio. So, there's no reason why we can't bring big stop-motion projects to Melbourne, just like live action does."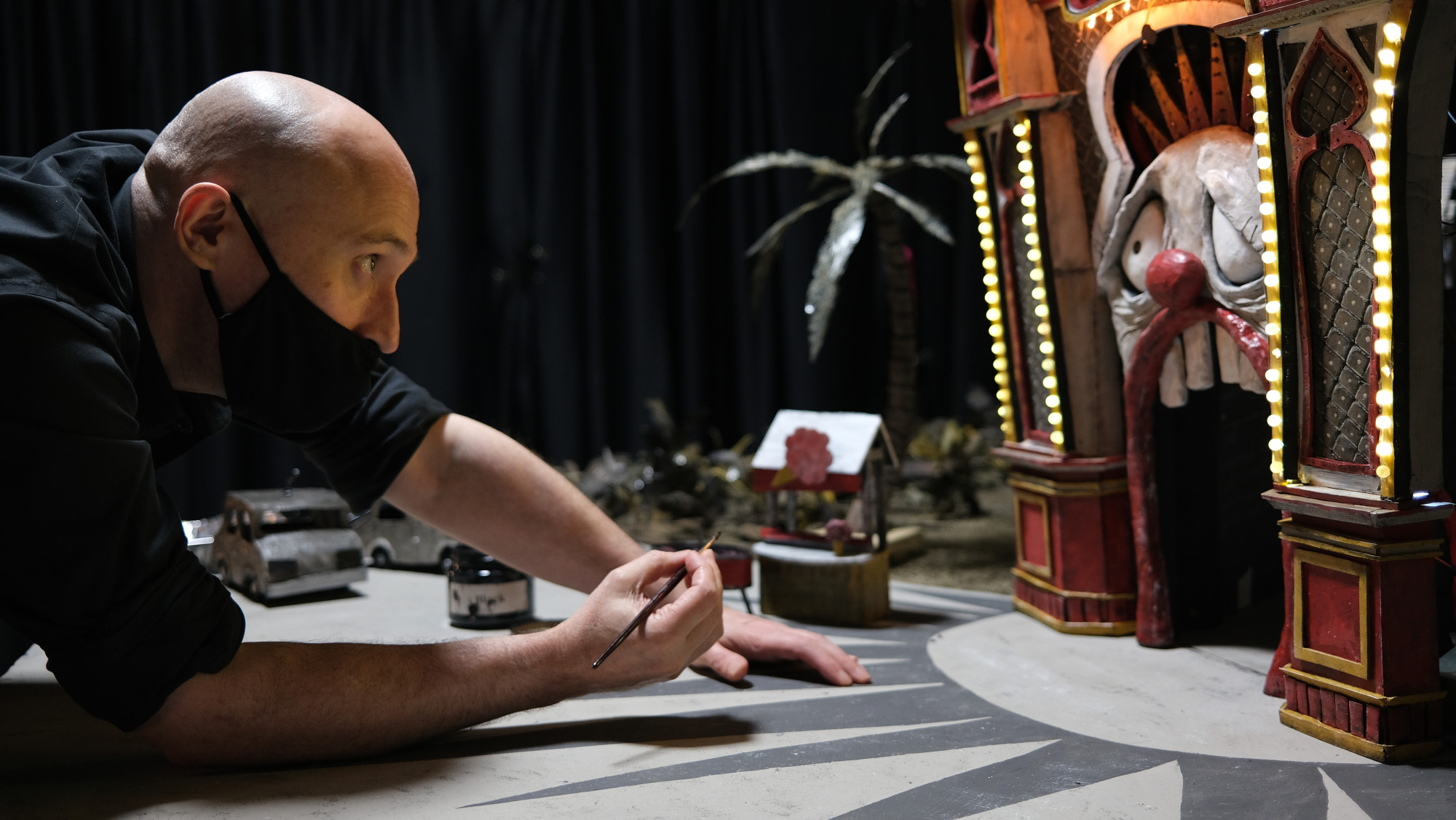 Adam Elliot painting a set piece of Luna Park in St Kilda, Melbourne.
"This time around, I'm really enjoying seeing the emerging talent come through our industry," Adam explains. "We've got half a dozen VCA [Victorian Collage of the Arts] graduates working on this film, and it's great seeing them have this opportunity, because when I left the VCA, there were no opportunities. It sounds a bit soppy, but I like giving back a little bit…[Producer] Liz Kearney and I really get a buzz out of giving people jobs."
Why this story?
Memoir of a Snail is partially inspired by Adam's real-life mother, who has featured in all his films to date. "The reason is, I think my mum's a very funny person, but she doesn't actually know she's funny, and we don't want her to know she's funny, because then she might stop being funny." Adam's mum is a reformed hoarder, or 'collector' as she describes herself, which inspired the foundation of protagonist Grace's character. "It's also based on a friend of mine, who was born with a severe cleft palate and had a lot of operations, especially as a child, on her lip. So, I've sort of amalgamated a lot of their stories into one."
It's personal territory for Adam, but nothing he hasn't explored before. "My family always get nervous when I start a new project because they know that one of them is going to be in it….my student film was a stop-motion film called Uncle. And it won an AFI Award. So, I was sort of locked into doing another one about my cousin [titled Cousin], and then I thought, I'll do one about my brother [titled Brother]. I could have kept going forever because I have a lot of relatives."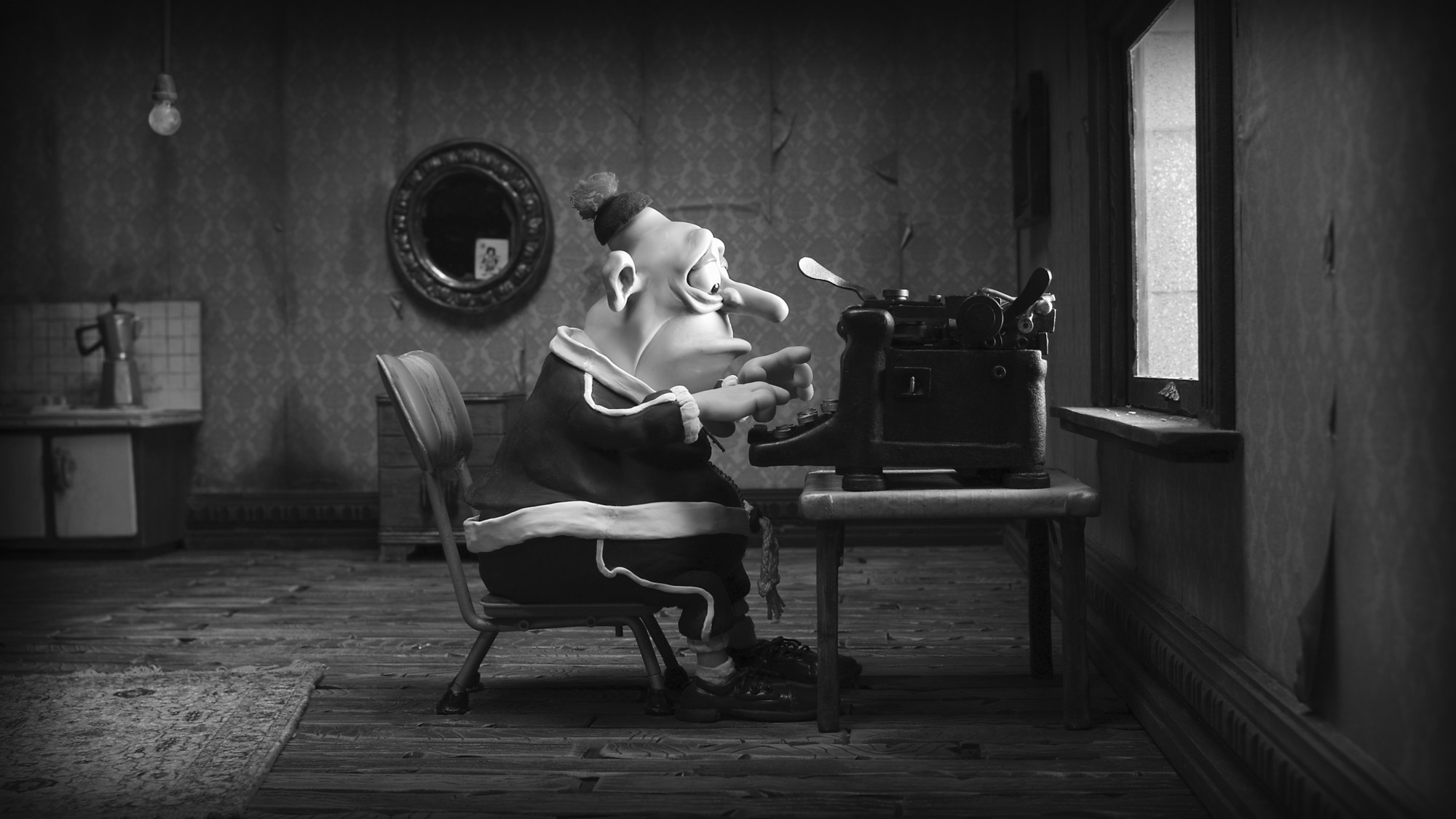 A production still from Mary and Max (2009)
The cost and benefit of creating 'clayographies'
The process of making stop-motion animations is complicated, excruciatingly slow, and not for the faint-hearted, Adam explains. It attracts a particular type of person. "It is a bittersweet sort of romance because stop-motion is incredibly slow. The thing I love about stop-motion is, I'm not stuck behind a computer screen doing 2D animation or 3D computer animation. I love using my hands; I love getting my hands dirty. I think as an animator, you tend to be a bit of a megalomaniac and control freak, so you get to play God a lot more than a live action director would. We get to control exactly how our characters look and how we want them to behave. We have no constraints, particularly regarding the aesthetic."

There are days Adam wishes he was ceramicist or something similar, where he could fabricate work for a fraction of the cost and time. "We need millions of dollars to make a feature film. So, there's a lot of pressure and expectation that goes into making these films because you sort of have to try and top the one you did previously. Not that I consciously try and think that way."
The good thing about animation, he admits, is it has a long shelf life. "We get emails every week from people who have just seen Mary and Max for the first time, and it feels as fresh to them as it would have 15 years ago. So, I think that's another bonus with animation – it doesn't date as quickly as live action."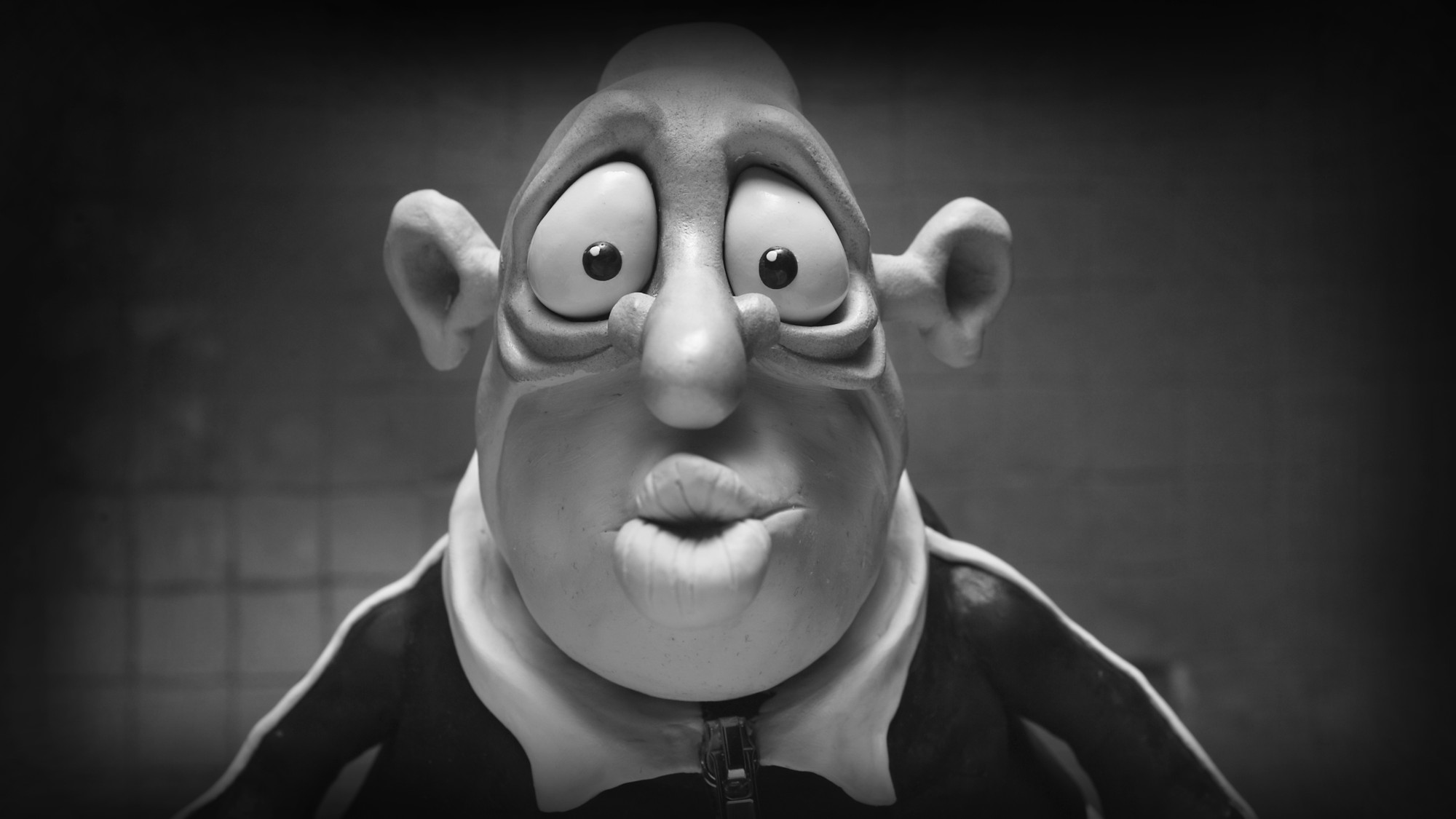 A production still from Mary and Max (2009)
Who is Memoir of a Snail for?
"It's not for little children, that's for sure," Adam makes crystal clear. "I wouldn't take anyone under the age of 10 or 12," he says. There are some darker themes, and the subject matter is challenging. "I know my demographic is very broad, but I certainly don't want people to go into the cinema expecting to just laugh. My dad always said, 'make them laugh, make them cry.' And that's always been my simple objective of each film. I find it easier to make people laugh than to get them to squeeze little tears out of their eyes. It's a weird sadistic ambition, but if I see people pull out tissues during the film, I feel like I've succeeded."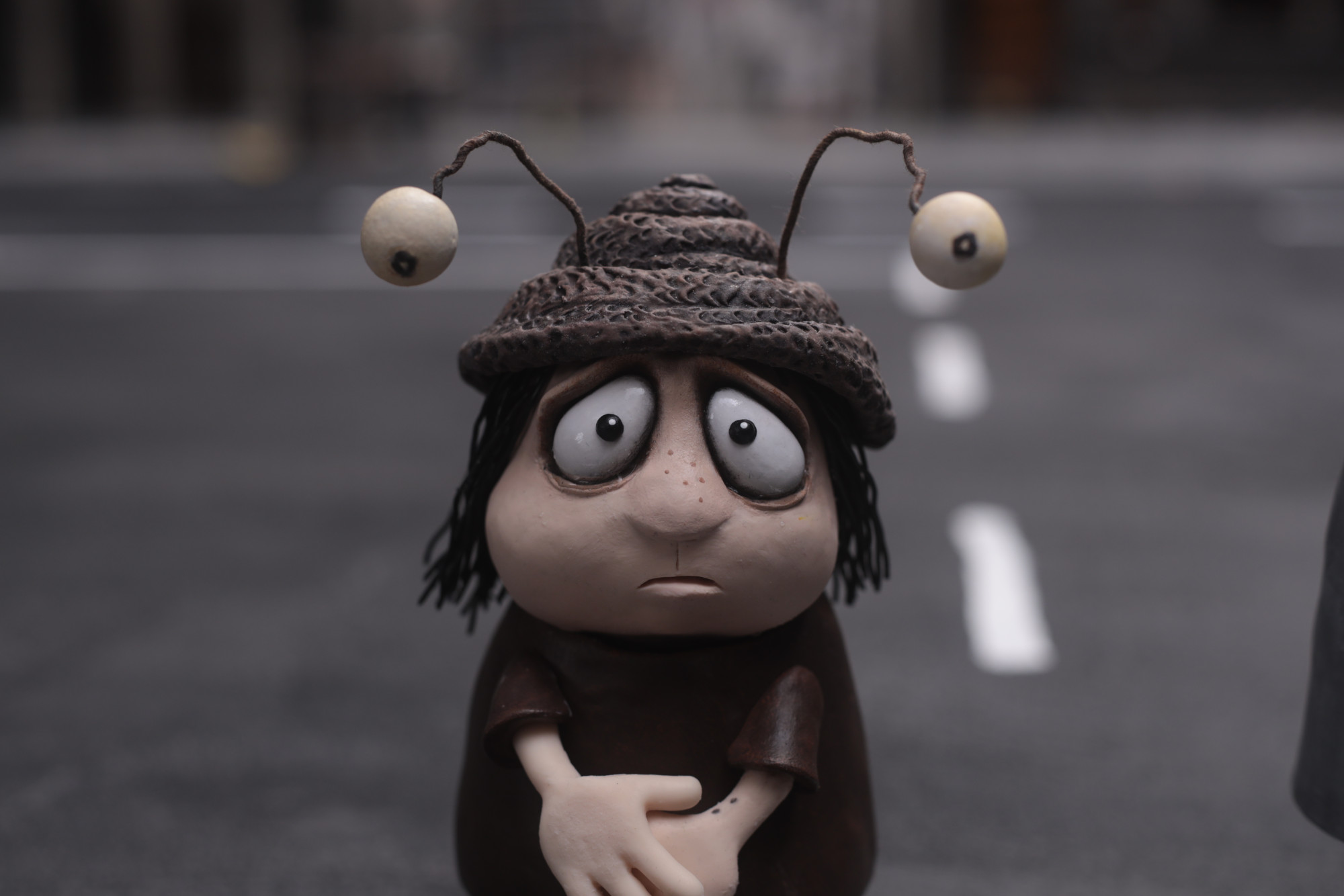 A production still from Memoir of a Snail (2023)

Adam and his team have already secured some of the country's best actors to voice the next iteration of clay characters, including Eric Bana, Jacki Weaver and Kodi Smit-McPhee.
Memoir of a Snail is expected to be released in 2024.