It was 2016 when the core team of Ghost Pattern met for the first time, connected by independent games festival, Freeplay. Hitting it off in Melbourne and bonding through the desire to make a narrative game, now-members Marigold 'Goldie' Bartlett, Jason Bakker, Maize Wallin, Georgia Symons, and Russell Dilley felt a fateful spark—they were going make a game together.
"We all came from various kind of paths in game development or creativity," explains Jason, the co-writer and producer of Wayward Strand. "A story-focused game was really exciting. We were interested in mixing people in and outside of game development."
At the time, the medium was going through a lot of changes says Goldie, who joined the crew as visual artist. "[The industry] was at a crossroads. We wanted to pursue the potential to cross-pollinate video games and other art forms. A big part of our early ambitions was forming that kind of team."
In comes Georgia, narrative co-director, whose background in theatre and, specifically, interactive theatre, would become one of Wayward Strand's greatest strengths.
"The game has so much of a theatrical vibe, a big part of that is Georgia. Her influence on the game is through her writing and influence," Jason notes.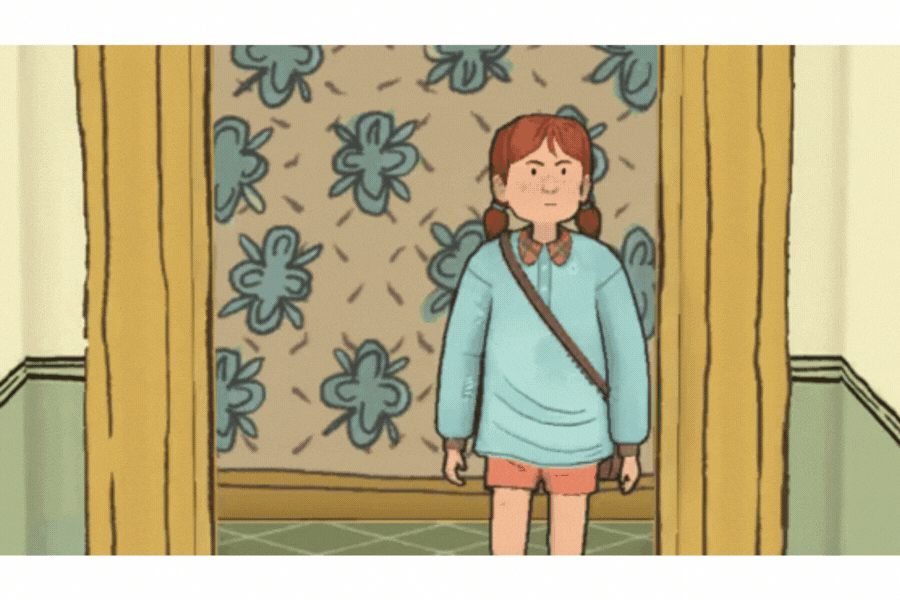 The initial idea behind Wayward Strand, however, started with a clear vision of setting—the team wanted to tell stories about aged care and older people, but through mindful storytelling and player experiences. It was only natural that interactive theatre would blur into their development: they needed to connect the dots between characters and spaces.
"We got really interested in the concept of presenting the stories in this simultaneous way," Jason explains. "All of the stories play out alongside each other in real time and as the player, you weave through them."
As 3D artist and animator, Susan Dang, exclaims, the process felt "organic"—instead of a linear path for the player, the game was now rich in overlapping thoughts and feelings, pooling out through its living, breathing worlds. The joy of Wayward Strand wasn't just in its characters, but also in its meticulously detailed spaces evoking curiosity in a remote, retro-feeling Victoria.
"It's 1970s Australia. We're on a ship that's flying, that was built in the '20s in Europe, now refurbished for coastal Victoria in the '70s, to become a hospital. What sorts of things need to be considered there?" Says Goldie, reflecting on the art production. "It was an intuitive and slow process. Like set dressing, we wanted a detailed picture to help tell the stories."
For Susan in particular, there was a bewildering sense of closeness in this process, having joined the team a little later in development. To her, it felt like she was discovering the characters for the first time as if she were Casey Beaumaris, the plucky teenage journalist you play as. "I learned the personalities of the characters while making their room. It was intimate and interesting."
As development of Wayward Strand progressed, so did their consultation efforts and community outreach. Working closely with Bunurong Land Council, Dementia Alliance International, and countless others with lived chronic health experiences, sensitive and accurate representation was at the core of their development—after all, they wanted to portray real, earnest care.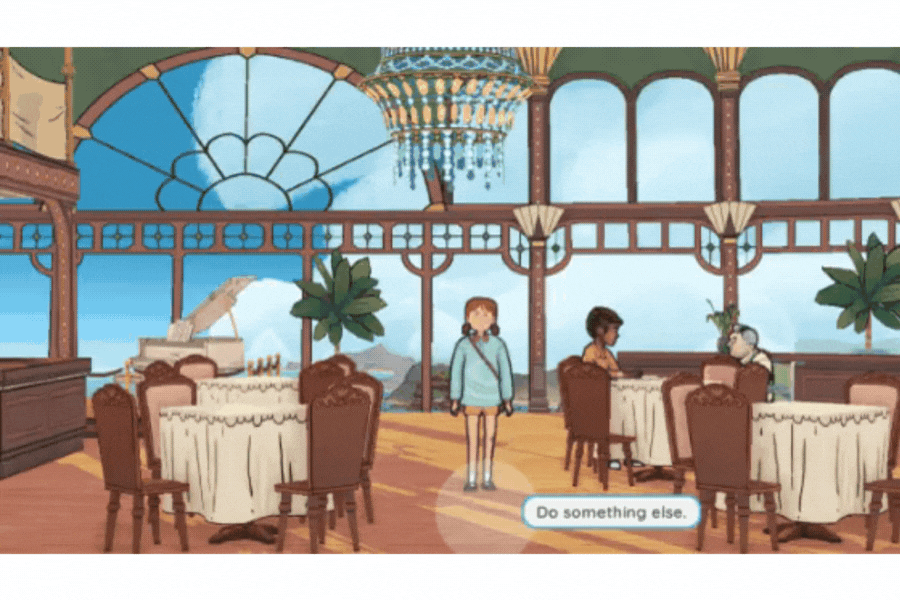 "We approached Wayward Strand with empathy," explains Goldie. "We asked: how can we do our best to make sure that people who we're going to try to represent in our game feel like they're being consulted on what it's actually like to be them?"
Wayward Strand's community was no stranger to empathy. In fact, in the six years of development, Ghost Pattern had cultivated a faithful fanbase who, in early July of 2022, welcomed an announcement of the game's delay via a blog post on Steam.
"This team is truly empathetic and I think we've extended that energy to our community," Susan says, recalling how the community embraced the news. "When we explained we didn't want to burn ourselves out, everyone unanimously celebrated and respected it. It was really sweet and wholesome."
But it makes sense: Wayward Strand was never about the destination, but the journey itself. As teenager Casey, you interact with objects, scribble private notes, and stand next to open doors, leaning in just out of view. Before you even realise what's happening, you're completely immersed, until you, too, are walking in other people's shoes.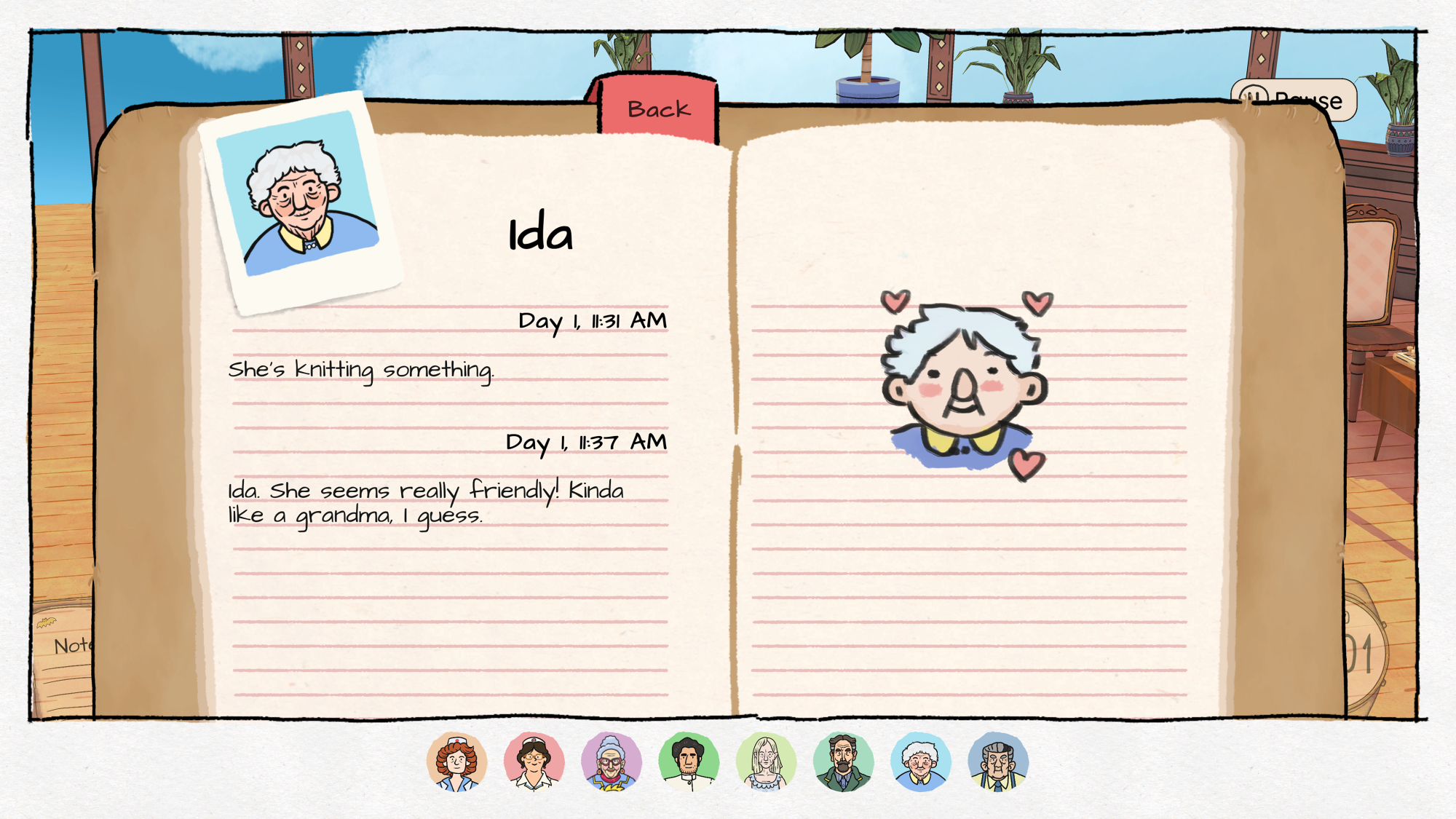 "We've all become better people through making this and I'm proud we made it together," reflects Jason. "I think the structure of the game really lends itself to the players thinking about perspective." Susan adds: "I'm really excited to hear how people link their own personal stories to ours that are shown in the game."
Wayward Strand's release coincides with Victoria's current momentum in game development. Right now, our local developers seem to be occupying a lane of their own—a space fuelled by creativity, cleverness, and community.
"I wanted to make a game my Mum could play," Goldie says with a grin. "Wayward Strand presents an opportunity to find out what's going on in games right now."
Wayward Strand is a VicScreen-supported game and is available to play now on Steam, PlayStation 4 & 5, Nintendo Switch, Xbox One & Series X|S. Learn more on waywardstrand.com.
Find out more about our funding and skills development for digital games here.
All images and GIFs supplied by Ghost Pattern.