Victoria's screen industry celebrates a massive production win this week, announcing it has secured the shoot, visual effects and post-production of international drama, La Brea.
A new high-end Universal Television series with production overseen by Matchbox Pictures (Clickbait, Stateless), La Brea follows a family's desperate survival after they are separated by a colossal sinkhole that suddenly appears and wreaks havoc in the city.
The biggest television series to film in Victoria in more than a decade, the project is expected to inject more than $60 million into the Victorian economy by going down under, creating jobs for 290 local cast and crew members, and work for around 295 local businesses.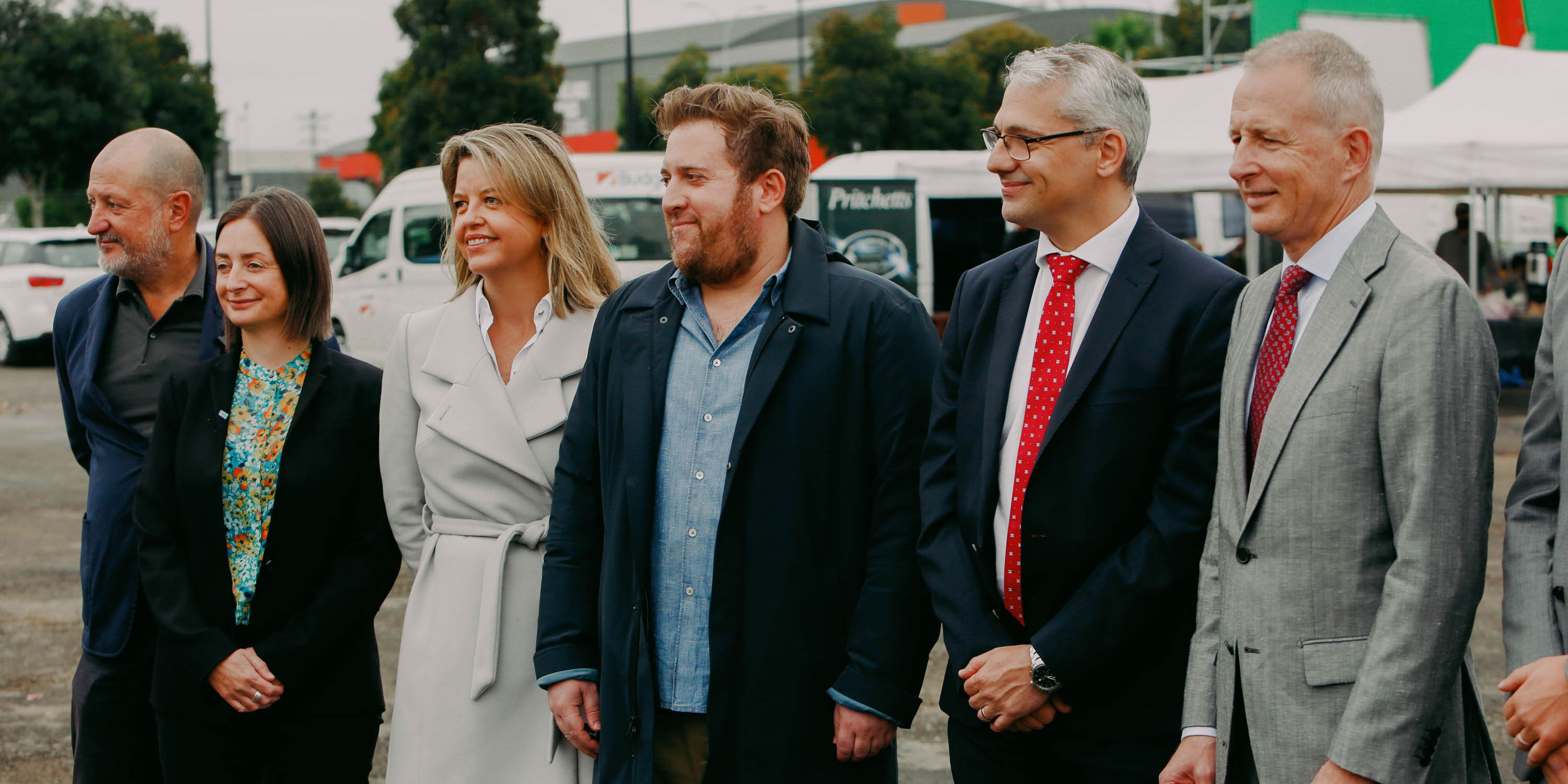 "After a challenging year, our screen industry is well and truly back with a strong pipeline of projects now shooting across the state with more projects on the way, supporting Victorian jobs and talent," said Minister for Creative Industries Danny Pearson.
"We have a long-standing relationship with NBCUniversal and we warmly welcome them back to Melbourne with their series La Brea."
With production having commenced in late April, La Brea is one of four major television productions currently underway in Victoria, including: the Paramount Television and Apple TV+ series Shantaram which is currently shooting at Docklands Studios Melbourne; NBCUniversal and Tony Ayres Productions series Fires shooting in Melbourne and regional Victoria for the ABC; and the Netflix series Surviving Summer now shooting along the Surf Coast.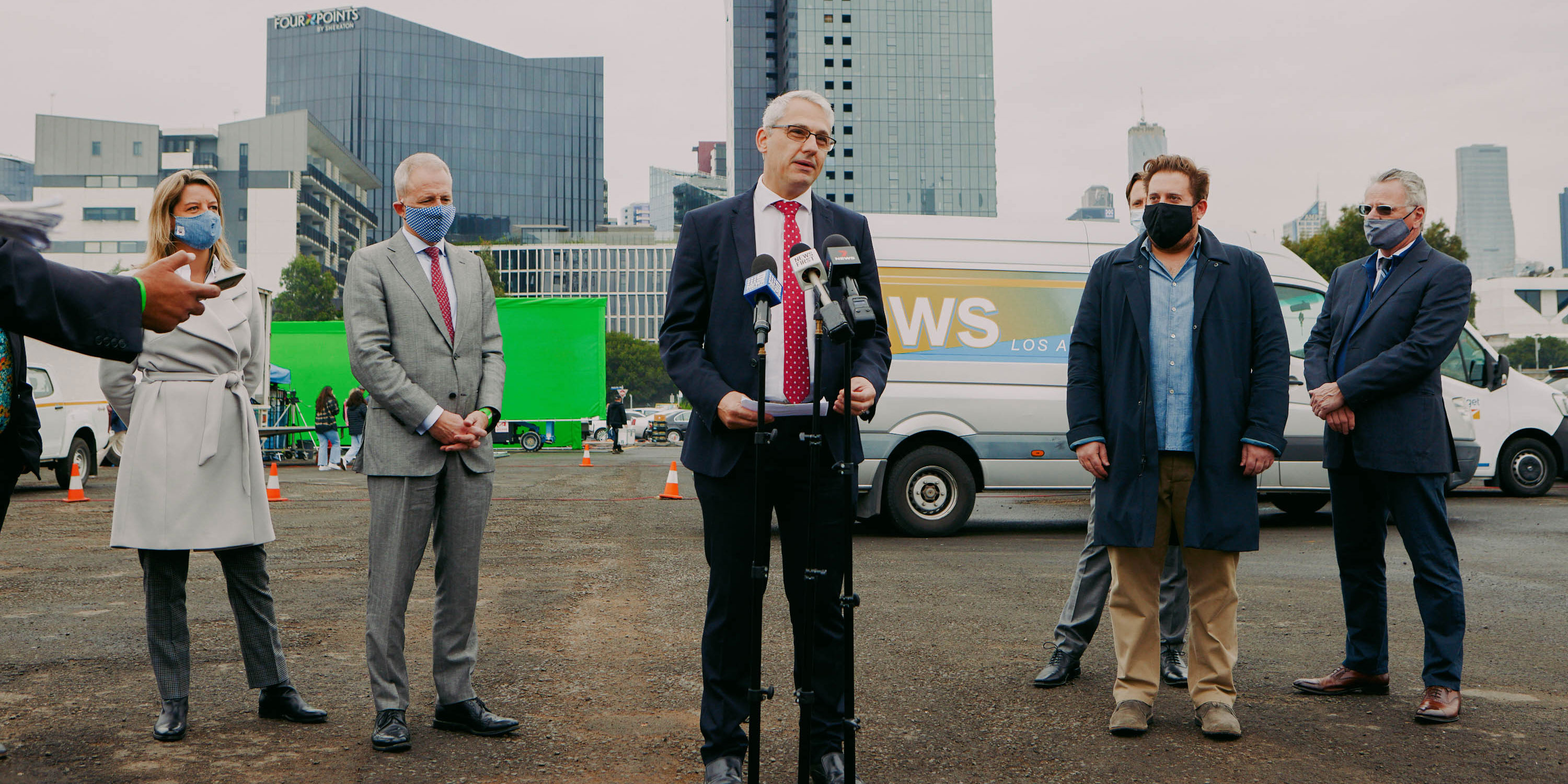 With local actors Rohan Mirchandaney and Chloe De Los Santos featuring in La Brea alongside Nicholas Gonzalez, Eoin Macken, Natalie Zea and John Seda, the production will see creator and writer David Appelbaum (NCIS: New Orleans, The Enemy Within) executive producing with Avi Nir, Alon Shtruzman, Peter Traugott, Rachel Kaplan, Steven Lilien, Bryan Wynbrandt, and Ken Woodruff.
Bringing in more Victorian talent, Naomi Cleaver (Oddball, The Bank Job, Charlotte's Web) is the local producer attached for La Brea, which Universal Television is producing with Keshet Studios.
"The filming of La Brea in Victoria will allow us to accelerate upskilling the next generation of screen industry professionals," shared Minister for Communications, Urban Infrastructure, Cities and the Arts, the Hon Paul Fletcher MP.
La Brea was secured for Victoria through the Victorian Screen Incentive, which was part of the Victorian Government's $33.8 million boost to the state's screen industry announced last year. The production has also been backed by the Federal Government through the Location Incentive.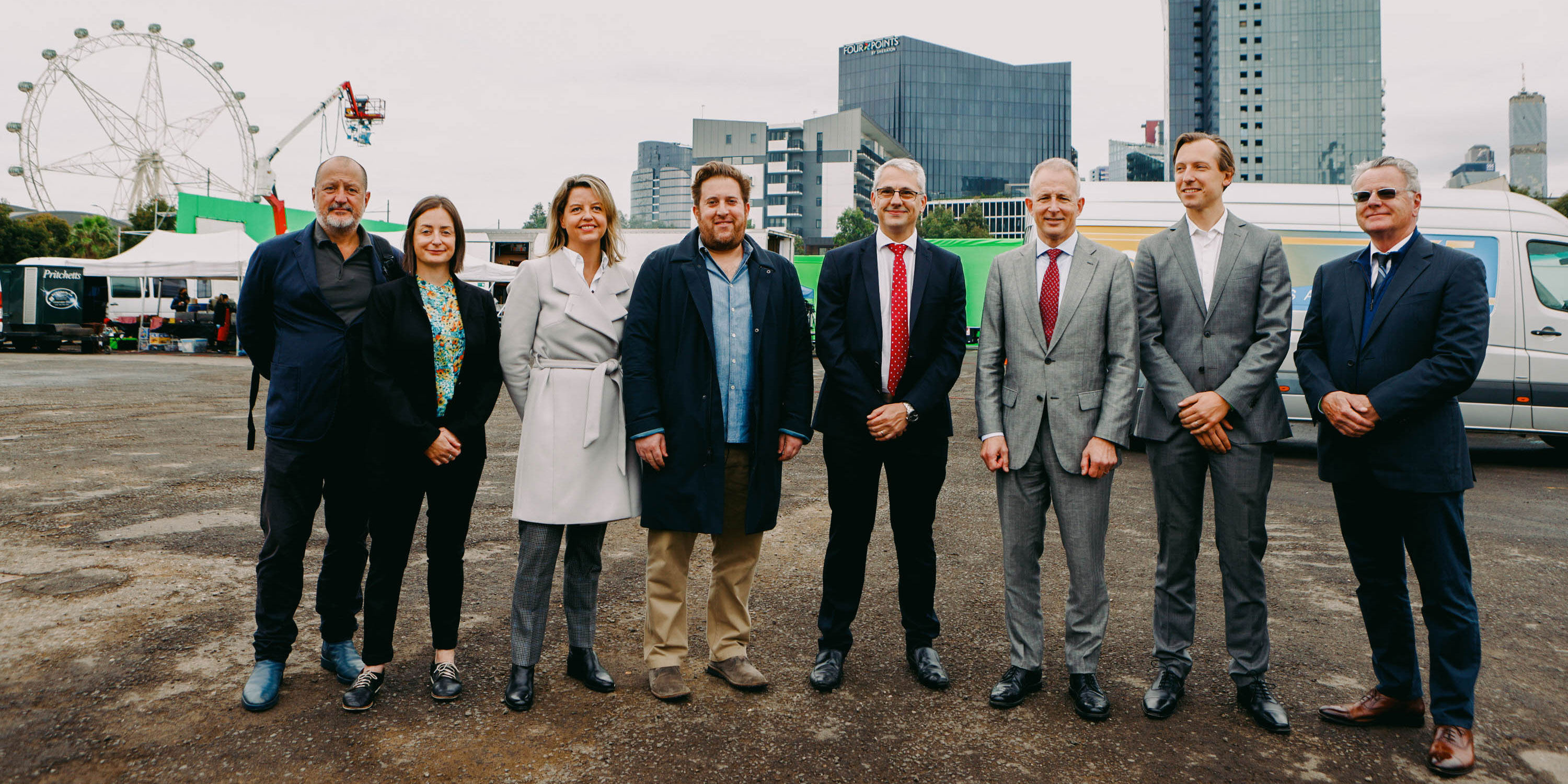 From left to right: Russel Howcroft, Kate Marks (CEO Ausfilm), Caroline Pitcher (CEO Film Victoria), David Appelbaum (Creator and Showrunner), Minister Pearson, Minister Fletcher, Matt Vitins (COO Matchbox), Richard Ross (SVP Production – NBCUniversal).
"Film Victoria is proud to play a role in enabling our State's screen industry to reap the benefits of local employment, rewarding careers, and inward investment," noted Film Victoria CEO Caroline Pitcher.
"This would not be possible without excellent collaboration between State and Federal governments, the international screen market and our local industry."
To find out more about filming in Victoria, contact Joe Brinkmann, Manager - Production Attraction & Support, Film Victoria, at joe.brinkmann@film.vic.gov.au