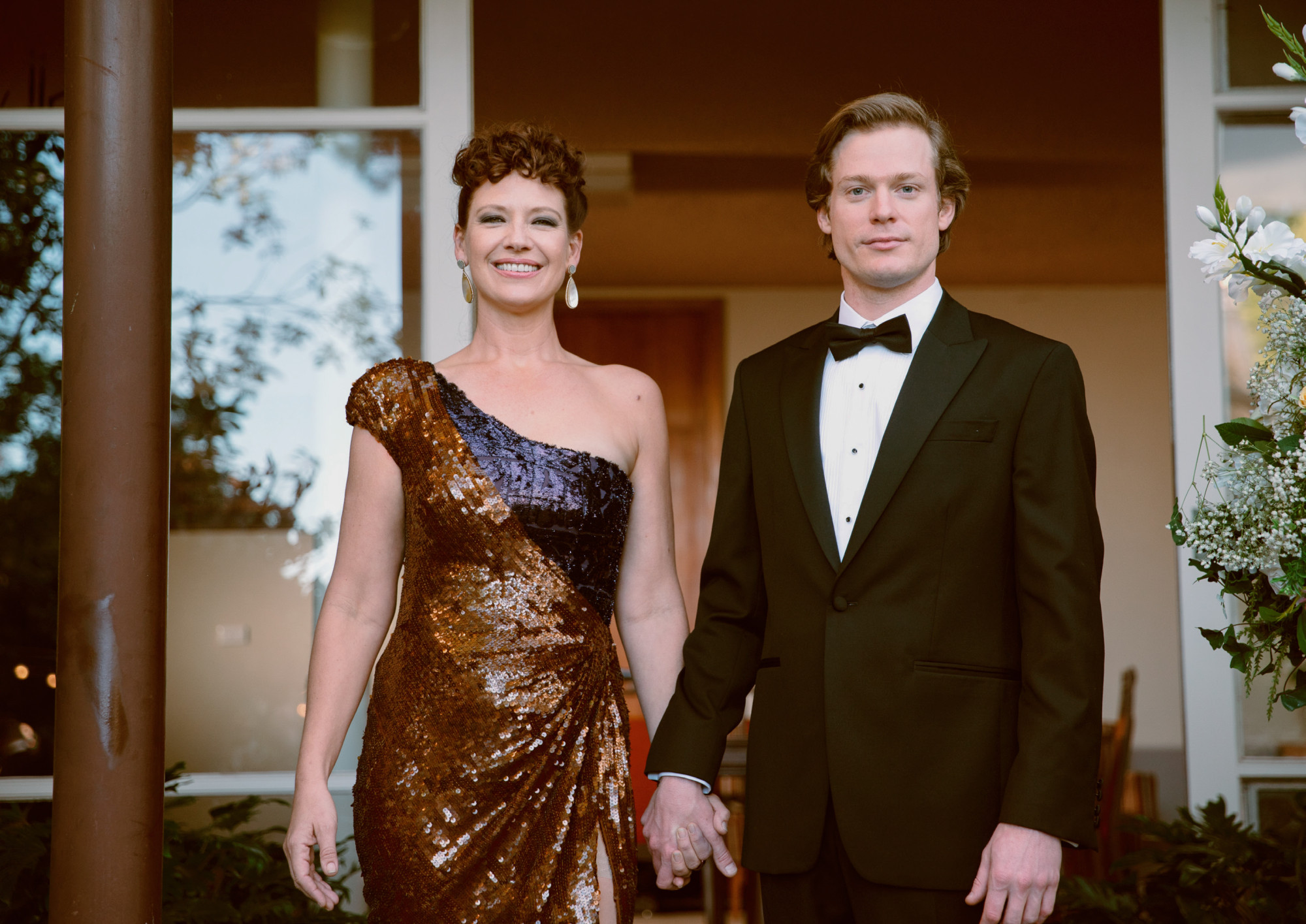 Image from VicScreen-supported ABC series, The Newsreader. It features Anna Torv and Sam Reid.
After a long three-year absence, the 2022 TV Week Logie Awards returned this week in full force to celebrate the best of Australian television. This year, Victorian projects and talent appeared to take centre stage, with multiple nominations and award-winners gaining national recognition.
Amongst the line-up was a handful of VicScreen-supported projects. From the hilarious dry quips of Kitty Flanagan's Fisk to the exquisite cutthroat drama of '80s-infused The Newsreader, it was a fantastic celebration of local industry doing what they do best. Check out the full list of VicScreen-backed projects below.
Fires (ABC)
Most Outstanding Miniseries or Telemovie WINNER
Most Outstanding Actor WINNER: Richard Roxburgh
Most Outstanding Actress Nominee: Miranda Otto
Fisk (ABC)
Most Popular Actress WINNER: Kitty Flanagan
Most Popular Comedy Program Nominee
Jack Irish (ABC)
Most Popular Actor WINNER: Guy Pearce
Little J & Big Cuz (NITV and ABC)
Most Outstanding Children's Program Nominee

Heather Mitchell and Hugo Weaving on an elevator in Love Me (Binge and Foxtel). Photography by Sarah Enticknap.
Love Me (BINGE and FOXTEL)
Most Outstanding Supporting Actress WINNER: Heather Mitchell
Most Popular Actor Nominee: Hugo Weaving
Graham Kennedy Award for Most Popular New Talent Nominee: Will Lodder
Most Popular Drama Program Nominee
Most Outstanding Drama Series Nominee
Most Outstanding Actor Nominee: Hugo Weaving
New Gold Mountain (SBS)
Most Outstanding Miniseries or Telemovie Nominee
Most Outstanding Supporting Actress Nominee: Mabel Li
The Newsreader (ABC)
Most Outstanding Drama Series Nominee WINNER
Most Outstanding Actress WINNER: Anna Torv
Most Popular Actress Nominee: Anna Torv
Most Popular Drama Program Nominee
Most Outstanding Actor Nominee: Sam Reid
Most Outstanding Supporting Actor Nominee: William McInnes
Wentworth (FOXTEL)
Most Popular Actor Nominee: Bernard Curry
Most Outstanding Drama Series Nominee
Most Outstanding Supporting Actress Nominee: Katrina Milosevic