We spoke to Jub Clerc about creating her debut feature film, Sweet As, the enormous global reception it's received at international film festivals, and the real-life events which inspired this transformative coming-of-age road movie.
Sweet As charts a chapter in the life of Murra, a 16-year-old girl on the cusp of lashing out. When tensions on the home front rise to near-boiling point, Murra's uncle (a local cop) throws her a lifeline in the form of a photo-safari for 'at-risk kids'. Before Murra has time to decline, she is jostled onto a tour bus, headed for the natural gorges and sweeping plains of the Pilbara. On the road, she discovers the value of true friendship, the agony of her first (unrequited) crush, and the possibilities of her new-found passion, photography.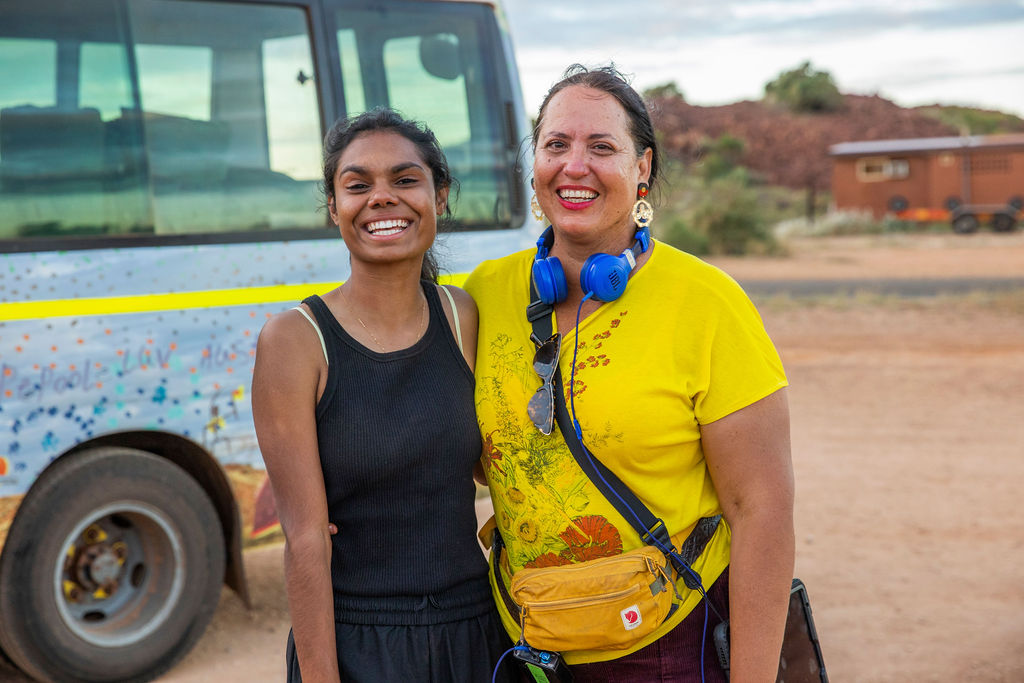 Shantae Barnes-Cowan who plays Murra and writer-director Jub Clerc. Photo by Nic Duncan
For Nyul Nyul/Yawuru filmmaker, Jub Clerc, the story of Murra isn't too far from her own. "Going out on this photo safari showed me there were possibilities," Jub says. "It was the first time I felt there was something outside my dirty ole town. The camera became my companion and there was something about it that allowed me to see things differently. It was a catalyst. I saw my home through a new lens, and I saw my future."
Adapting a chapter of her teenage life presented a unique opportunity to give back to the Pilbara community that raised her. "The Pilbara is a stunning example of Goliath mining juggernauts clashing against colossal natural gorges…this constant juxtaposition between industry and nature has never really been captured on screen before," Jub says. It was the perfect opportunity to carve some new cinematic ground. "This story felt right for so many reasons, but mainly it was an opportunity for me to explore the classic coming-of-age movie through a blak lens."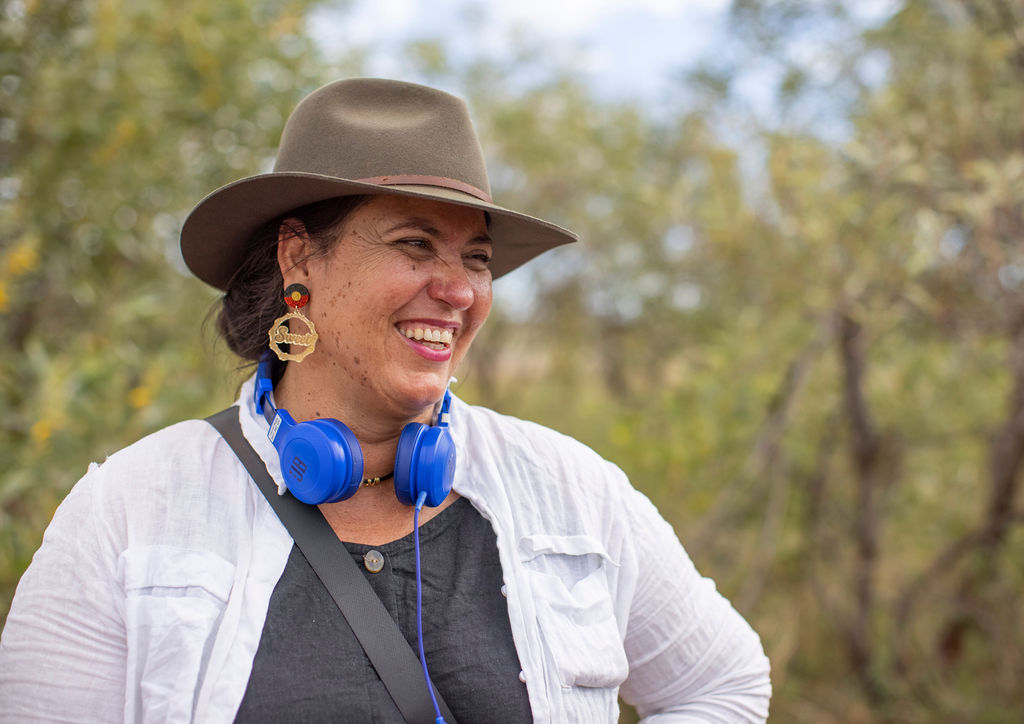 Jub Clerc on location shooting Sweet As. Photo by Nic Duncan
The major difference between Murra's story and Jub's lived experience, she explains, is the portrayal of the mother character. "This film is inspired," Jub emphasises. "I did draw from the people around me, and all their hardships and intergenerational traumas, as well as the socio-economic disparities experienced by First Nations people. But my Mum was amazing. My Mum was a wild, spirited, hippie-child from the 60s. She was effervescent. She was not a volatile addict."
For Jub, creativity and storytelling has run in her blood for innumerable generations. "I literally grew up under a mango tree listening to people singing and playing guitar. I felt that creative energy around me constantly." Her uncle, Jimmy Chi, wrote the 1990 stage musical Bran Nue Dae. And from 14 to 18, Jub toured (on and off) with the musical troupe around Australia. "That production was so impressionable on me, it got me into theatre."
Locating her players
Finding her ensemble cast for Sweet As was no easy feat. "I think my cast found me," Jub says laughing at the suggestion. "I definitely scoured far and wide; I really needed to get them right to tell this story. And I'm obsessed with character, I love delving into that. But there was something about these actors when they auditioned, they discovered the characters themselves and brought their own life experience into them."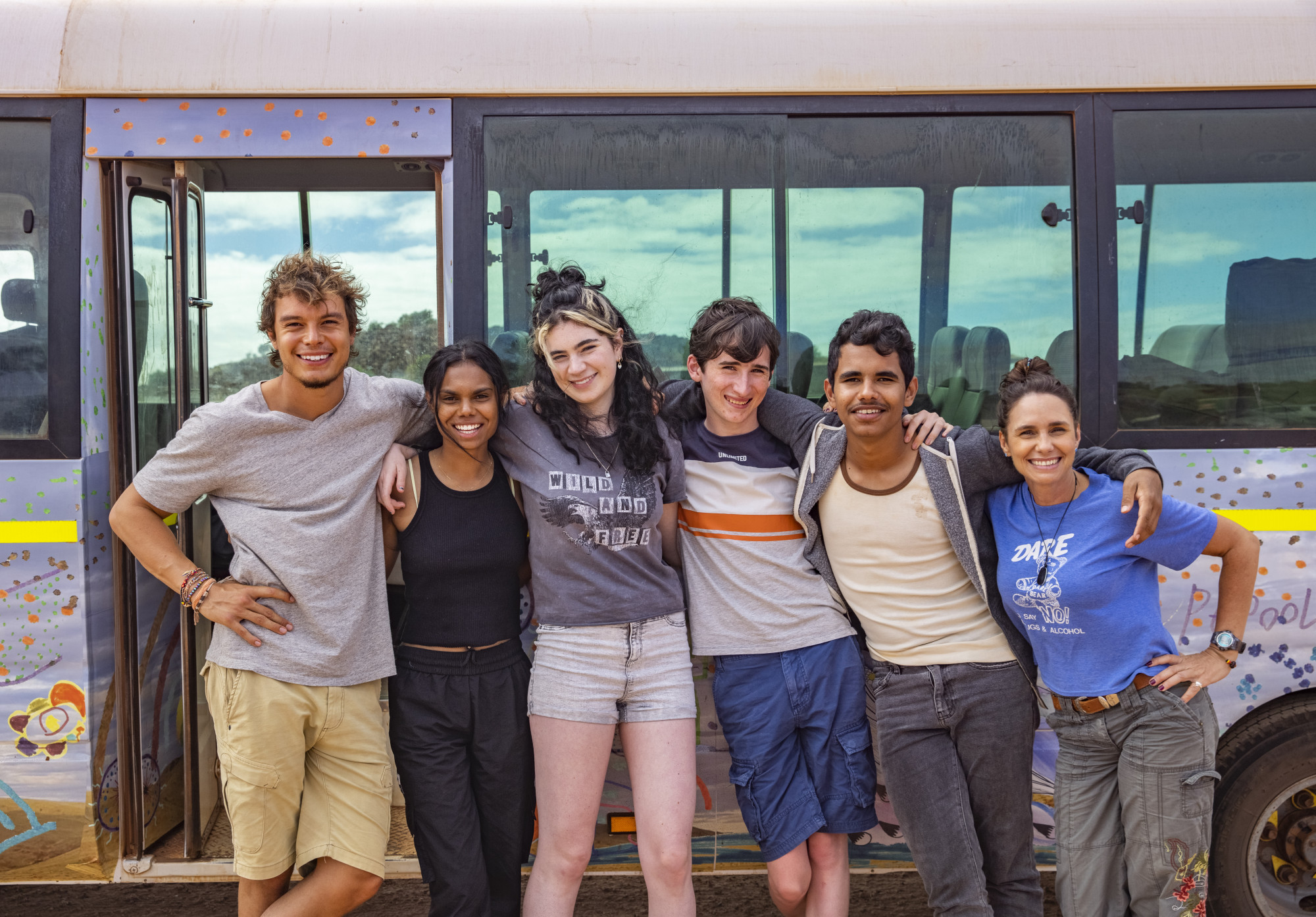 The principal cast of Sweet As: Carlos Sanson Jr., Shantae Barnes-Cowan, Mikayla Levy, Andrew Wallace, Pedrea Jackson and Tasma Walton. Photo by Nic Duncan
"I was talking to Shantae [Barnes-Cowan], who plays Murra. And she was like, 'I'm really nervous to play you.' And I said, 'Well, you're not, because as soon as I give you the script, it's your story now. You do with it what you want.' [Shantae's] enquiring mind and gentle sensitivity brought Murra to life effortlessly. I couldn't have asked for a better cast."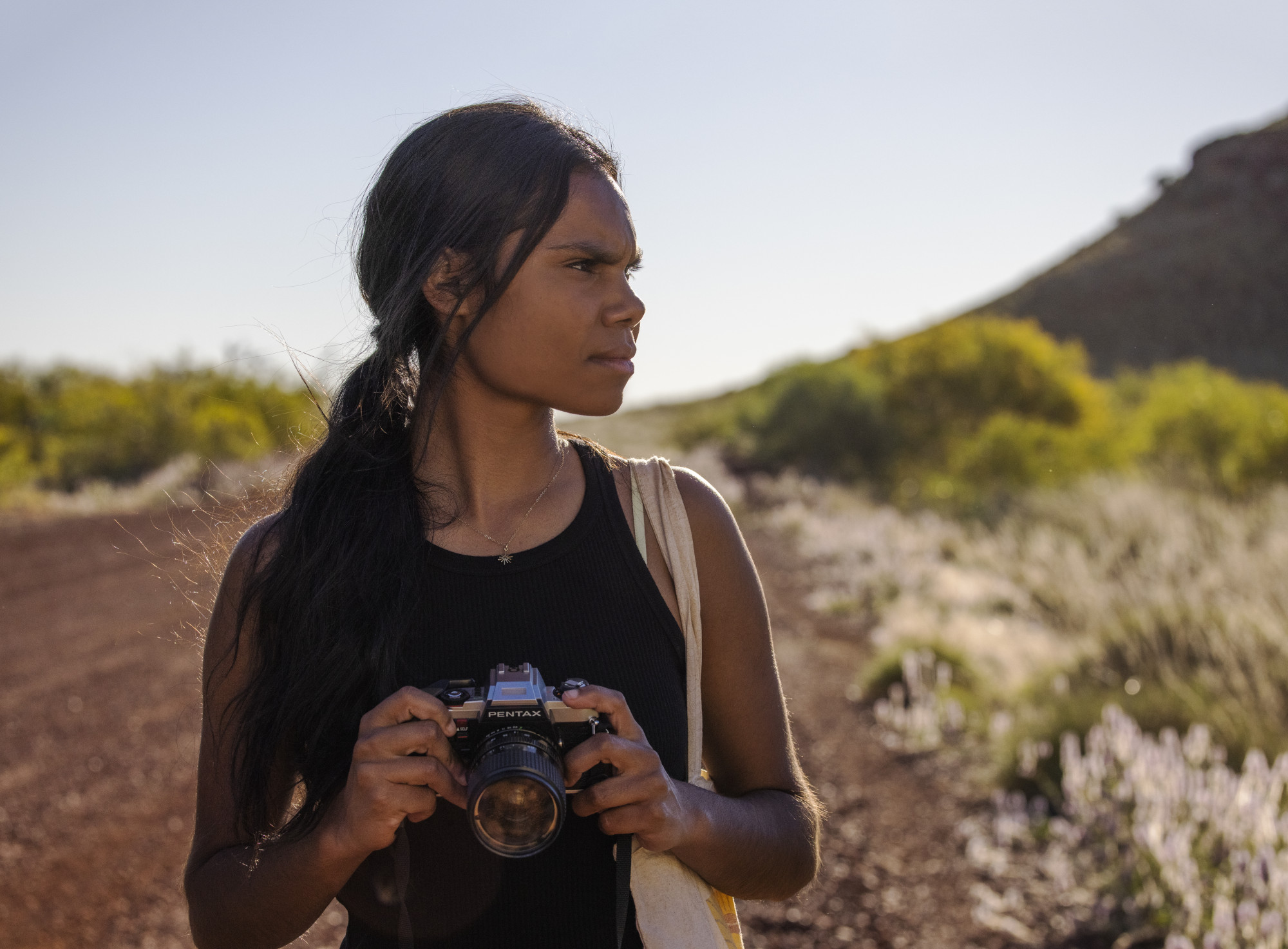 Shantae Barnes-Cowan shooting on location in the Pilbara. Photo by Nic Duncan

As a Kimberley Nyul Nyul/Yawuru woman, it was a great honour to take her cast and crew on a journey through Pilbara country, Jub said. "The community opened their hearts and doors to our production and helped immensely given the constraints of a remote town that had limited resources for a feature film production. Much of that was due to the cheeky name dropping of my spectacular mother, Sylvia Clarke. She was a much loved and respected person who gave so much to her community."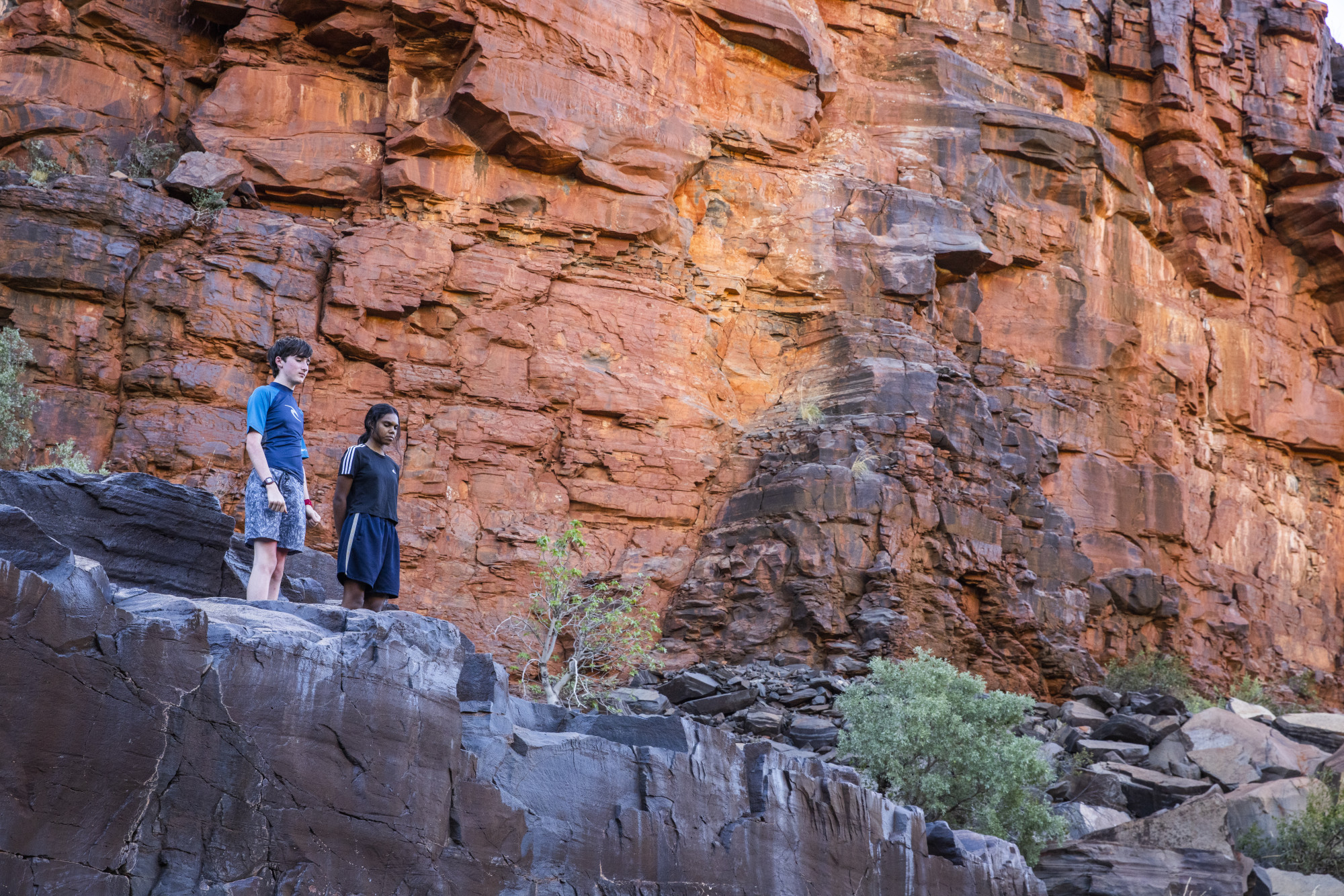 Shantae Barnes-Cowan and Andrew Wallace on location for Sweet As. Photo by Nic Duncan
Motivations, themes and symbols
"We wanted to make a film with a protagonist we don't see very often – one with an intrinsically Australian voice; to tell this story through the eyes of a young First Nations girl on the cusp of becoming a young woman, whilst navigating the landmine of being a POC in our country," Jub said.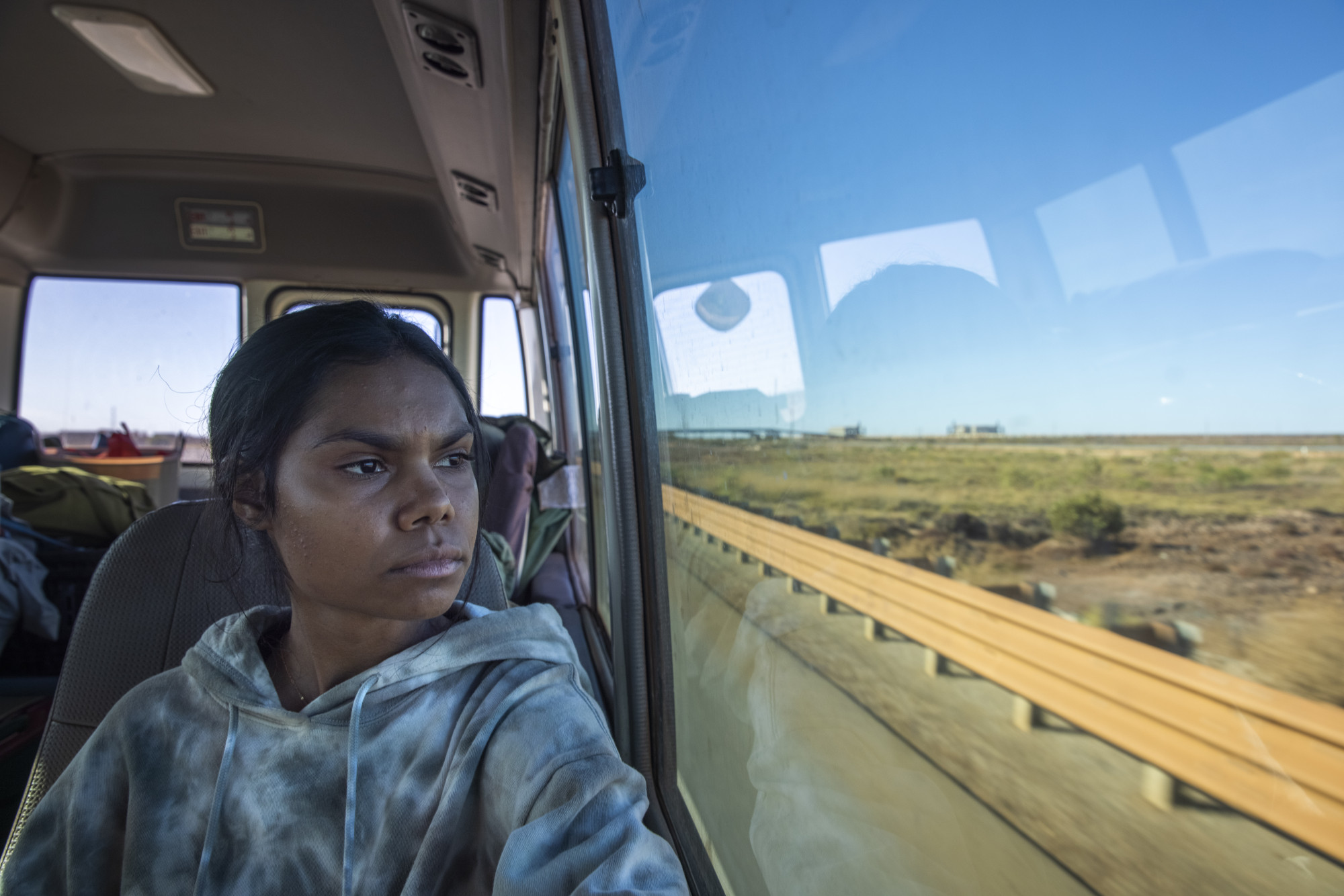 Shantae Barnes-Cowan on the photo safari tour bus. Photo by Nic Duncan
"There're all these different themes in the film that are just under the surface because I didn't want to shove them down people's throats. But if you look closely, you'll recognise them." A major theme, Jub explains, is to just let kids be kids. "Adults, let kids be kids. And kids, let yourselves be kids. Men don't be predators. When someone is hurting, don't use it as an opportunity to take advantage."
One of the most captivating storylines in Sweet As (which required the most sensitivity to shoot) was the discovery, vulnerability and ultimate rejection of Murra's first crush. It's crushing and hopeful at the same time, Jub reflects. "It was really hard trying to get the tone of that relationship right, because we didn't want Fernando [Carlos Sanson Jr] to look like he was leading Murra on in any way. And we didn't want to blame her for her actions. She was just looking for love. And he saw her, and she had felt so invisible all her life."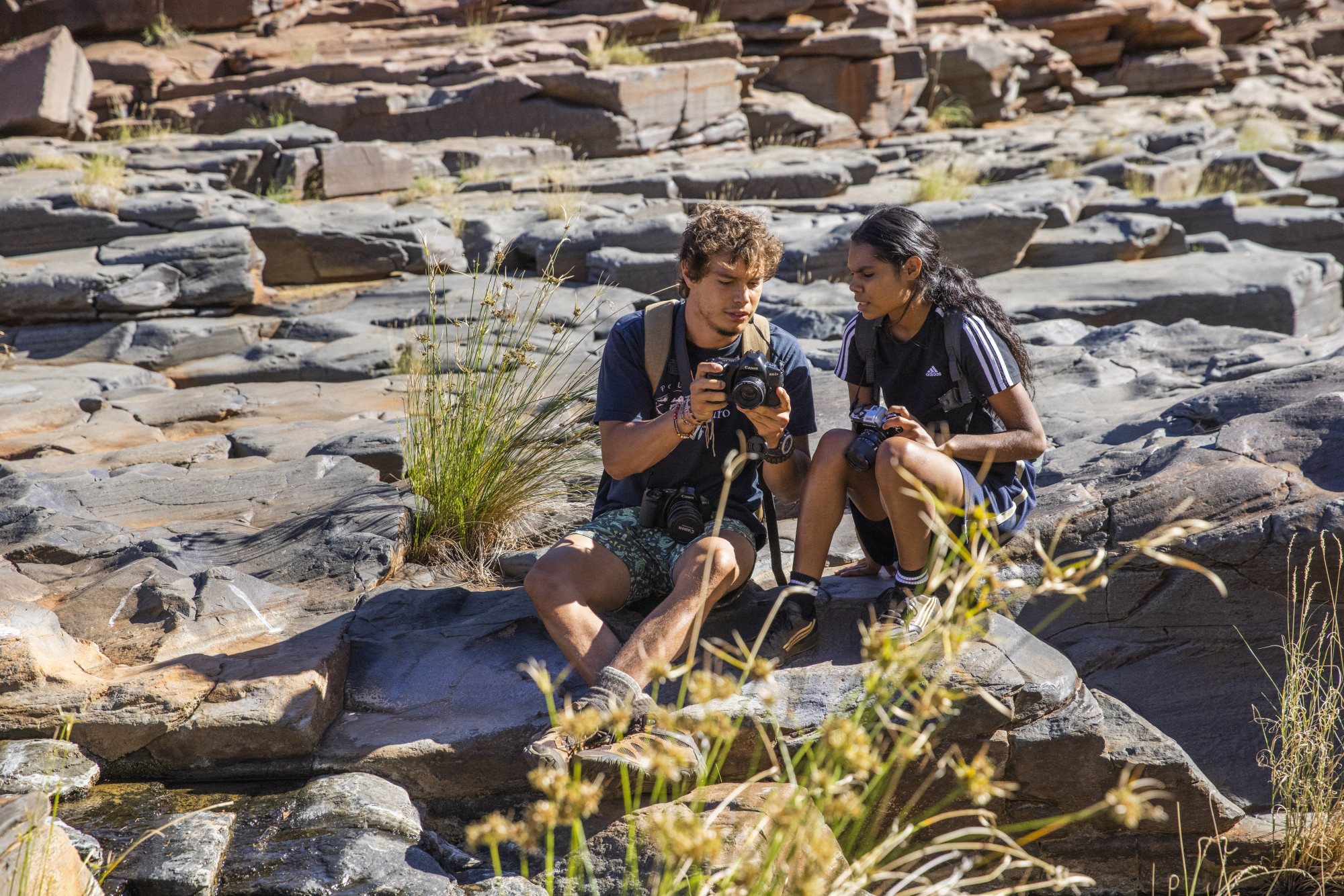 Carlos Sanson Jr.and Shantae Barnes-Cowan on location for Sweet As. Photo by Nic Duncan

At its core, this is a First Nations story, with themes and motifs reflective of the First Nations experience in far north Western Australia. "I particularly loved incorporating my rhye/totem, the jinda-bidirbiddir/willy wagtail into the soundscape," Jub says. "Its playful chittering, to its shrill rhythmic alarm, fit perfectly with the moments Murra was in danger or at peace. Culturally for me, this was important as jinda-bidirbiddir are indeed an omen for danger, but as my rhye they have always been my guide."

"It was a catalyst. I saw my home through a new lens, and I saw my future." – Jub Clerc, writer and director of Sweet As

Breaking new ground
When Sweet As premiered at the 70th Melbourne International Film Festival in 2022, Jub carved some new filmmaking territory by becoming the first Indigenous West Australian person to make a feature film. "I should be excited by that; I am proud, but I'm a bit sad."
"I'm proud because like all the giants before me, who inspired me to tell our stories, I had one young person come up to me at MIFF and say to me: 'You're my role model.' It was totally surreal."
"It does put a responsibility on you though," Jub considers. "I hope I can be that person for our young First Nations people. Actually, I won't be an ageist, for any First Nations person," she clarifies. "I'm in my late 40s and I just debuted my first feature. So, if you're wanting to break into the industry, it can happen at any age."
Sweet As is a great case study in interstate filmmaking collaboration. The film was shot in Western Australia, with post-production completed in Victoria. "It transcends states," Jub says. "I think everyone wants to see a good story. And everyone wants to upskill First Nations people as well, because there aren't enough of us in the industry telling our stories."
"Our film was so lucky to get the Melbourne International Film Festival Premiere Fund. We did our post-production in Melbourne, with the incredible editor Katie Flaxman, which was amazing. VicScreen was then so generous to come on board to support us financially. VicScreen believed in it. They believed in the script, and they believed in me."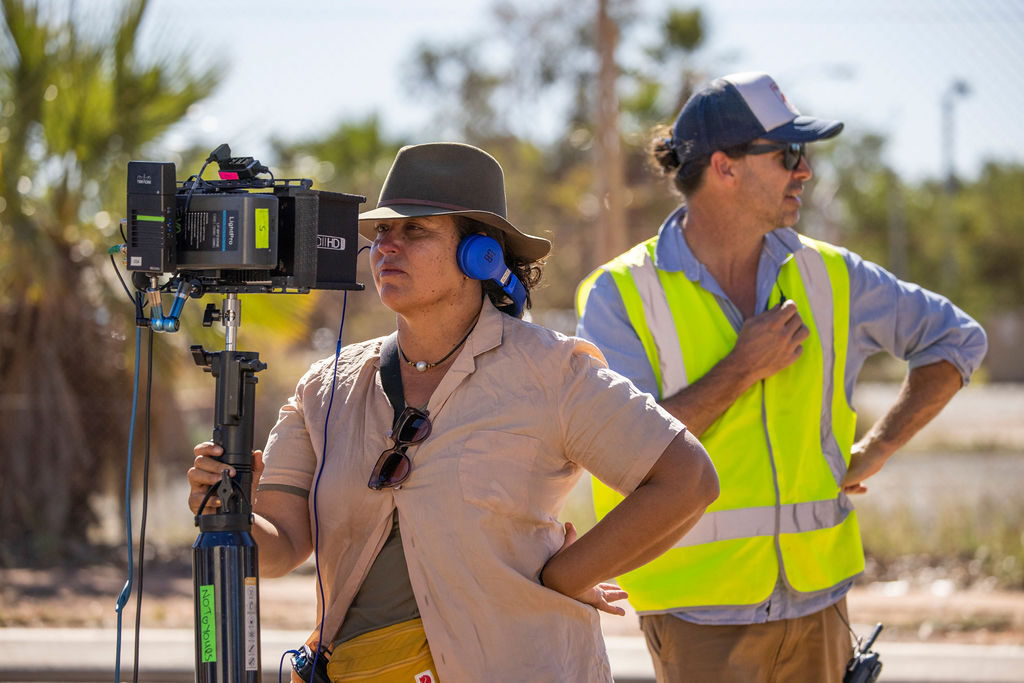 Jub Clerc shooting Sweet As. Photo by Nic Duncan
On the festival circuit
Since Jub collected the Blackmagic Design Australian Innovation Award at MIFF last year, Sweet As has experienced a stellar run on the international film festival circuit. "We won the NETPAC award for the best film from the Asia-Pacific region at Toronto International Film Festival (we're the first Australians to win that award), and then we went on to win a Crystal Bear in Berlin. We won Best Feature at Māoriland. It's just been so well received."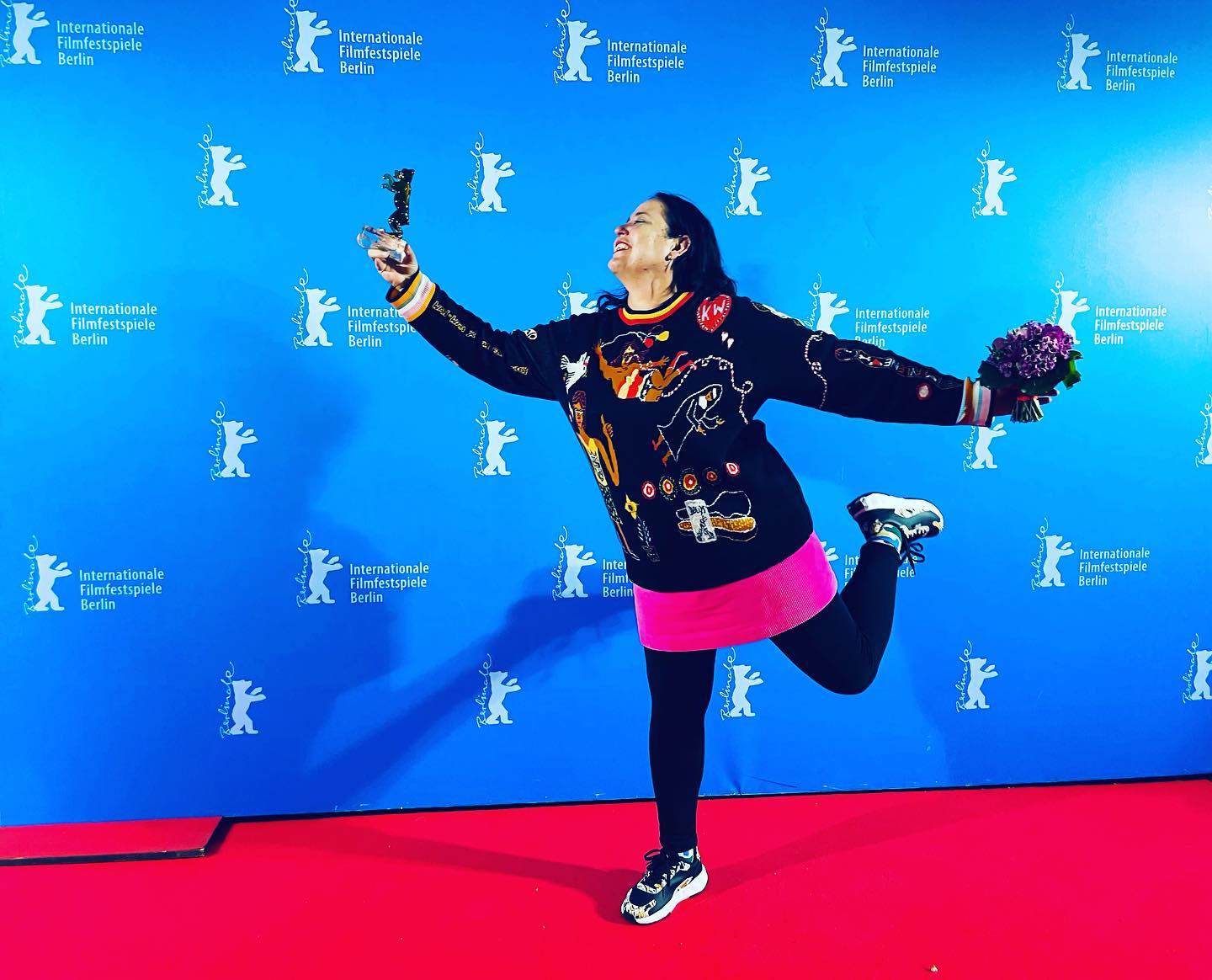 Jub Clerc at Berlin International Film Festival with her Crystal Bear award. Photo by Nic Duncan

At Berlinale, the film was translated by a single German interpreter in real-time. "I wasn't sure how the audience would take it," Jub admitted, "but they were losing their minds, laughing at all the right moments. Imagine 800 German people on a Tuesday at 9:30am clapping all the way through the credits. That's what happened. It was crazy."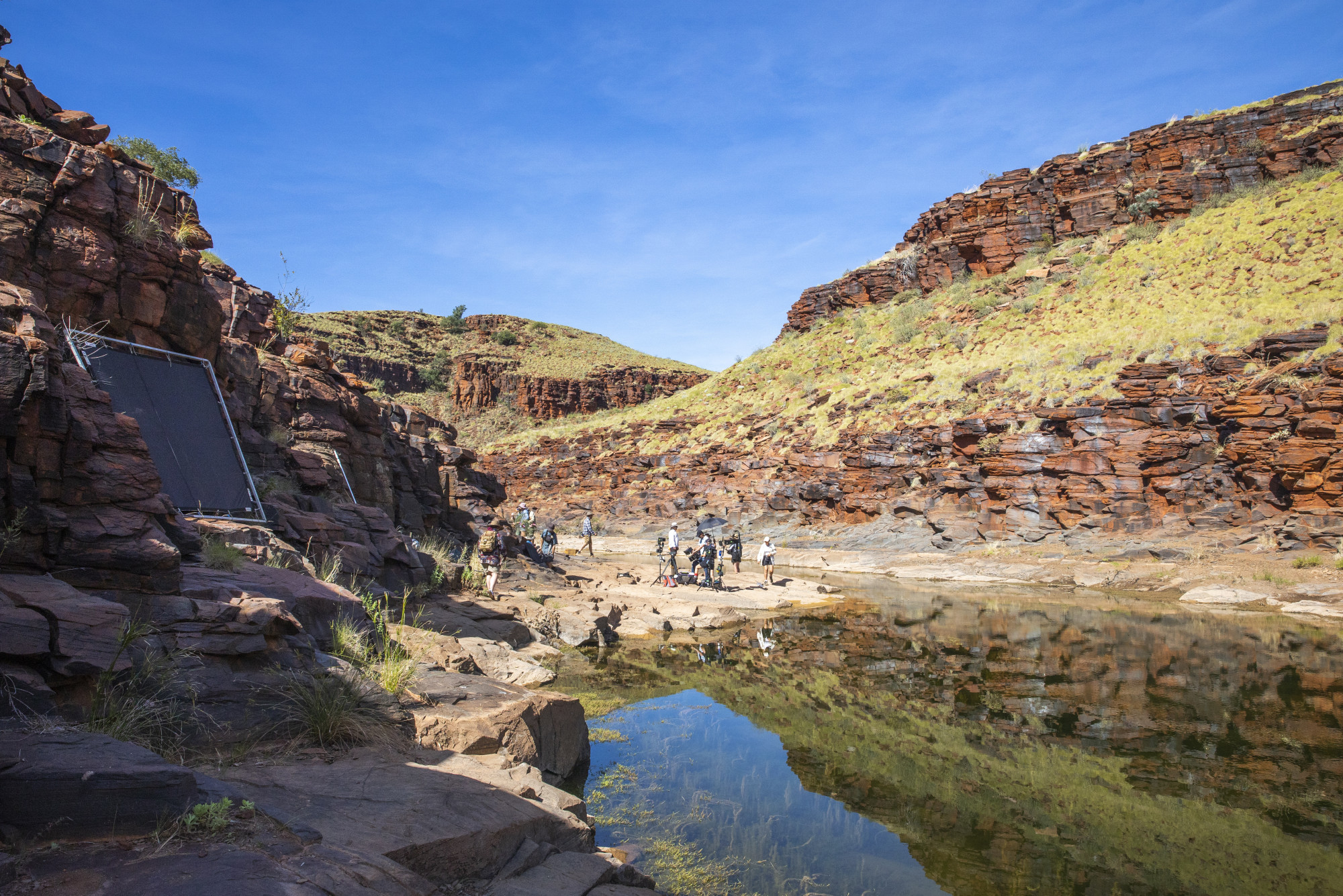 On location for Sweet As. Photo by Nic Duncan
Who is Sweet As for?
"I'm hoping that all age demographics get to see it, and I especially hope young adults see it. In Berlin, there were 12-year-olds asking the most intelligent questions, and it made me realise, there is a real opportunity for people to be educated here."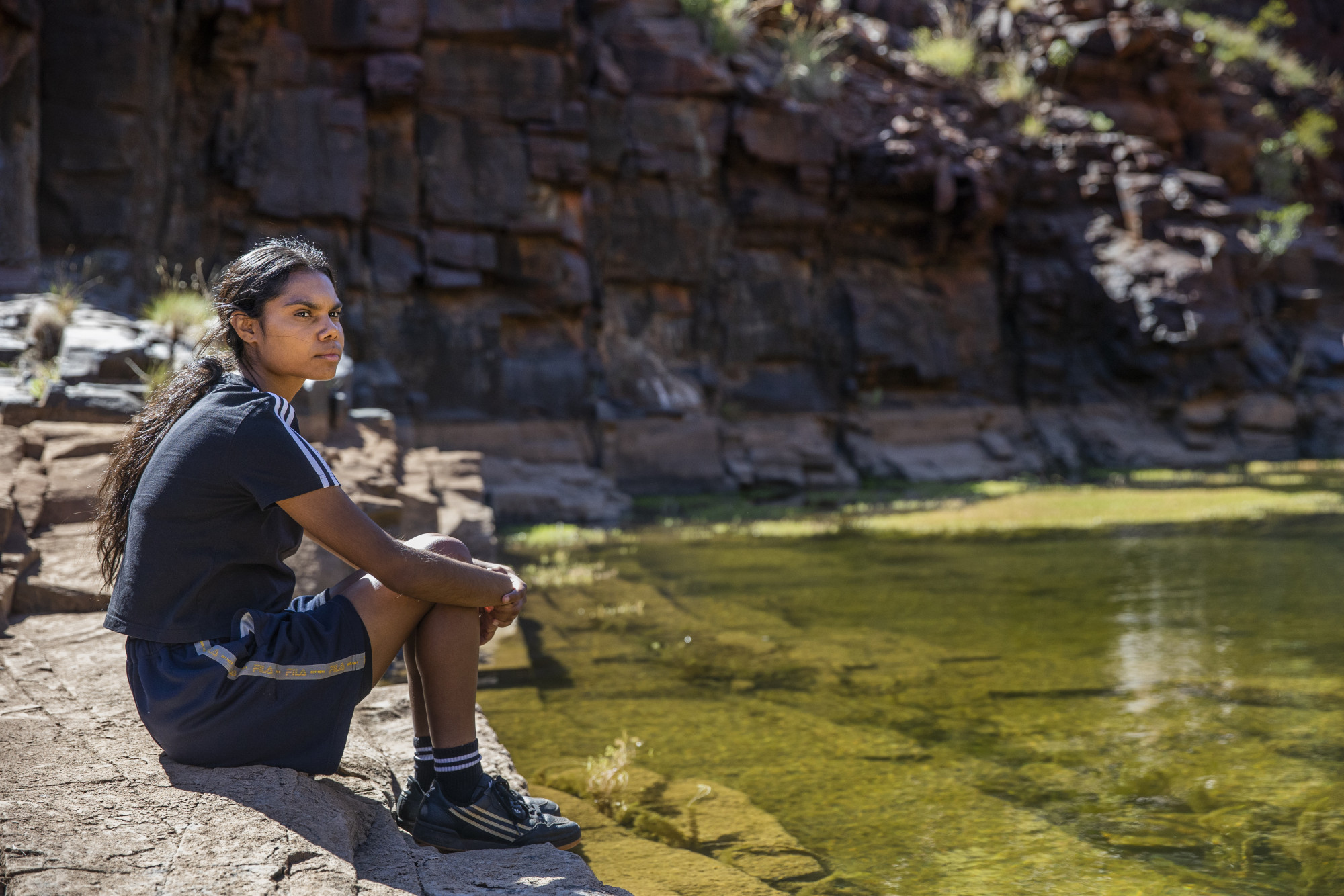 Shantae Barnes-Cowan playing Murra in Sweet As. Photo by Nic Duncan

"First Nations people are resilient and brave, and they often go through serious, real-life trauma," Jub says. "Everyone has to remember that. And it's about how we can work together to heal."
"Ultimately, for me, Sweet As was an opportunity to reach out to the kids and families that are a part of my lived experience. Those that continue to slip through the cracks, those that don't even realise the cracks are about to open up right in front of them, and those who have conquered their demons. I wanted to create something [in this film] that could possibly add a realistic glimmer of hope. My wish is that something in this film resonates and helps [First Nations people] when decision making becomes overwhelming. My complete love and respect to them all."

Sweet As is screening in cinemas, nation-wide, from Thursday 1 June 2023.