Get ready television buffs and screen industry creators, this one is for you. Series Mania returns to Melbourne this October with an incredible four-day television event, delivered free and online through a partnership between Film Victoria and ACMI. Today, the online festival revealed a world-class line-up of speakers as part of Screen Industry Day.
Happening on Thursday 14 October, the jam-packed program for Screen Industry Day includes a handful of talks and masterclasses which have been specifically designed to inspire and connect local screen industry practitioners with some of the best creators of our time including Tony Ayres (Clickbait), Craig Mazin (Chernobyl), Sierra Teller Ornelas (Rutherford Falls), Prentice Penny (INSECURE), Lucy Prebble (Succession), and Joanna Werner (The Newsreader).
As a prolific showrunner, executive producer, and director, Prentice Penny (INSECURE, Brooklyn Nine-Nine, Scrubs) will kick off the event in conversation with award-winning actor, Miranda Tapsell. Penny will join the audience just weeks before the highly anticipated fifth and final season of HBO's hit award-winning comedy INSECURE drops.
Tapsell will also be joined by Navajo and American showrunner, Sierra Teller Ornelas—best known for her work on Rutherford Falls, Brooklyn Nine-Nine, Splitting Up Together and Superstore. Ornelas is one of only two First Nations showrunners in the United States and a graduate of the Walt Disney Television Writing Program.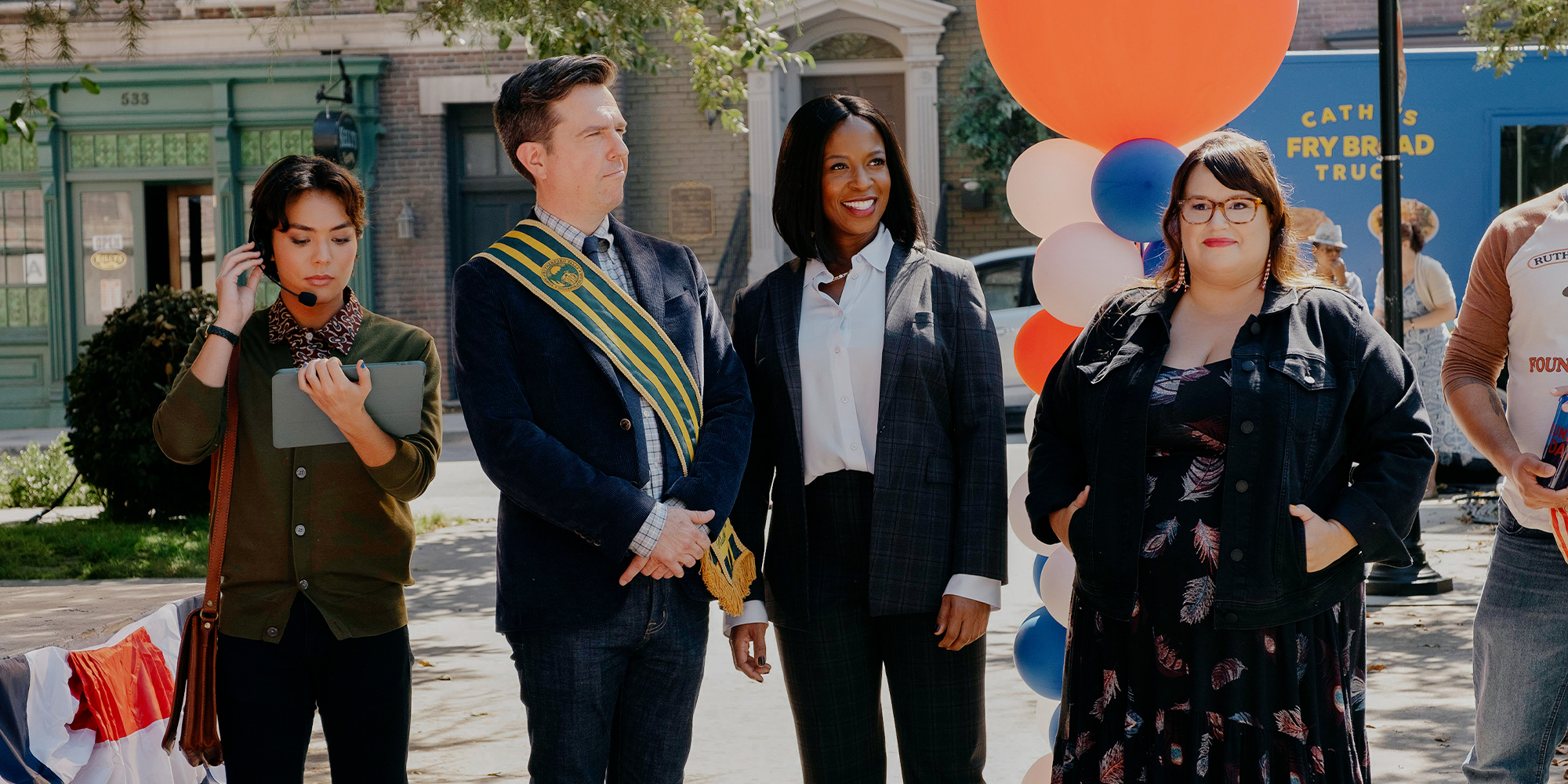 Still image from Rutherford Falls, courtesy of Stan
Craig Mazin, creator of the award-winning miniseries Chernobyl and host of the indispensable Scriptnotes podcast, will dive into what it takes to make television based on true events, and Series Mania's Creative Director Francois-Pier Pelinard Lambert will deliver his much-anticipated snapshot of fiction trends and formats.
International guests also include popular playwright and screenwriter Lucy Prebble, who is known for her work on Succession, I Hate Suzie and Secret Diary of a Call Girl in conversation with Australian writer and broadcaster, Benjamin Law.
Moving closer to home, Screen Industry Day attendees will hear from the local creators behind the suite of successful Victorian-made television series that have recently hit our screens including Clickbait, The Newsreader and Fires.
The day will see Tony Ayres, Debbie Lee, Sally Riley and Belinda Chayko tackle one of the most pressing questions facing Australia's television industry: is our development process good enough? As well as examining what it takes to be competitive in the globalised commissioning environment.
Exclusively for Series Mania Melbourne's Screen Industry Day, Werner Film Productions will share a first-look at their teen surfing drama, Surviving Summer, which has been commission by Netflix. Series Creators Joanna Werner and Josh Maplestone—together with Director Ben Chessel—will share a work-in-progress of the young adult drama that shot under COVID-Safety protocols across Victoria's Great Ocean Road earlier this year.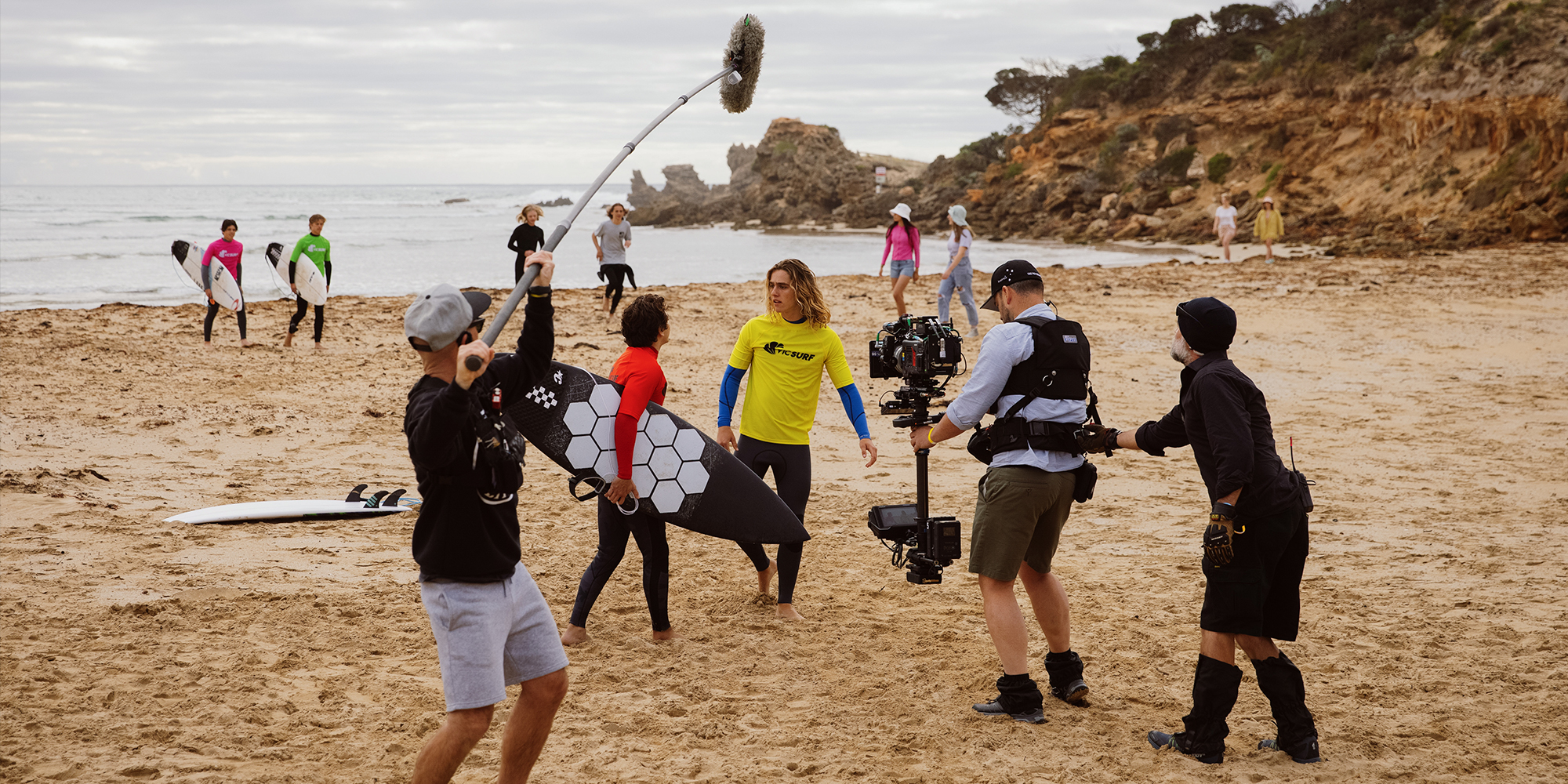 Behind the scenes of Surviving Summer, courtesy of Werner Film Productions
Today's announcement follows last week's unveiling of a public program of premiere screenings, giving TV fans a first glance at some of the most anticipated series from around the world, which they can experience online at home.
The free screenings program runs from 14 – 17 October, launchingg with the first two episodes of the highly anticipated second season of political drama Total Control, starring the multi-award-winning Deborah Mailman and Rachel Griffiths. Other highlights from the public screenings program including Hellbound (South Korea), L'Opera (France), and Nakkiah Lui and Gabriel Dowrick's brand-new comedy series, Preppers.
Tickets to all events, including the 2021 Screen Industry Day and public screenings, are free and available now. To register for free, visit acmi.net.au.