The Defenders documents the true story of Bahraini footballer turned Australian asylum seeker, Hakeem al-Araibi, and the people who fought to save him from a life-threatening ordeal.
VicScreen spoke to writer/director Matt Bate and producer Gal Greenspan about making this nail-biting documentary, which premieres on Prime Video on 23 June.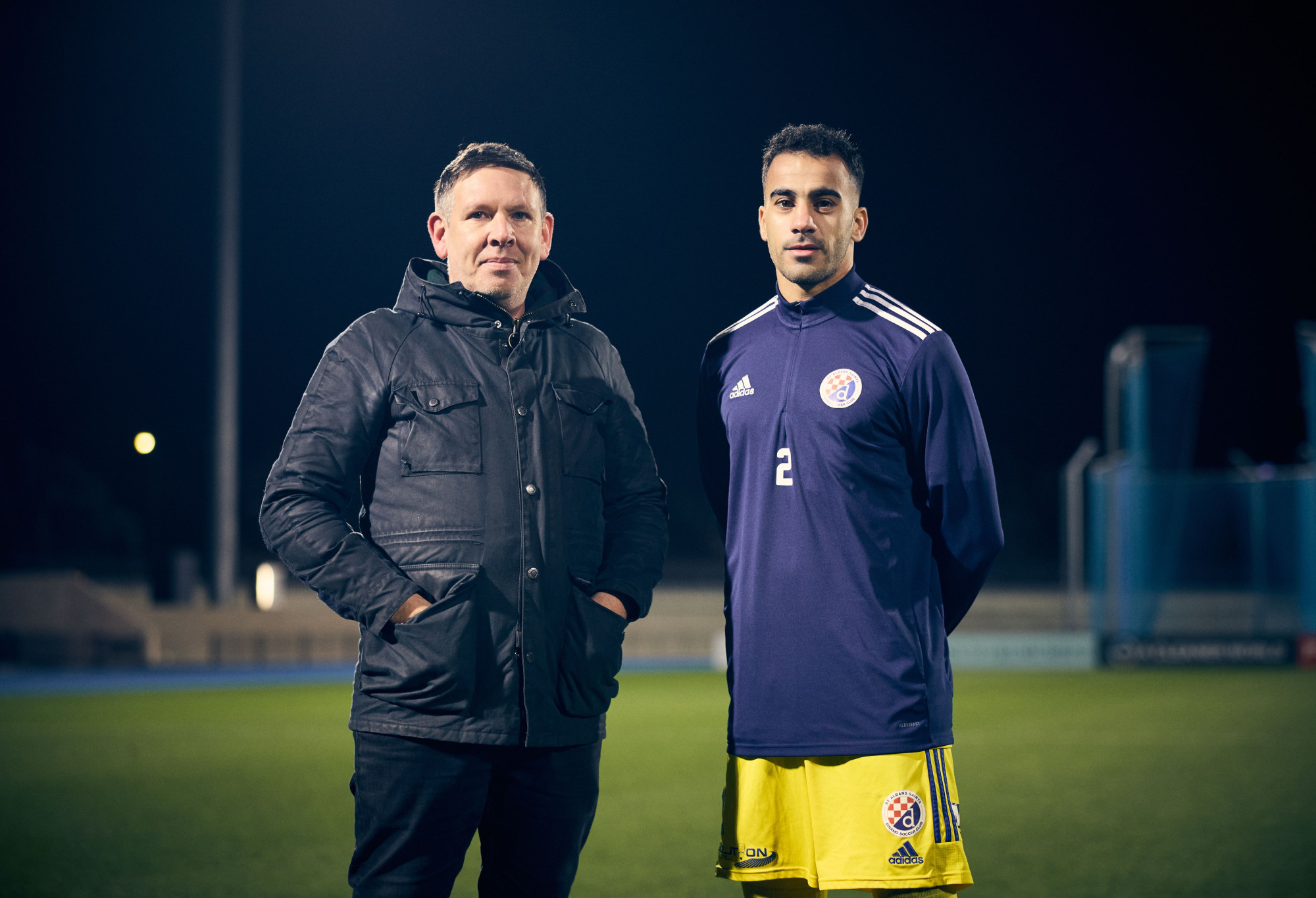 Writer/director Matt Bate and Hakeen al-Araibi.
Hakeem al-Araibi arrived in Thailand on 27 November 2018, ready to celebrate his honeymoon with his new wife, and was immediately arrested under an illegitimate Interpol warrant awaiting extradition to Bahrain.
The Defenders charts the true story of how former Australian football captain, Craig Foster, and a group of ordinary Aussies united to launch a global campaign (#SaveHakeem) to free a fellow footballer.
As a 19-year-old, Hakeem was arrested in his home country for participating in an anti-government protest. He was later charged with vandalising a police station, despite playing in a televised football match for the national team at the time of the alleged offense. He was held for 45 days and later revealed to German media the extent of his torture and abuse by security forces in their attempt to get a confession.
At the start of 2013, Hakeem was released on bail, sent to Qatar for a football match and took the opportunity to flee to Iran, then Malaysia, then Thailand and eventually Australia where he was granted asylum.
Sweetshop and Green Managing Director and Producer, Gal Greenspan, first connected with Hakeem through his wife who works at Human Rights Watch. "I was following Hakeem's story from the first day he was in detention; I was very worried and watching very closely. Then, when Hakeem got back to Melbourne, there was a big event for him at Human Rights Watch. I got to know him, and we became good mates."
It wasn't until Gal and Hakeem attended a Melbourne Victory game, however, that the idea for a documentary started to crystalize in Gal's mind. "We walked into the stadium and people were yelling Hakeem's name from the balcony and all over; everyone knew him. It was the first time I felt like this story was much bigger than just a human rights story. This is something that's actually affected people all over the world. And I felt like it was a story that needed to be heard."
Writer and director Matt Bate came on board when Gal's colleague, Head of Documentary at Sweetshop and Green, Alice Burgin, delivered a pitch document. "I think Alice knew I was a footballer," Matt explains. "A footballer, a football fan, and a filmmaker. So, she probably thought this project would appeal to me, which it immediately did. I already knew the story, but I didn't understand the intricacies of it."
When The Defenders pitch document detailing Hakeem's ordeal landed on Matt's desk, he says he was quickly filled with anger by the authorities who had failed to protect him, and instead put him in this predicament. As a dissident, turned asylum seeker, his human rights had been wilfully ignored at numerous turns by his own government, the government who'd vowed to protect him, and by the highest authorities in football. "It blew my mind that this poor kid had the weight of this geopolitical intrigue on his shoulders. I'm not usually a social justice filmmaker, but I guess you could call this a social justice film," Matt explains.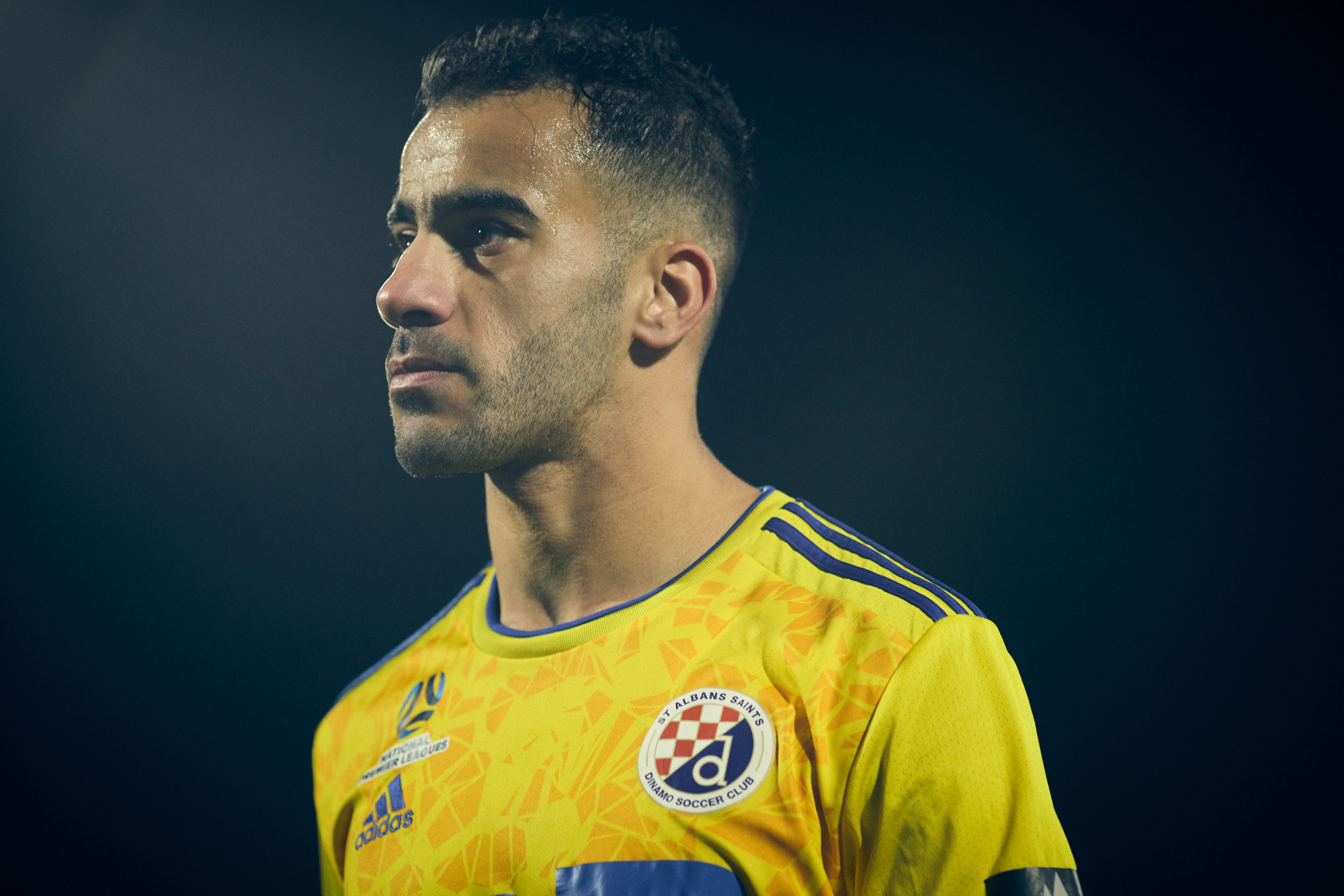 Hakeem al-Araibi playing football for St Albans.
After spending 77 days in Thai detention and prison, and after an enormous groundswell of outrage over Hakeem's unlawful arrest, Thai authorities announced that the extradition case against Hakeem had been dropped and Hakeem was returned to Australia where he was granted citizenship a month later.
For Gal, the story of Hakeem's release was ultimately a story of hope. "The world is a challenging place, but the fact that these activists could actually effect change and make a difference; it's a very hopeful way of looking at Hakeem's story. And at life in general."
Matt agrees that even he managed to manifest all his anger into a hopeful film. "I'm with Gal, I think it is absolutely hopeful. The anger is more of an opportunity to advertise this case and to shout this victory out into the world because we won in a way…the good guys won."
Given Hakeem and his wife still have family in Bahrain, both Matt and Gal treaded carefully in making this film. "I'm keenly aware that you need your key player to be 110% in," Matt says. "Especially in this case, where there's his personal security and his family's security potentially at risk. But Hakeem's take on it is that the louder he shouts, the safer he is."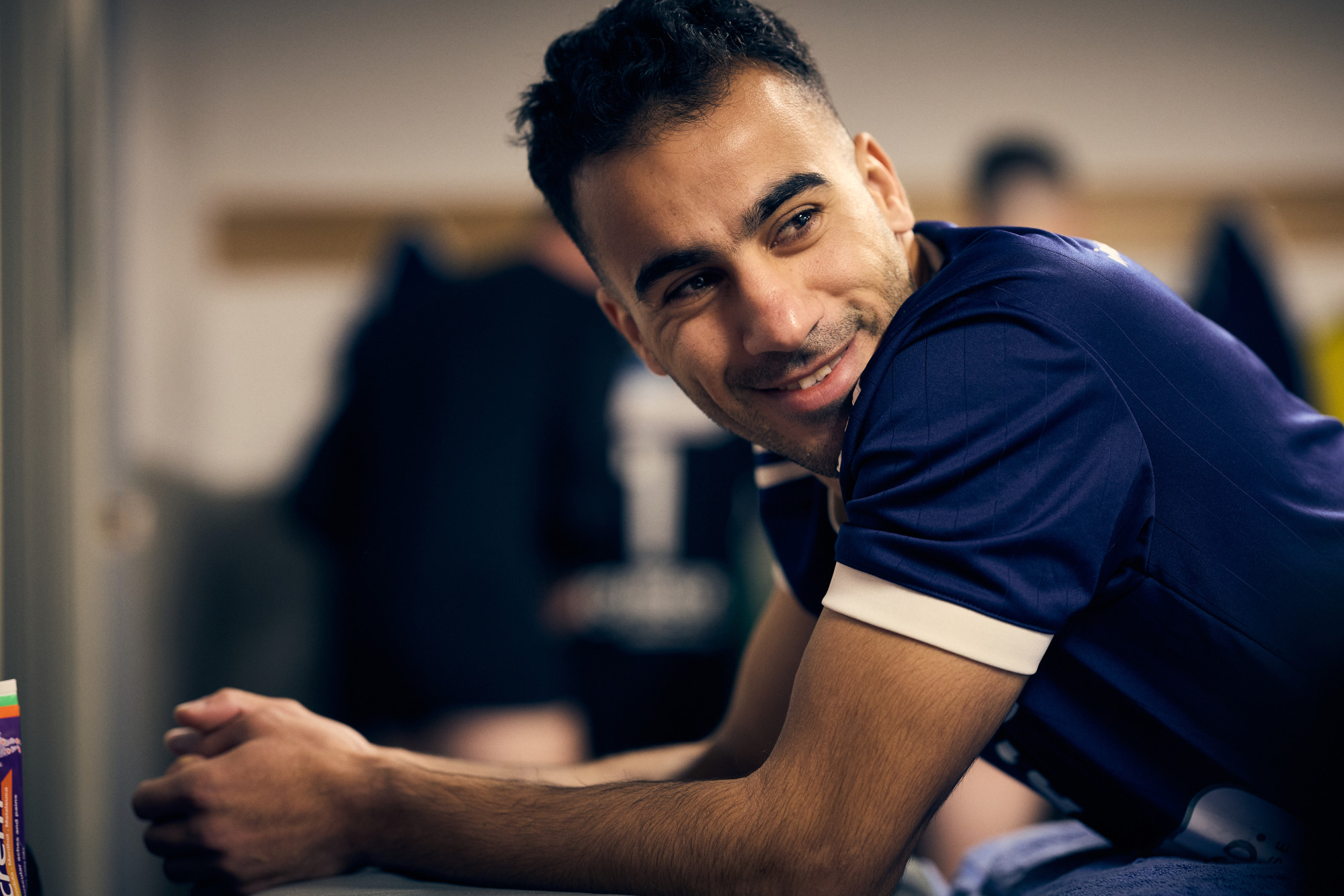 Hakeem al-Araibi behind the scenes of The Defenders.
There were a lot of grassroots organisations that worked to secure Hakeem's freedom, but perhaps the star player who turned the tide on this campaign – and the key talent who forms the backbone of The Defenders – is former Socceroo, Craig 'Fozz' Foster. Matt worked alongside Craig, Fatima Yazbeck (Gulf Institute for Democracy and Human Rights), Amnesty International, Pascoe Vale FC, and a group of social media warriors to recreate the narrative of how they banded together to shed light on Hakeem's case and prevent the extradition.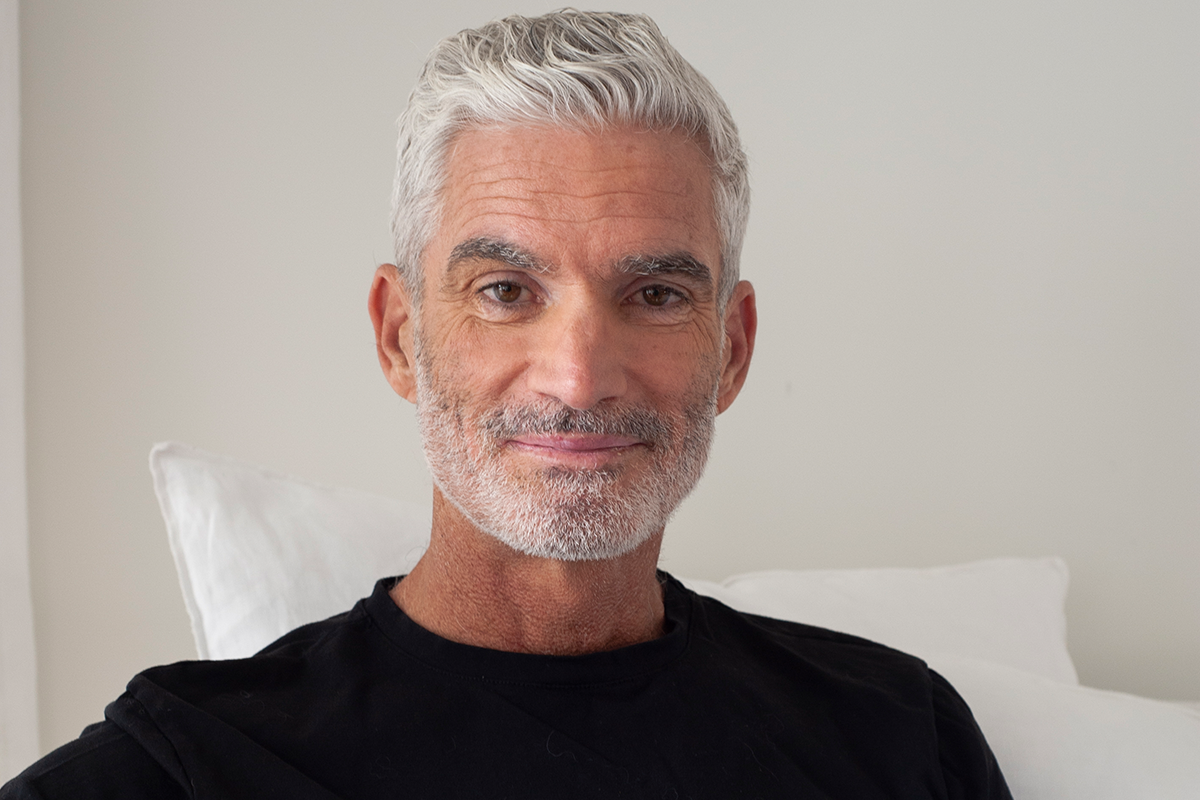 Former captain of the Socceroos, Craig Foster.
"It's a really complex story to tell chronologically," Matt admits. "It took a lot of trial and error to work out how to begin the film and where to tell which story. There are so many inciting incidents."
It was an ambitious project from the get-go, Gal remembers, and it likely wouldn't have come to fruition without the support of VicScreen, he says. "VicScreen were there from the beginning, back when it was Film Victoria. They helped us develop the project and get us the material that we needed to share with Matt to get him excited about the story. That development support was really crucial. And later on, VicScreen were involved in in the production and watching cuts and giving feedback."
"For us, as a company [Sweetshop and Green] and as filmmakers," Gal elaborates, "it takes us so many years to work on a project, and to make it well. So, it's important to have a strong reason for why we're telling these stories. We pick them very carefully. We choose stories that we feel could be entertaining, but also have a strong message that is important for us to share with the world. And we're aiming for hopeful messages."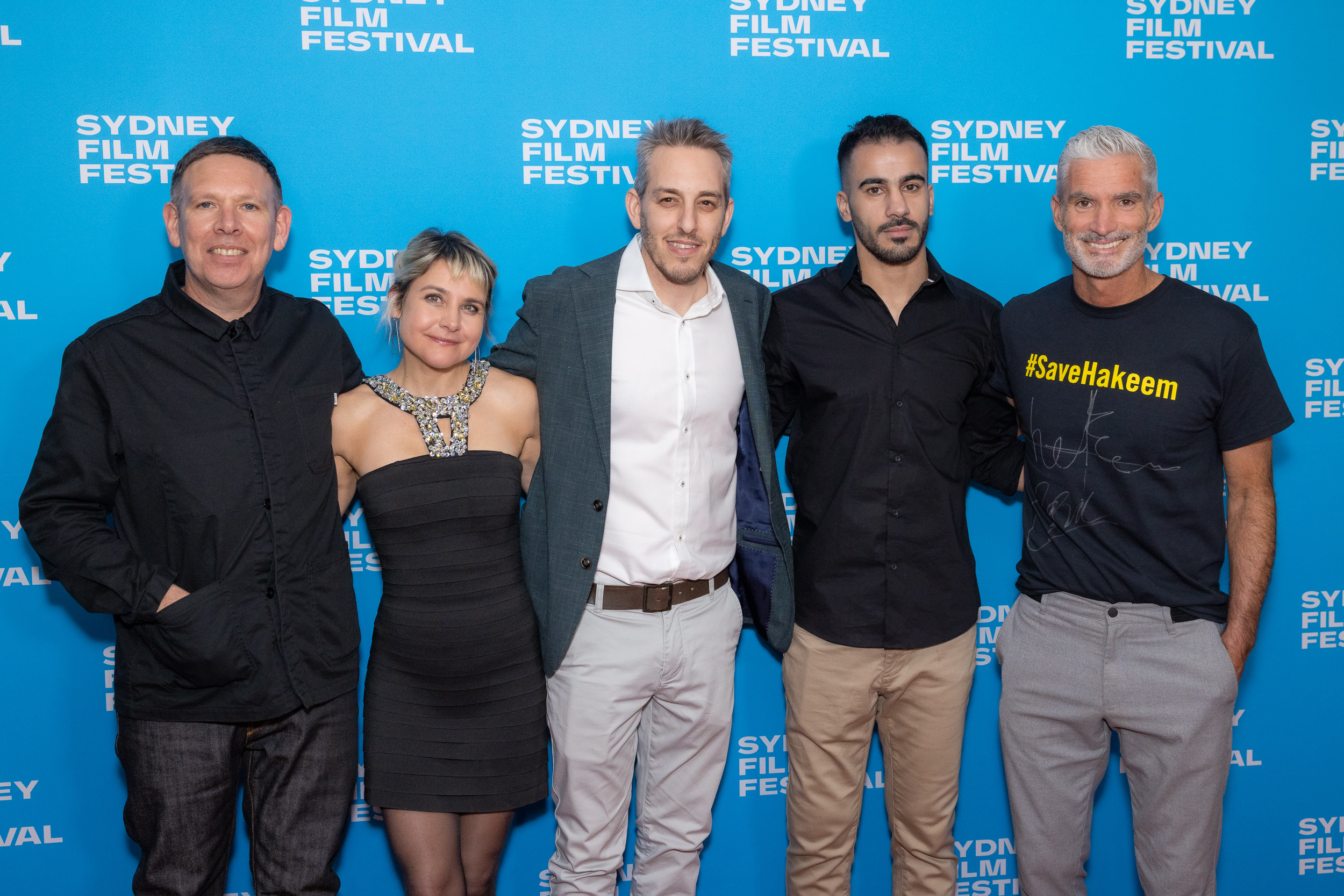 (L-R) Director Matthew Bate, Producers Alice Burgin and Gal Greenspan, Hakeem al-Araibi and Craig Foster at the Australian premiere of The Defenders at Sydney Film Festival where the film received the audience award for Best Australian Documentary.
The overarching message of The Defenders, Matt and Gal think, is that any of us can make a difference and win, even against the odds, if we fight hard enough. A group of strangers came together to save an innocent man from injustice. And by doing so, helped prove that even the most corrupt powers in the world can be beaten.
"Any of us can make a change," Gal said, "and if there are things that we care about in this world, we should."
The Defenders is streaming on Prime Video from 23 June.