Victoria has attracted Princess Bento Studio – a new, globally focused animation house created through a partnership between Emmy Award-winning US animation studio Bento Box Entertainment and Victorian production powerhouse Princess Pictures.
Founded by animation leaders Scott Greenberg and Joel Kuwahara – producers of landmark shows including The Simpsons and King of the Hill – Bento Box is responsible for hugely popular series such as Bob's Burgers. Owned by FOX Entertainment and with studios in LA and Atlanta, Melbourne is the studio's first international outpost.
Princess Pictures, founded by producer Laura Waters in 2003, is the Victorian company behind much-loved Australian television and online productions, including animation projects Yolo: Crystal Fantasy and Koala Man.
Princess Bento Studio will tap into Melbourne's wealth of technical and creative talent in animation and screen production. As well as generating new ideas, the studio will work on a pipeline of animation projects bound for local and international audiences.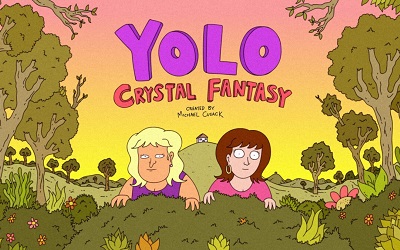 Yolo: Crystal Fantasy by Princess Pictures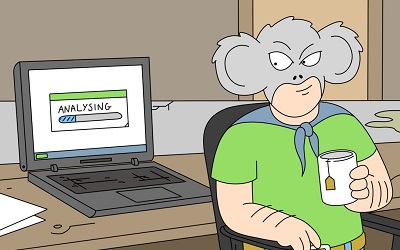 Koala Man by Princess Pictures
The new company builds on the first-look development deal the two companies entered last year to jointly develop animated content from Australian-based creators.
In an interview with The Hollywood Reporter, Greenberg said while closely working with everyone at Princess Pictures over the past year, he and his team immediately saw a natural fit between the two companies.
"With growing demand for animated content, a shared passion for the type of programming we want to make and a short-hand that perfectly complements our individual strengths, it was clear to us joining forces to set up shop in talent-rich Australia will take our partnership to the next level," said Greenberg.
"Melbourne is home to a vibrant creative community, one of the best in the world, and we are excited to start working with the many talented animators, production and support staff in the region on a slate of exciting animation projects," he said.
For Waters, working with Bento Box has been one of the most creatively rewarding experiences in the history of Princess Pictures.
"Not only have we been able to promote some of the best animation talent in the country, we've also been able to create a pipeline for new combinations of artists, comedians and under-represented writing talent to develop uniquely Australian stories," Waters told The Hollywood Reporter.
"We consider the team at Bento Box to be like family, and we're so excited to expand the possibilities for adult animation with this new collaboration," she said.
Film Victoria is supporting projects from Princess Bento through the Victorian Screen Incentive. To find out more about Victoria's screen incentives, contact Joe Brinkmann, Manager - Production Attraction & Support, Film Victoria, at joe.brinkmann@film.vic.gov.au