Victorian indie games have been lighting up the global stage this year. From adorably evil animal cults to a physics puzzle featuring cosmonauts, get around these local Victorian artists and test-drive these trailblazing games this summer.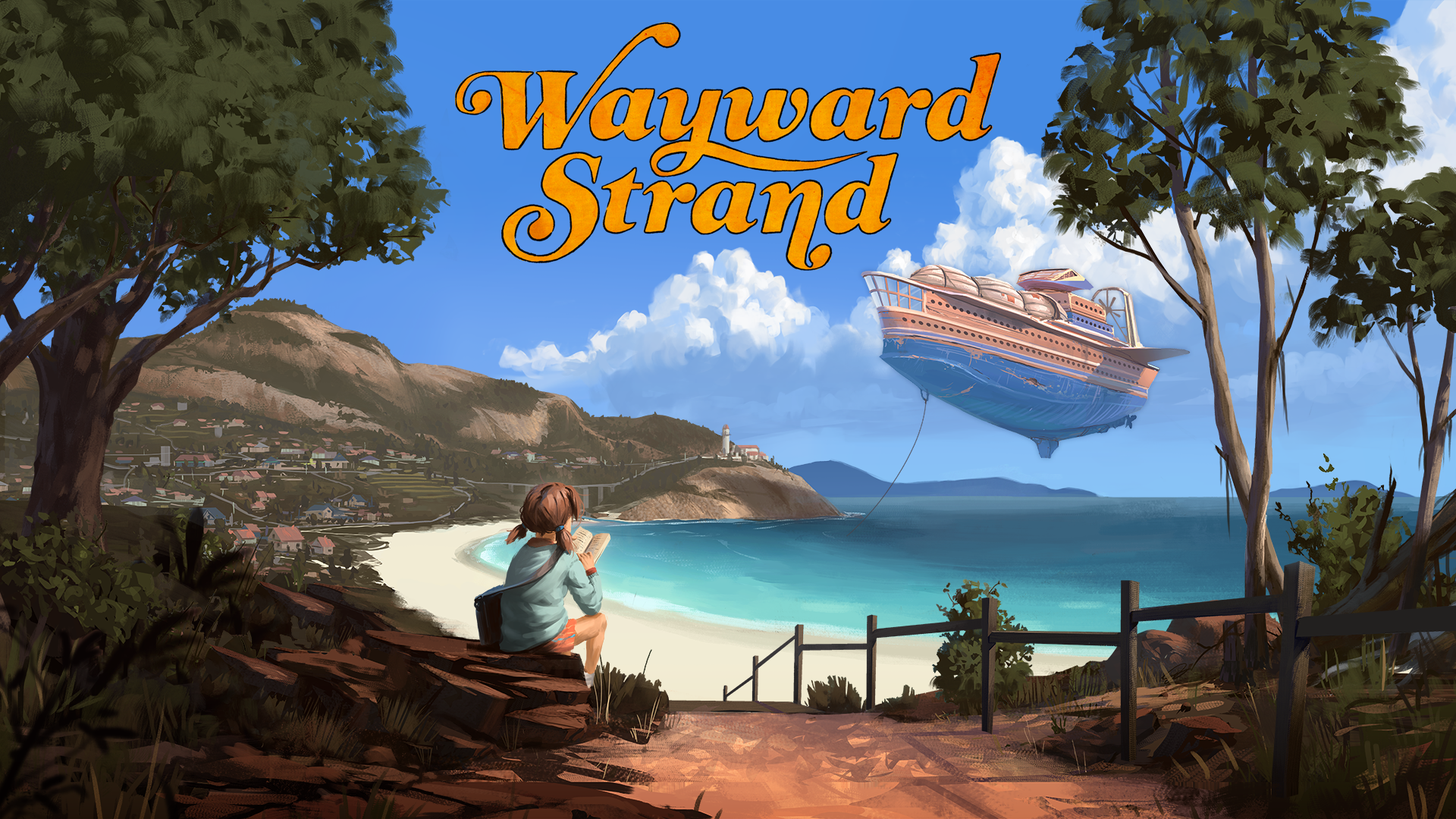 WAYWARD STRAND
Wayward Strand is a heartfelt interactive story told in a curious way. Play as Casey Beaumaris, an intrepid teenage journalist who visits an airborne hospital for the first time. Step into a world where life goes on around you as you play and uncover the airship's mysteries, and explore the lives of its inhabitants.
Wayward Strand was created by Ghost Pattern and supported by VicScreen. The game is available on PlayStation, Nintendo, X-BOX and Steam.
Play, if you're looking for: Beautiful imagery akin to Shaun Tan, and a heartfelt, empathetic experience.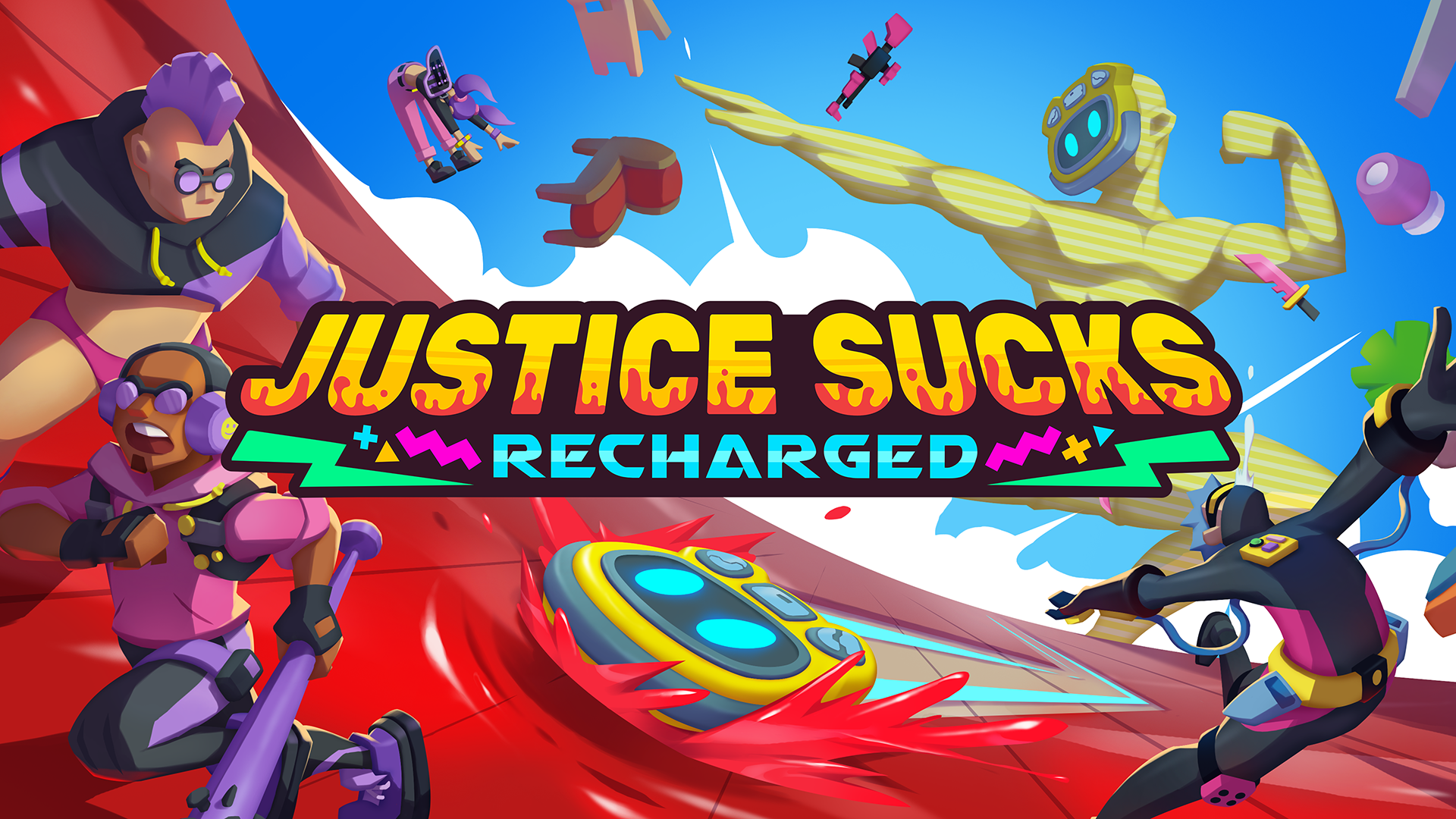 JUSTICE SUCKS
Justice Sucks is a stealth/action game about a killer robot vacuum cleaner on a quest for vengeance through a 90s TV universe. Stalk your prey, hack smart devices, turn them into deadly traps and consume the blood of your enemies to unleash devastating powers.
Justice Sucks was created and published by Samurai Punk, supported by VicScreen. The game is available on Steam, Nintendo, X-BOX, PlayStation and Epic Games .
Play, if you're looking for: Quirky fun and an addictively chaotic gameplay experience.

CULT OF THE LAMB
Cult of the Lamb casts players in the role of a possessed lamb saved from annihilation by an ominous stranger. The lamb must repay the debt his salvation by building a loyal following in his name. The lamb is challenged to start its own cult in a land of false prophets, venturing to diverse and mysterious regions to build a loyal community of woodland worshippers.
Cult of the Lamb was one of the most successful games of the year, reaching Steam's coveted number 1 spot and selling over a million copies across PlayStation, Nintendo, X-BOX, GOG and Steam on debut.
Cult of the Lamb was created by indie developer Massive Monster and published by Devolver Digital and supported by VicScreen.
Play, if you're looking for: A rogue-like game that includes caring for your community in an equally cute and evil universe. You can also set your difficulty in what is frequently referred to as one of the best games of the year.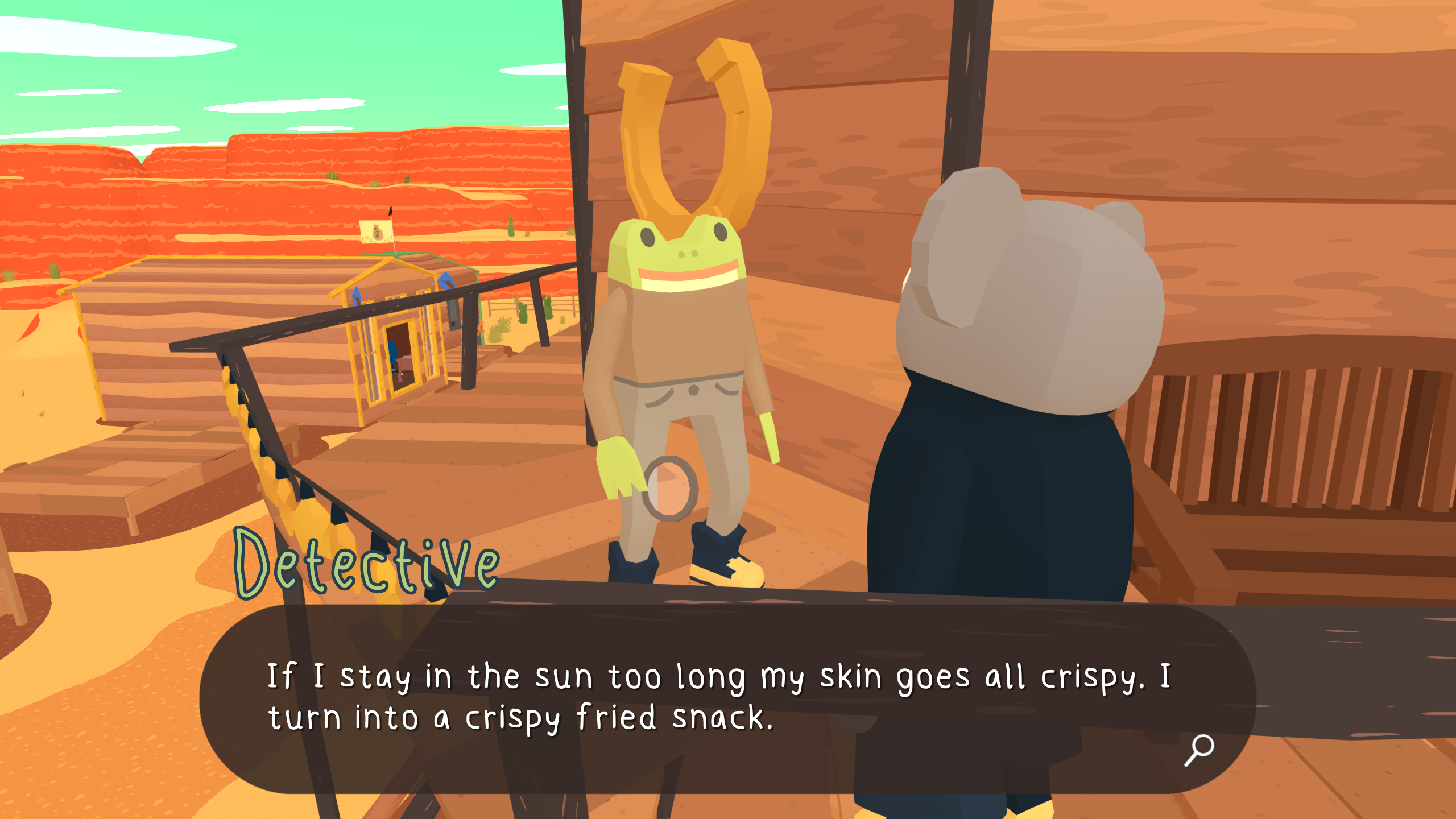 FROG DETECTIVE 3: CORRUPTION AT COWBOY COUNTY
You're a detective, and a frog, and it's time to solve a mystery.
In this side-splitting series finale, The Detective and Lobster Cop are tasked to solve the conundrum of a sheriff-less county. But not all is as it seems here, when a surprisingly simple solution to the case reveals a sinister scheme.
Frog Detective 3: Corruption at Cowboy County is available on Steam. The game was created by Worm Club, published by Superhot Presents and supported by VicScreen.
Play, if you're looking for: Hilariously crafted dialogue that will leave you in stitches, and a charming end to a beloved series.

HEAVENLY BODIES
Heavenly Bodies is a game about cosmonauts, the body, and the absence of gravity.
Discover the ever-changing nuances of weightless motion in Heavenly Bodies – a physics-focused game available on PlayStation and Steam. Wrangle the hands and arms of cosmonauts and push, pull and twist your way through a precarious range of physically simulated stellar scenarios where, without gravity, nothing is still, nothing is secure and nothing is simple.
Heavenly Bodies was developed and published by 2pt Interactive and supported by VicScreen.
Play, if you're looking for: A rewarding puzzle game, stunning graphics, and a mental test.
Want to stay up to date on the latest VicScreen news? Sign up for our newsletter or follow us on Instagram @wearevicscreen.