Get ready to add this to your reminders: Film Victoria, ABC and Screen Australia have announced the enchanting new eight-part anthology series, Summer Love.
Set to air in 2022, creators and producers Robyn Butler and Wayne Hope shared, "We're thrilled to have developed our recipe for post-pandemic/lockdown (also works for hangovers, lost cats, breakups): Take one holiday house, add 11 stupidly talented writers, line the base with an excellent love story, throw in warmth, hope, jokes, and finish with a sizzling cast. Serve with confetti rice."
Summer Love brings together eight diverse and exciting writing teams to bring eight different stories to life, each connected through the house and through the theme of love. They include Kodie Bedford (Mystery Road, All My Friends are Racist) and Bjorn Stewart (At Home Alone Together); Alison Bell (The Letdown); Patrick Brammall (No Activity) and Harriet Dyer (No Activity); Robyn Butler and Wayne Hope (Upper Middle Bogan, Very Small Business, The Librarians); Nazeem Hussain (Orange is the New Brown); Kate Mulvany (Upright, The Seed); Miranda Tapsell (Top End Wedding, Get Krack!n) and James Colley (Gruen, The Weekly with Charlie Pickering); Nath Valvo (Comedy Next Gen, The Shambles) and Jayden Masciulli (The InBESTigators).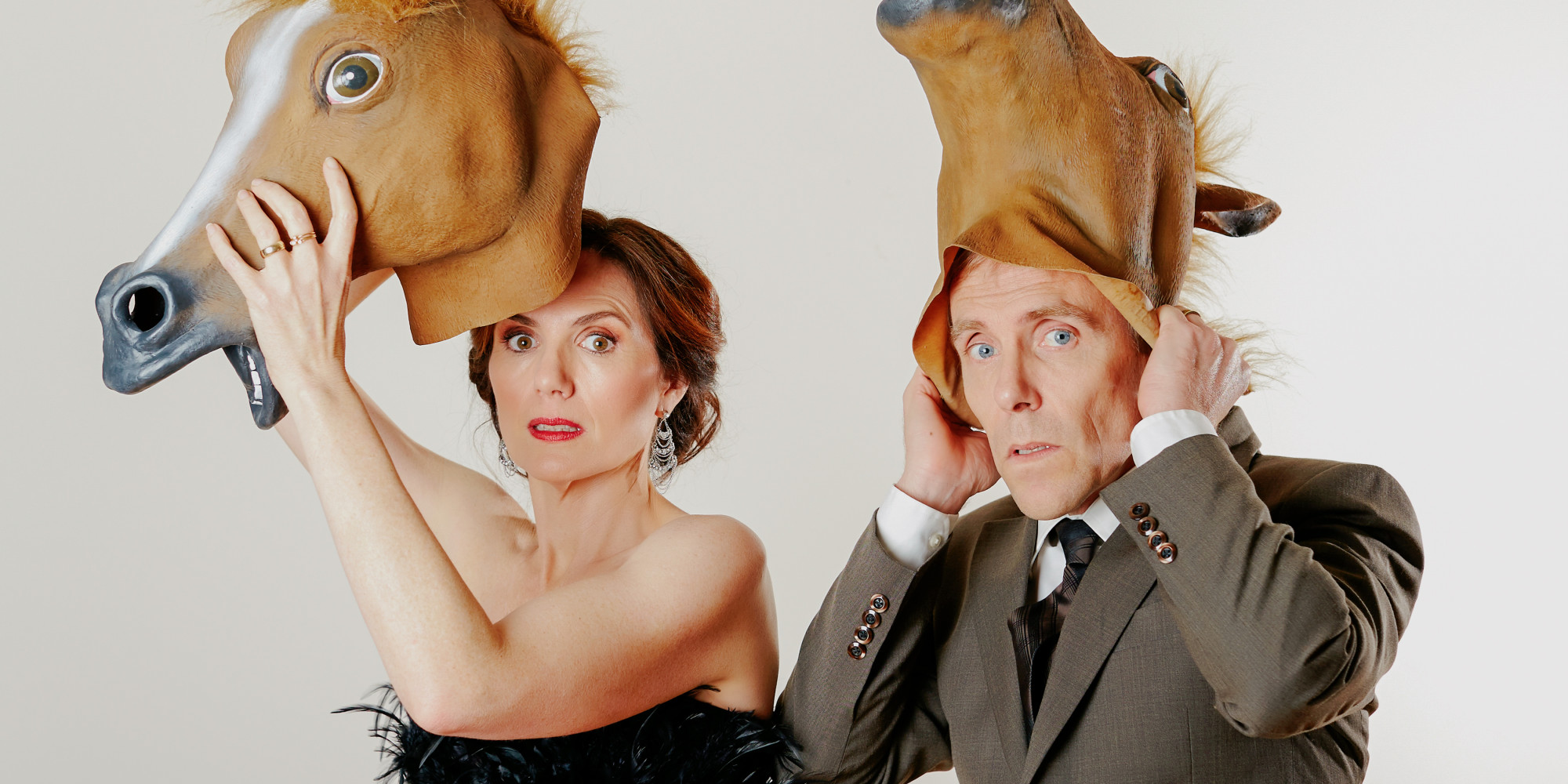 Robyn Butler and Wayne Hope, supplied by Gritsmill Production.
CEO of Film Victoria Caroline Pitcher said, "We are excited to support the latest work from Victoria's own Robyn Butler and Wayne Hope to film in our state. There's something so relatable about the contrast of our state's stunning coastal locations mixed with family holiday antics and romantic adventures, and we know this charming anthology series will strike a chord with audiences."
Screen Australia's Head of Content Sally Caplan added, "We're thrilled to support the powerhouse creative team of Wayne Hope and Robyn Butler in delivering this irrepressibly Australian series. They have assembled a stellar array of emerging and established diverse writing and acting talent and we look forward to seeing this well-written and inclusive drama brought to life."
Melissa Myers, President of Kinetic Content Scripted said, "As Kinetic Content launches into scripted programming, we are thrilled that our first show will be partnering with Gristmill in Australia as Wayne & Robyn's track record speaks for itself, always on the forefront of creating enthralling, emotional and hilarious comedy-dramas. We are thrilled to be coproducing Summer Love which is exactly the type of romantic and fun escapist series that will resonate with audiences worldwide."
Filming will commence in Victoria early 2022 and air on ABC TV and ABC iview later in the year.
Summer Love is a Gristmill Production for the ABC, with major production investment from Screen Australia in association with Film Victoria, the ABC and with support from Kinetic Content. It is produced by Robyn Butler and Wayne Hope, with associate producer Louisa Kors and executive producers Robyn Butler, Wayne Hope and Greg Sitch; alongside Kinetic Content executive producers Chris Coelen and Melissa Myers, and ABC executive producer, Todd Abbott.
You can also check out more of the ABC's overall 2022 line-up via their Upfronts Showcase below.