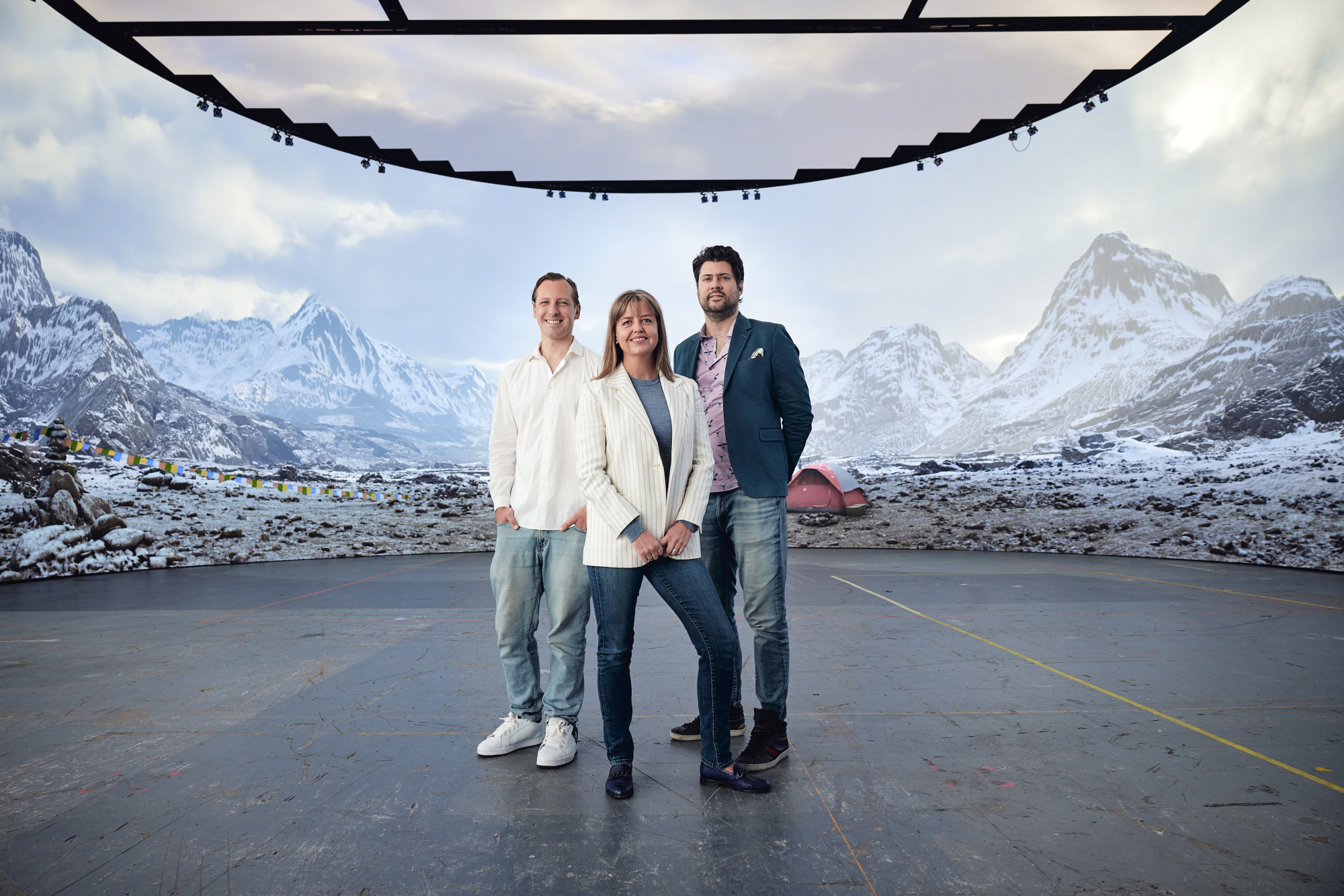 (Left to Right: Matt Vitins, Chief Operating Officer of Matchbox Pictures, Caroline Pitcher, VicScreen CEO and Gary Marshall, NantStudios Vice President of Virtual Production Credit: Daniel Mahon.)
NantStudios, a leading technology-driven virtual production studio based in Los Angeles, have built two new LED in-camera VFX stages at Docklands Studios Melbourne, including the world's largest LED volume which they will operate.
The construction includes a 40-foot tall radiused wall of 6,000 panels running 289 feet on a 25,000 square-foot stage and features a huge 59' x 39' x 10' deep water tank in its centre.
UCP, a division of Universal Studio Group, and Matchbox Pictures chose NantStudios as the virtual production vendor for upcoming projects to shoot in Victoria. The NantStudios stages will be available to both local and international productions considering locating in Melbourne, Victoria.
Comprising of cinema-grade displays and large clusters of VFX render hardware, LED volumes have caused a seismic shift in media production methodologies in film, TV and commercial production. The ability to generate photorealistic 3D environments and visual effects on set, in real time, delivers an unparalleled level of creative flexibility.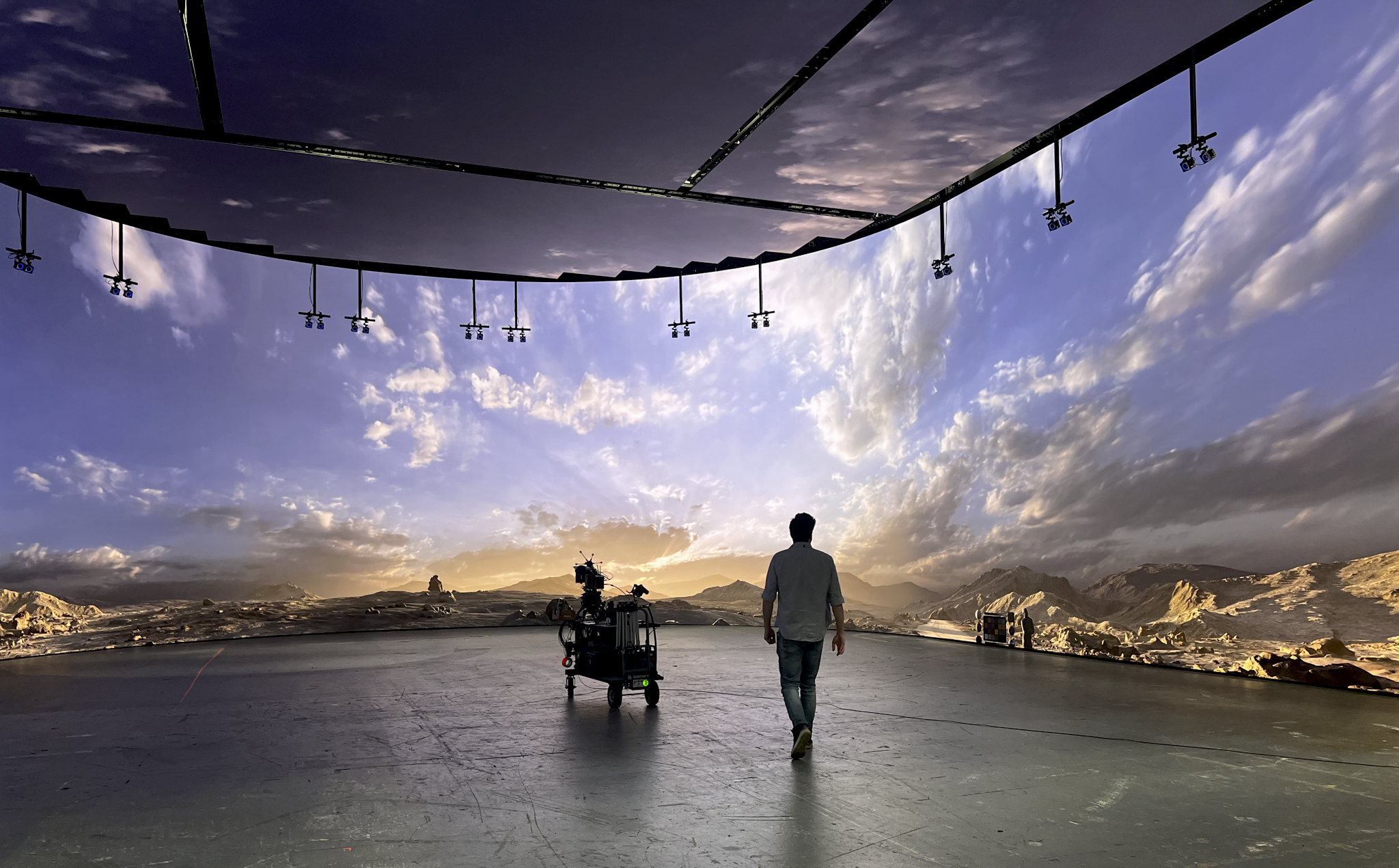 "We are thrilled to bring the next generation of film and television production to Australia," said NantStudios President, Michele B. Chan Soon-Shiong. "Building on the success of our studios in Los Angeles, the NantStudios technology team has engineered a truly next-generation LED stage design, and we are honoured that UCP will be the first to utilise our stages in Melbourne."
"We are so excited about the infrastructure and cutting-edge technology NantStudios is bringing to Docklands Studios Melbourne," said Matt Vitins, Chief Operating Officer of Matchbox Pictures, which is part of Universal International Studios, a division of Universal Studio Group. "We are thrilled at what is coming together for our immediate pipeline of international projects, but the broader aim here is to make Melbourne a hub for virtual production in the southern hemisphere. In this, it is incredible to have the commitment and technical talent of NantStudios, following on from the substantical enthusiasm and support of VicScreen, the Victorian Government and the Australian Government."
"NantStudios' commitment to expanding in Australia is a testament to the technology and the impact it's had on the industry in such a short order of time," said NantStudios Vice President of Operations and Business Development, Keaton Heinrichs . "The Victorian Screen Incentive has created a compelling financial rationale that will undoubtedly enhance Melbourne's reputation as an international production hub. We are fortunate to be working UCP, Matchbox Pictures and VicScreen in helping launch the stages with one of the most significant and technically ambitious screen productions in the world."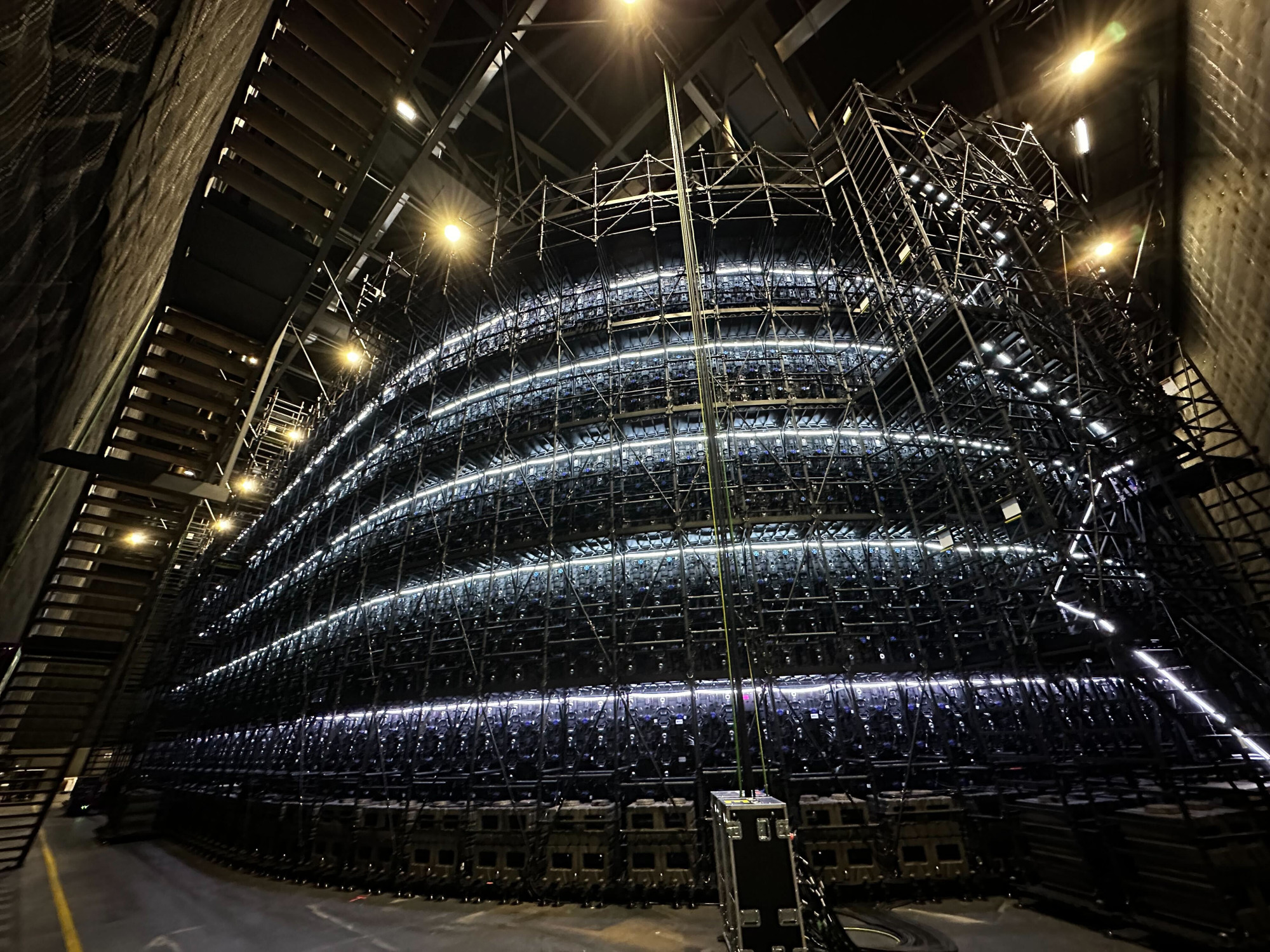 "The marriage of the creative juggernaut of UCP's projects and the novel technology NantStudios will be implementing in Melbourne is a dream partnership. We are braced to redraw the frontiers of virtual production once again, and we look forward to brining this technology and services to all productions shooting in the region," said NantStudios Vice President of Virtual Production, Gary Marshall.
VicScreen CEO Caroline Pitcher said, "Together, VicScreen, NantStudios, UCP, Matchbox Pictures and Docklands Studios Melbourne are pioneering a new frontier in virtual production, delivering the next instalment of sophisticated and dynamic LED stages backed by a world-class team of technicians. The build includes the largest permanent LED volume in the world, creating a multitude of new possibilities for both local and international productions, allowing the most ambitious and imaginative stories to be brought to life in Melbourne."
Docklands Studios Melbourne CEO Antony Tulloch added, "The scale and functionality of the NantStudios LED stages will energise the whole Docklands Studio offering. We look forward to seeing the impressive visuals, local talent development and industry growth that will flow from the ambitious projects currently slated."
To find out more about Victorian Screen Incentives, visit: vicscreen.vic.gov.au/funding/incentives/