Melbourne's screen industry has entered a new era with the opening of the city's first super-sized sound stage.
At 3,700 sqm (40,000 sq ft), Stage 6 at Docklands Studios Melbourne is one of the largest in the southern hemisphere and enables the city to host bigger productions than ever before.
The first production to shoot in Stage 6 will be the Robbie Williams biopic Better Man directed and co-written by Victorian Michael Gracey (The Greatest Showman).
The Stage 6 development includes a 900,000 litre (240,000 gallon) 4.5 metre (15 feet) deep water tank for underwater scenes; total soundproofing; two equipment hoists, each with a load of 500Kg; dressing and audition rooms; a three-storey annex with production offices; refurbishment of the studio's mess halls.
International and Australian producers have recently been lining up to film at Docklands Studios Melbourne and the new sound stage will expand total stage capacity by more than 60 per cent.
The $46 million expansion of the Victorian Government-owned facility is a key pillar of the state's screen strategy, adding to a generous incentive scheme managed by the state's creative and economic screen development agency VicScreen. Complementing the State's strong support of the industry comes a large pool of world-class production crew, creative and technology businesses and a range of film-friendly locations close to Melbourne.
In the last two years, Docklands Studios Melbourne has hosted the homegrown Netflix thriller Clickbait, Paramount Television's Shantaram, and the first instalment of NBC's hit drama La Brea.
The studio's 2022 slate includes the second season of La Brea and psychological thriller Foe, produced by AC Studios, I Am That and See-Saw Films for Prime Video.
Docklands Studios Melbourne opened in 2004 just five minutes from central Melbourne – the sporting, food and cultural capital of Australia. It has five existing stages ranging from 743 to 2,323sqm (8,000 to 25,000sqft).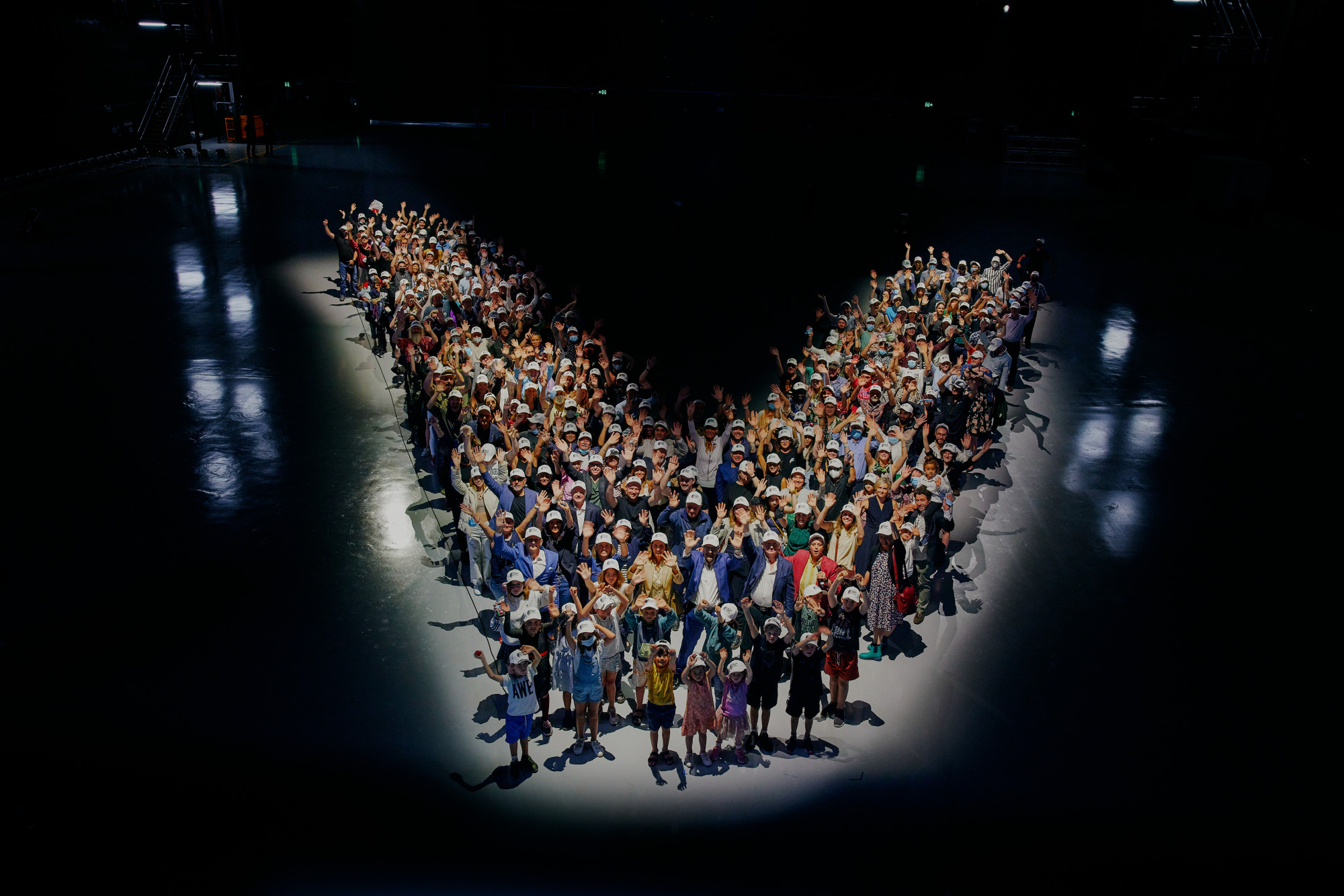 "Productions filmed here are creating thousands of local jobs, boosting local businesses, and injecting millions of dollars into our economy, this new super stage will see a significant increase to those benefits across the state." — Minister for Creative Industries Danny Pearson
Incoming CEO Antony Tulloch, who previously headed the largest purpose-built filming facility in South East Asia, Iskandar Malaysia Studios, said, "I am excited to be taking over the running of Docklands Studios Melbourne at a watershed moment for the screen industry in Victoria."
"The studio already has a reputation for supporting productions every step along the way, and I look forward to building on its profile in the global market."
Minister for Creative Industries Danny Pearson said, "With some of the best production staff and talent in the world, epic shooting locations and now the addition of Sound Stage 6, Victoria is a creative beacon for the biggest film and television projects at a global scale."
"Productions filmed here are creating thousands of local jobs, boosting local businesses, and injecting millions of dollars into our economy, this new super stage will see a significant increase to those benefits across the state."
Docklands Studios Melbourne Chair David Hanna noted, "While the facility has long been at the heart of the state's screen production sector, the opening of Sound Stage 6 will boost our fast-growing reputation as a go-to destination for international producers."
Caroline Pitcher, CEO of VicScreen, the state's creative and economic screen development agency said, "The global screen industry has grown exponentially in recent years, and the launch of this cutting-edge super stage will allow Melbourne and the state of Victoria to house even more phenomenal productions."
Rachel Griffiths, Australian director and actor shared, "I'm so excited to see this state-of-the-art studio open in my hometown and I thank the Victorian Government for recognising the cultural and economic value of ramping up our studio capacity."