Series Mania Melbourne is just around the corner, with Screen Industry Day making a triumphant return this Thursday 14 October. Bringing together some of the world's most prolific creators for a stacked day of curated talks and masterclasses (like the Screen Craft Masterclass), the event has been carefully curated to inspire and connect local screen industry practitioners, bringing together some of the greatest creators around the globe.
Diving into the impressive line-up, here are the local and international screen experts that will be making an appearance on the day, including Tony Ayres (Clickbait), Craig Mazin (Chernobyl), Sierra Teller Ornelas (Rutherford Falls), Prentice Penny (INSECURE), Lucy Prebble (Succession), Joanna Werner (The Newsreader), and more.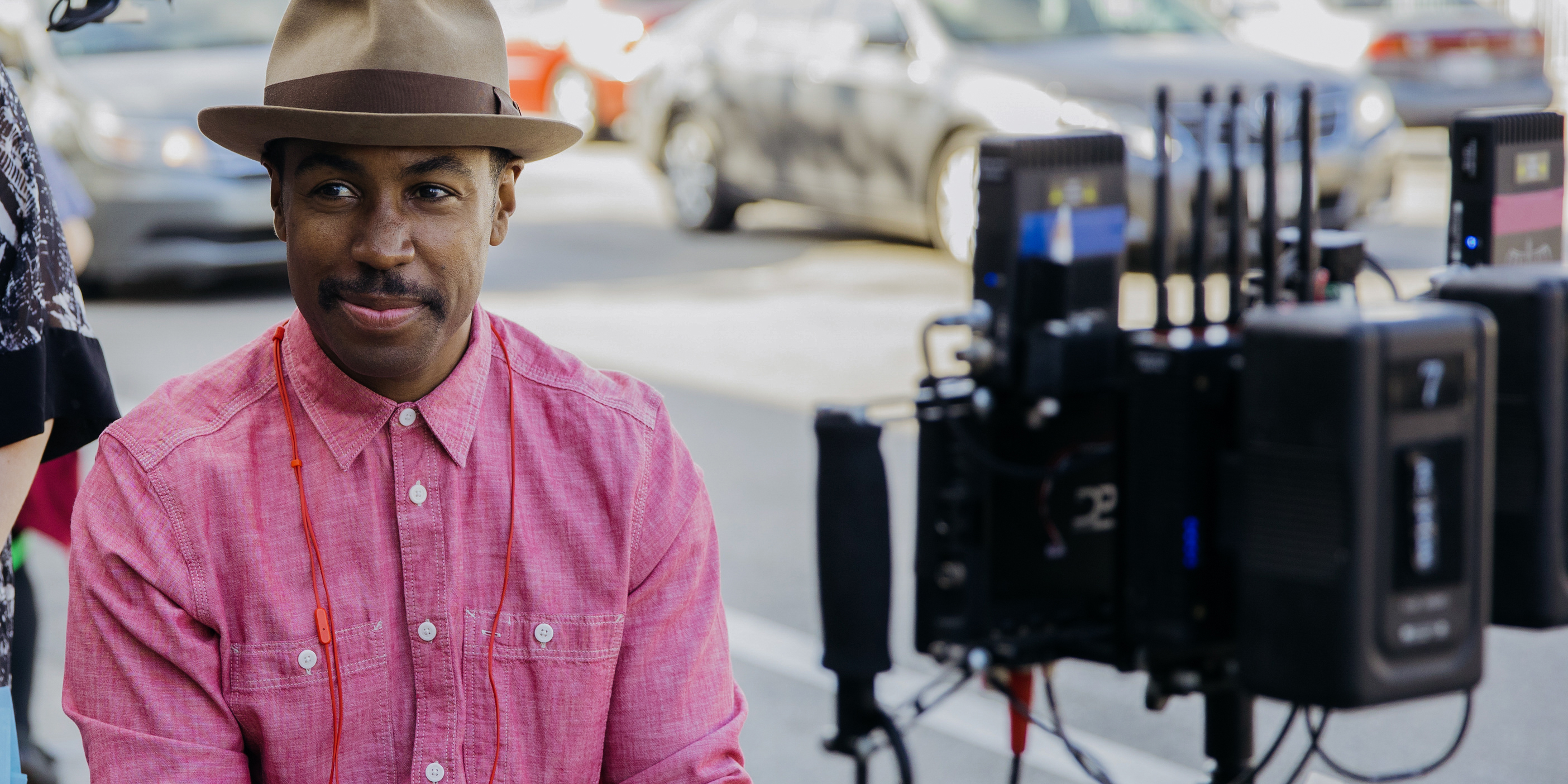 Award-winning writer, director, and producer, Prentice Penny
PRENTICE PENNY
Prentice Penny is an Emmy-nominated, Peabody, and Golden Globe-winning writer, director, and producer who has brought his unique voice and sensibilities to some of today's most beloved projects. With a passion for storytelling that inspires audiences to reconsider how they view the world, Penny has dedicated his creative efforts towards telling stories that offer fresh perspectives and explore beyond the beaten path to challenge the way we think about our culture and one another.
Penny is best known for his role as showrunner, executive producer, and frequent director for HBO's hit award-winning comedy, Insecure. The highly anticipated fifth and final season is set to be released this October. The series' award-winning most recent season won an Emmy for Outstanding Single-Camera Picture Editing and also earned an impressive total of 8 Emmy nominations including a nomination for Outstanding Comedy Series.
Read Prentice Penny's full IMBD profile here.
JOANNA WERNER
Joanna Werner is a creative producer and executive producer for film and television, and is director of Werner Film Productions. Joanna's work has been defined by consistent acclaim, with multiple AACTA awards, Logies, and three Emmy nominations.
Werner has amassed production credits on an array of internationally acclaimed work—most recently on The Newsreader for the ABC, the Netflix Original Clickbait, Riot for the ABC, Secret City for Foxtel, as well as the two-time Emmy-nominated, Dance Academy. Upcoming releases include Surviving Summer, a teen surf series for Netflix. Werner serves on the Board of Screen Australia and is Chair of Screen Australia's Gender Matters Task Force.
Read Joanna Werner's full IMBD profile here.
TONY AYRES
Tony Ayres is an award-winning Australian showrunner, writer and director, and founding member of Matchbox Pictures, now owned by NBCUniversal Studios. In 2018 Tony established Tony Ayres Productions (TAP), developing and producing television and feature films for global audiences and international marketplaces.
He is most notable for his films Walking on Water and The Home Song Stories, as well his work in television. He was the showrunner on The Slap and Executive Producer on the International Emmy and BAFTA award-winning series, Nowhere Boys. Ayres' recent releases have followed on from the great success of Stateless, Wanted, Glitch and The Family Law. In 2021, Ayres was the showrunner on the hit Netflix series Clickbait and executive produced the ABC miniseries Fires, set for release in 2021 on ABC and ABC iview.
Read Tony Ayres' full IMBD profile here.
SIERRA TELLER ORNELAS
Sierra Teller Ornelas is a Navajo and American showrunner, screenwriter, filmmaker, and weaver. She has previously staffed on Brooklyn Nine-Nine, Superstore, Happy Endings, Splitting Up Together, Surviving Jack and Selfie. Ornelas is the co-creator and showrunner of the Peacock show Rutherford Falls, starring Ed Helms, Jana Schmieding and Michael Greyeyes. Sierra's work has been featured on This American Life, the New York Times Opinion Section and the Hollywood Reporter's Guest Column.
A graduate of the University of Arizona, she previously worked as a film programmer for the Smithsonian's National Museum of the American Indian, helping to create ridiculously entertaining programs about Native film and media. Raised in Tucson, AZ, she is also an award-winning sixth generation Navajo tapestry weaver, a fairly good mom, and currently resides in Los Angeles, CA.
Read Sierra Teller Ornelas' full IMBD profile here.
FRANÇOIS-PIER PÉLINARD LAMBERT
Always immersed in the world of fiction and cinema, François-Pier Pélinard Lambert studied law, history and foreign languages, before turning to journalism at the end of the 1980s. He has worked since, amongst other things as director and producer of documentaries in France, the United States and Latin America, radio and television columnist, journalist for dailies such as Clarin in Argentina or Le Parisien in France and magazines such as Nova Mag or TéléStar.
For the last 15 years, he has been the editor-in-chief of Film Français, the oldest and most influential magazine for the audiovisual industry in France. He actively participates in festivals such as Séries Mania as International advisor in Lille and Melbourne or Fiction TV in La Rochelle, of which Le Film Français is an official partner. And he has always been a great fan of Australian TV and cinema.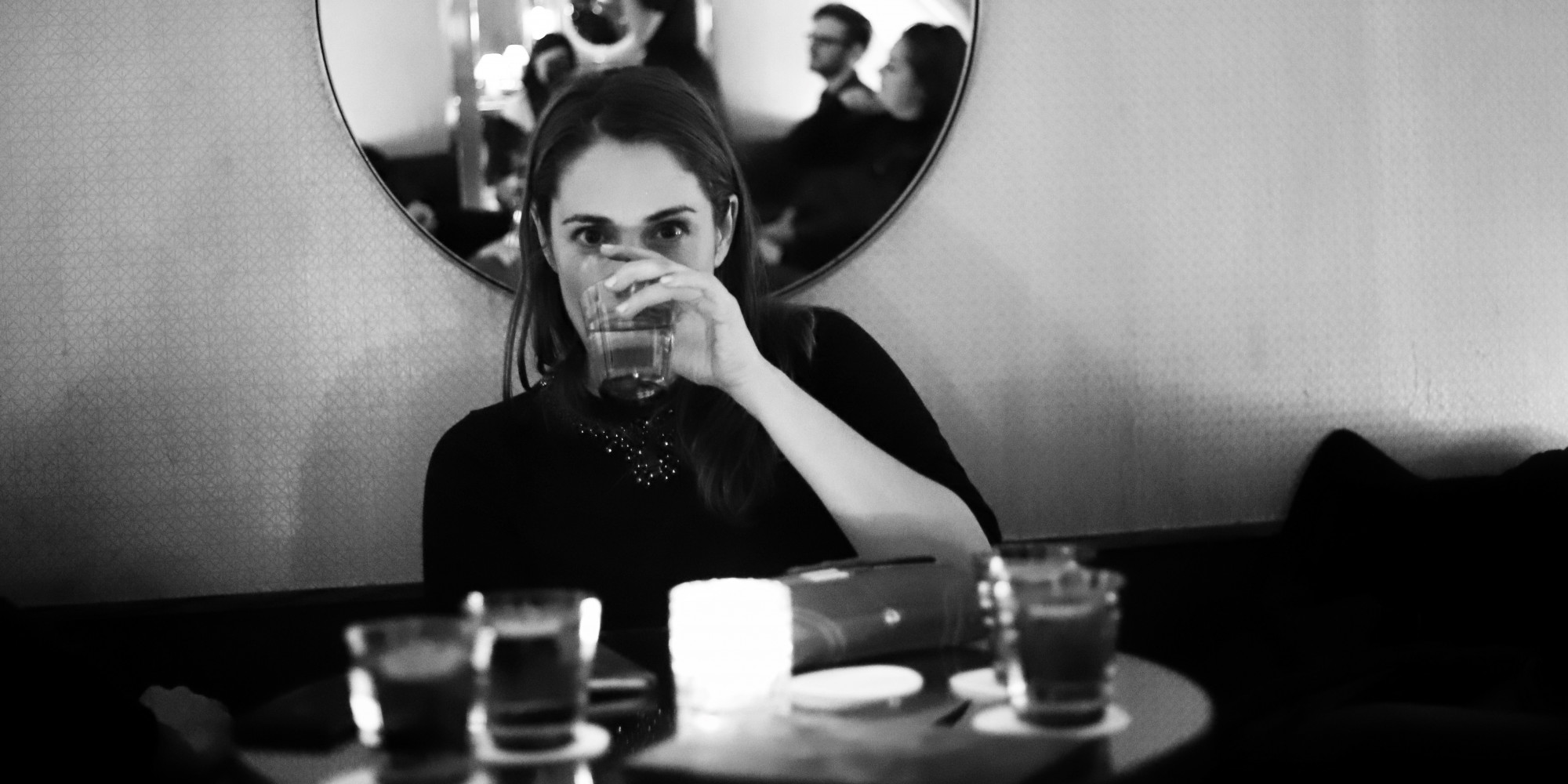 Award-winning writer and creator, Lucy Prebble
LUCY PREBBLE
Lucy Prebble is a writer for film, television, games, and theatre. Prebble is executive producer and writer on the BAFTA, Golden Globr and EMMY award-winning HBO drama, Succession, for which she has also won a WGA and a PGA Award.She is the writer and co-creator of I Hate Suzie which was nominated for five BAFTAs including Best Drama, Best Writer and Best Actress. It was a huge hit for Sky, topping many major publications' lists for best shows of 2020 in both the UK and the US where it is available on HBOMax.
Prebble is also the creator and writer of the TV series Secret Diary of a Call Girl (ITV/Showtime) and has recently made a pilot for HBO starring Sarah Silverman. Lucy also writes for Frankie Boyle's New World Order (BBC) and appears on the TV show as a guest as well as appearing regularly on Have I Got News For You. She is also an award-winning writer for theatre, and also writes for video games; fascinated by new technology and storytelling.
Read Lucy Prebble's full IMBD profile here.
BELINDA CHAYKO
Belinda Chayko is an award-winning writer and director of film and television. Chayko was the showrunner on the ABC series Fires and the showrunner on Safe Harbour, which won the 2019 International Emmy for best TV Series and the AACTA for best screenplay. Additionally, Safe Harbour won the Silver Bird Prize at the Seoul International Drama Awards, seven AACTAs and four Logies.
Her writing credits for television include the mini-drama series Stateless (ABC), starring Cate Blanchett and Dominic West, which earned her an AWGIE nomination for Best Series, an AACTA nomination for Best Screenplay in Television and a C21 Media Award Nomination for Best International Miniseries.
Chayko also wrote on the political drama Secret City (Foxtel), Fighting Season (Foxtel), and ABC drama miniseries, Barracuda, along with television projects including Old School (ABC) for Matchbox Pictures, Newton's Law, and the hugely popular Miss Fisher's Murder Mysteries (ABC) for Every Cloud Productions
Read Belinda Chayko's full IMBD profile here.
CRAIG MAZIN
Craig Mazin is the Golden Globe, BAFTA and two-time Emmy Award-winning creator, writer, and executive producer of the HBO limited series Chernobyl, for which he also won a Writers Guild, Producers Guild and Peabody Award. In addition to his work in television, Mazin has written numerous hit feature films, which have grossed over one billion dollars in theaters worldwide.
Currently, Mazin is writing and producing an adaptation of the acclaimed video game series The Last of Us for HBO. He can also be heard each week on the popular screenwriting podcast Scriptnotes, which he co-hosts with fellow writer, John August.
Read Craig Mazin's full IMBD profile here.
JOSH MAPLESTON
Josh Mapleston is an award-winning screenwriter, with his career spanning drama and comedy for audiences of all ages. He is the co-creator and script producer of the new young adult series Surviving Summer, which is being produced by Werner Films for ZDF and Netflix and is set for release in 2022.
Mapleston has been nominated for two AWGIE Awards for his work on teen drama Ready For This and the internationally successful Dance Academy. He wrote for and script edited seasons two and three of Dance Academy, which garnered multiple awards. In 2017 he won an Emmy Award for Outstanding Writing in Children's Animation for his work on Beat Bugs (Netflix) and was one of the principal writers for the follow-up animated series Motown Magic.
In the comedy sphere he created, wrote, and starred in the highly acclaimed I Rock and wrote for the kung-fu comedy series, Maximum Choppage. He's also written for a number of popular Australian dramas including Doctor Doctor, The Wrong Girl, House Husbands, and the television adaptation of John Marsden's Tomorrow, When the War Began.
Read Josh Mapleston's full IMBD profile here.
MIRANDA TAPSELL
Miranda Tapsell is a proud Larrakia and Tiwi Woman from Darwin who grew up in Kakadu National Park. Miranda co-wrote, co-produced and starred in the film Top End Wedding that premiered at the Sundance Film Festival and was released theatrically in May 2019 to stellar reviews and box office success.
Recently seen in The Dry, Miranda is renowned for her stellar performance in the film The Sapphires as well as the television series Love Child for which she won two Logie Awards. Other television series include Doctor Doctor, Secret City, Get Krack!n, Mabo, Play School and the animation Little J & Big Cuz. Miranda also stars in the Netflix animation Back to the Outback, due to be released in 2021. Along with Nakkiah Lui, Miranda co-hosts the podcast Pretty for an Aboriginal and Debutante.
Read Miranda Tapsell's full IMBD profile here.

Head of Scripted at ABC, Sally Riley
SALLY RILEY
Sally Riley is the Head of Scripted for the Australian Broadcasting Corporation (ABC). A proud Wiradjuri woman, Riley is a leading advocate for Indigenous perspectives, voices and stories. Her previous role was the inaugural Head of ABC TV's Indigenous Department where she pioneered ground-breaking productions such as Cleverman, Gods of Wheat Street, Black Comedy, 8MMM, The Warriors, and Redfern Now, the first series to be commissioned, written, acted and produced by Indigenous Australians.
Riley plays an integral role in re-shaping the slate by commissioning titles that not only champion muscular Australian content but ensures a broad reach such as AACTA award-winning Stateless (currently on Netflix), Mystery Road (Bunya) and Blackfella Films' Total Control, which received a premiere debut at the Toronto International Film Festival in 2019.
In 2020, Riley was inducted as a new member of the Academy of Motion Pictures Arts and Sciences for her advocacy to strengthen the diversity of voices across age, race, gender and ability both on and off the screen.
Read Sally Riley's full IMBD profile here.
BEN CHESSEL
Ben Chessel is a writer and director who recently completed shooting The Great (created by Oscar Nominee, Tony McNamara) produced by MRC Studios for Hulu/STAN. Prior to The Great, he also directed the critically acclaimed and BAFTA-nominated Giri/Haji, produced by Sister Pictures for BBC/Netflix.
Chessel has directed many episodes of Australian television including Dance Academy (ABC TV/ZDF Germany), RUSH seasons three and four, the acclaimed Offspring seasons three and four, seasons two and three of The Family Law for Matchbox/NBC Universal, and Doctor Doctor for Easy Tiger/Nine Network. In addition to directing, Chessel has also written many episodes on these shows and is currently in post-production on Surviving Summer for Netflix in Australia, where he was set-up director on this new YA series.
Read Ben Chessl's full IMBD profile here.
DEBBIE LEE
Debbie Lee is Matchbox Pictures' Director of Scripted Development where she provides creative leadership to the development of scripted content across a broad range of genres and markets. She also serves as executive producer on various projects including The Heights, Safe Harbour, The Family Law, Mustangs FC and on upcoming productions Irreverent, Class of '07 and Bad Behaviour.
Prior to Matchbox, Lee was Head of Comedy at ABC TV where she commissioned shows including A Moody Christmas, Please Like Me, Laid, It's A Date, Upper Middle Bogan and The Strange Calls. She started her TV career at SBS and SBS Independent, initially as a production assistant and eventually producer for short film program eat carpet which lead to several years at SBS Independent as a Commissioning Editor for Drama and Comedy.
Read Debbie Lee's full IMBD profile here.
SANDY GEORGE
Sandy George is a journalist who specialises in the business behind film and television. She has been long-time correspondent for Screen International and Screen Daily, an editor of film and TV trade magazines, film writer for The Australian, the presenter of the Saturday night movie on SBS TV, and the wordsmith behind many newsletters and reports.
George regularly works with producers on their materials and has dug into data and deals for the benefit of practitioners at Screen Australia.
BENJAMIN LAW
Benjamin Law is an Australian writer and broadcaster. He's the author of The Family Law (2010), Gaysia: Adventures in the Queer East (2012), the Quarterly Essay Moral Panic 101 (2017) and editor of Growing Up Queer in Australia (2019). Law created and co-wrote three seasons of the award-winning SBS TV series The Family Law, based on his memoir, and wrote the sold-out mainstage play Torch the Place for Melbourne Theatre Company (2020).
In 2019, he was named one of the Asian-Australian Leadership Summit's (AALS) 40 Under 40 Most Influential Asian-Australians—winning the Arts, Culture & Sport category—and one of Harper Bazaar's Visionary Men. He has a PhD in creative writing and cultural studies from the Queensland University of Technology (QUT).
Every week, Law co-hosts ABC Radio National's weekly national pop culture show Stop Everything and interviews public figures for Good Weekend. He hosted ABC TV's two-part feature documentary on Chinese-Australian history Waltzing the Dragon, and has appeared on TV shows like Filthy Rich and Homeless (SBS), Q&A (ABC), The Drum (ABC) and The Project (Ten).
Series Mania returns to Melbourne on 14–17 Oct 2021, delivered free and online through a partnership between Film Victoria and ACMI. Tickets to all events, including the 2021 Screen Industry Day, Screen Craft Masterclass, and public screenings, are free and available now. To register for free, visit acmi.net.au.
Film Victoria will be live tweeting Screen Industry Day. Join the conversation by using the hashtag #ScreenIndustryDay and follow us on Twitter @FilmVictoria.