Little Ruin by Lucernal, a Melbourne-based architectural visualisation studio and Site Unseen by Alexander Muscat, a design and games researcher and lecturer at RMIT University are two of 10 games that recently shared in over $550,000 of funding through Film Victoria's Assigned Production Investment (API) – Games program.
A narrative-driven adventure game, Little Ruin is set in a beautiful, crumbling art nouveau world of moral ambiguity. The story casts the player in the role of a 13-year-old girl named Isobel who is entangled in the machinations of a colonial civil war.
The game's visual style is inspired by a wide range of architects and artists, including Australian modernist architect Enrico Taglietti and Melbourne street artist Rone. Lucernal's Creative Director Mark Fenollar, the lead artist on the project and a lifelong gamer himself, says working on Little Ruin is an exciting change for the studio.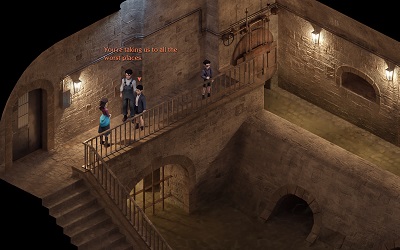 Little Ruin by Lucernal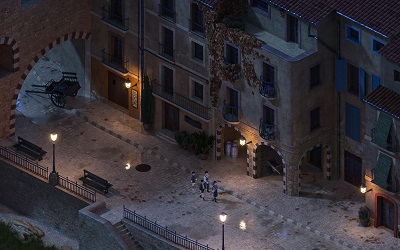 "We have discovered that our architecture skills translate across to games, in terms of spatial and experiential storytelling. For a long time, our gaming skills have been advantageous to our day jobs – but it's a pleasant surprise to be able bring our day jobs to game development," said Mark.
For academic Alexander Muscat his leap into games production has been several years in the making after he created WORLD4, an experimental research game while undertaking his PhD in design and media.
"The response was so positive that it energised me to further develop the concept. Site Unseen builds on WORLD4's lessons and insights, but will be more feature rich and approachable, making it more attractive for a broader audience," he said.
Alexander is keen to collaborate with local creators who can provide their perspective, insights and expertise to Site Unseen, a puzzle exploration game about perceiving and charting out a mysterious world that resists being understood.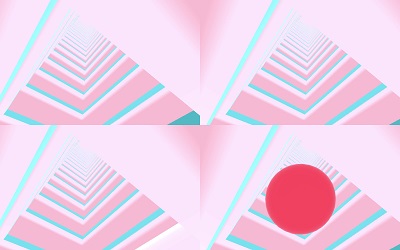 Site Unseen by Alexander Muscat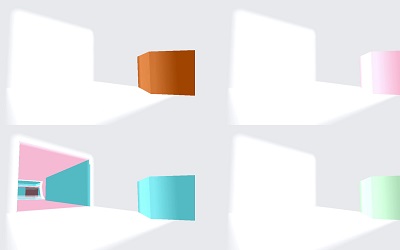 "The funding from Film Victoria will allow me to involve other game developers and artists in the development of key elements, such as fleshing out the visual style of the multi-dimensional world and creating new exploratory features to enhance the otherworldly experience," said Alexander.
And through a new games internship program created by Film Victoria, another emerging Victorian games producer will join Mark and Alexander in forging a career in digital games.
Open to people who are trans and/or gender diverse, come from culturally and linguistically diverse (CaLD) backgrounds, are First Peoples of Australia and/or are living with disability, the Games Development Internship program aims to fast-track their careers by immersing them in the games funding and production environment in Victoria.
The intern will spend 12 months in paid, practical roles with Film Victoria and globally renowned Melbourne game studios, League of Geeks (Armello) and Samurai Punk (Screencheat), to build their game development skills and knowledge and set them on the path for a successful career in digital games
Visit film.vic.gov.au/funding/business-skills-support to find out more about the Games Development Internship program. Applications close 11pm 25 March 2021.
Our API – Games program assists games developers to move their projects into all stages of production, from concepting to release. The eight other recently supported games projects are:
Broken Roads by Drop Bear Bytes
Eternal Ones by Steel Sky Productions
Innchanted by Dragonbear Studios
OvO: Planet Engineer­ by Two Moos
Trash by 15 Minutes of Game
Unannounced project by Guck
Unannounced project by Darcy Smith & Jessica Shipard
Wayward Strand by Ghost Pattern
Film Victoria has temporarily raised the total funding cap from $150,000 to $300,000 for API – Games, as well as removed the $550 application fee and created three distinct application strands for prototype, vertical slice and production.
Victorian games developers and studios can also now apply for funding at any time, with decisions made every 4-8 weeks.
Visit film.vic.gov.au/funding/games-funding to view the new guidelines and application form.