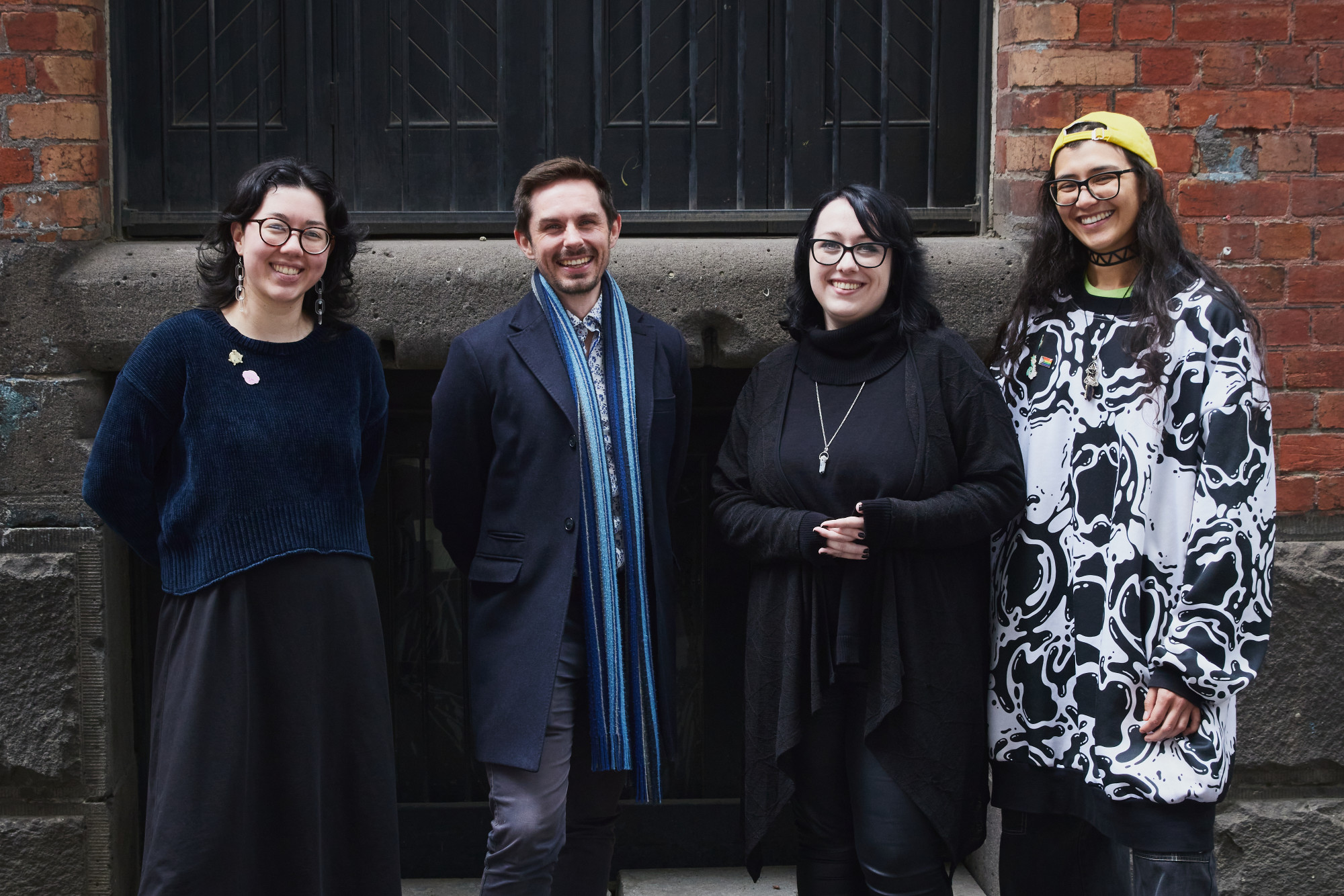 Left to right: Chantel Eagle, Liam Esler, Karly Taylor, and Alissa Vovers. Photography by Sarah Chavdaroska.
Alissa Vovers, Chantel Eagle and Karly Taylor are respectively undertaking Junior Programmer, Junior Producer and Junior Narrative Designer placements at Melbourne's Summerfall Studios.
Summerfall Studios was founded by Victorians Liam Esler, Elie Young and industry legend David Gaider in 2017. Alissa, Chantel and Karly are all working on the studio's highly anticipated debut game, Stray Gods: The Roleplaying Musical.
Stray Gods is an interactive roleplaying musical where Greek Gods live among us in a modern fantasy world. The game follows Grace, who is armed with the power of a Muse and is racing against the clock to prove her innocence in her predecessor's untimely end.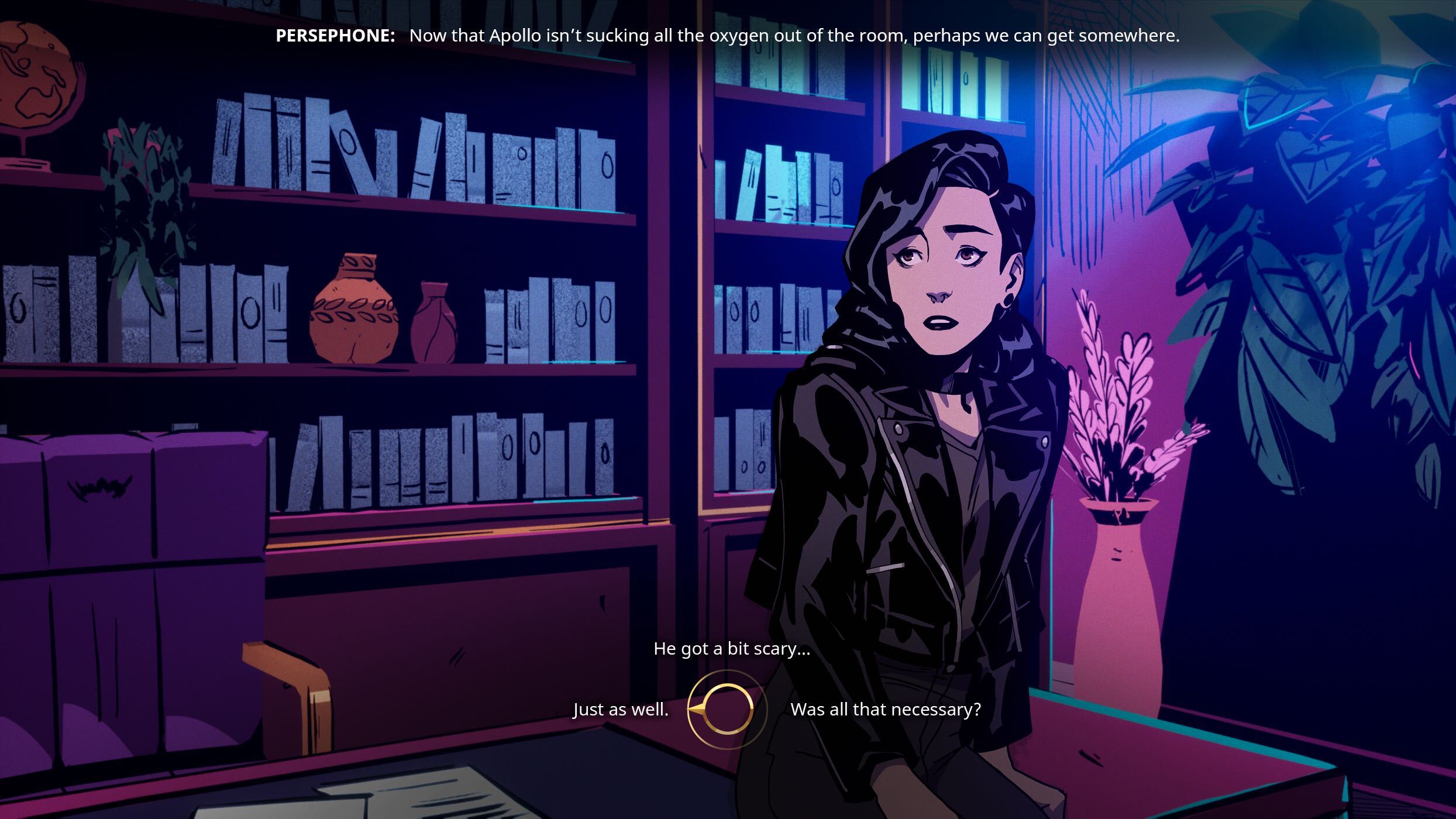 Stray Gods: The Roleplaying Musical.
Together, Alissa, Chantel and Karly are working across the development of the game, from expanding the general lore and backstory of the Stray Gods universe, to bug fixes and controller support, and ensuring timelines are being met to support the production of a premium quality title.
Supported through VicScreen's Specialist Placement program, these opportunities are just one example of VicScreen Skills Development initiatives that fast-track careers and grow the local talent pool.
As the state's creative and economic development screen agency, VicScreen has backed Victoria's digital games sector for nearly thirty years. VicScreen's Victorian Production Fund, Victorian Screen Incentive and the Originate Games program back local companies and creatives to develop premium content on a global stage, solidifying Victoria's position as the nation's epicentre for digital games.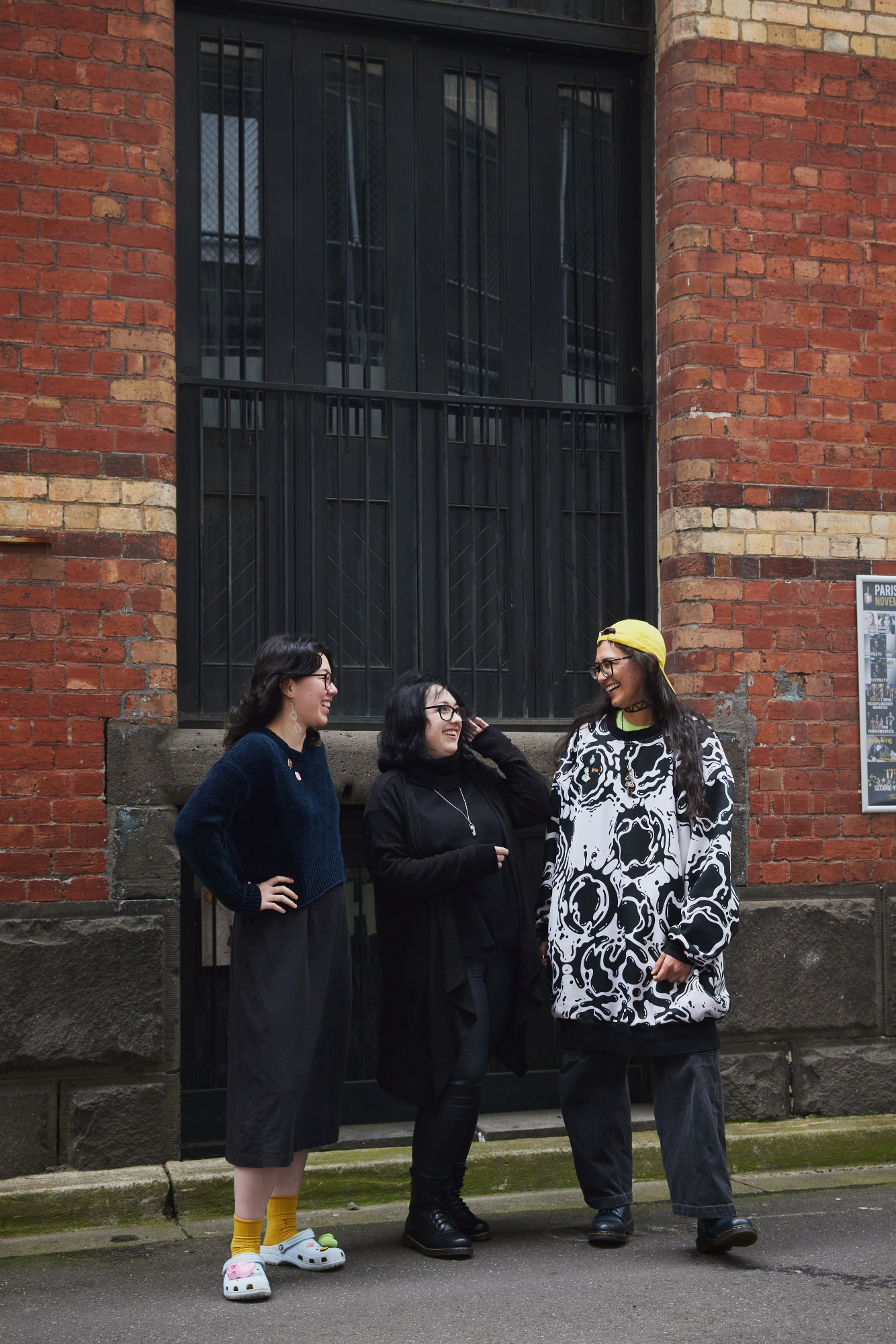 Junior Narrative Designer, Karly Taylor encouraged people to check out the skills and placement opportunities available at VicScreen, "This placement has given me the ability to begin working in an industry that I previously believed would be impossible to get into. It's allowed me to accelerate a career in a field I can genuinely say I love."
CEO of VicScreen, Caroline Pitcher said, "Victoria is globally renowned as one of the best place in the world to create games, and VicScreen's programs are designed to support the local sector to continue to develop and grow. Our Skills Development programs provides valuable support the industry needs to ensure a skilled pipeline of local talent continues to climb up the ranks."
"We're proud to have supported these placements in partnership with Summerfall Studios, and I'm excited to follow Alissa, Karly and Chantel's careers in the rapidly growing digital games sector."
Summerfall Studios Co-Founder and Managing Director, Liam Esler said, "Having the opportunity to support emerging talent right here in Melbourne is so important to us as we build our studio and team with a view to the future. Without VicScreen, Summerfall Studios wouldn't exist, and the Skills Development program affords amazing opportunities for us to train the next generation of leaders."
Stray Gods: The Roleplaying Musical is also supported by VicScreen's Victorian Production Fund.
To apply or find out more about VicScreen's Skills and Development opportunities visit: vicscreen.vic.gov.au/funding/skills-development.