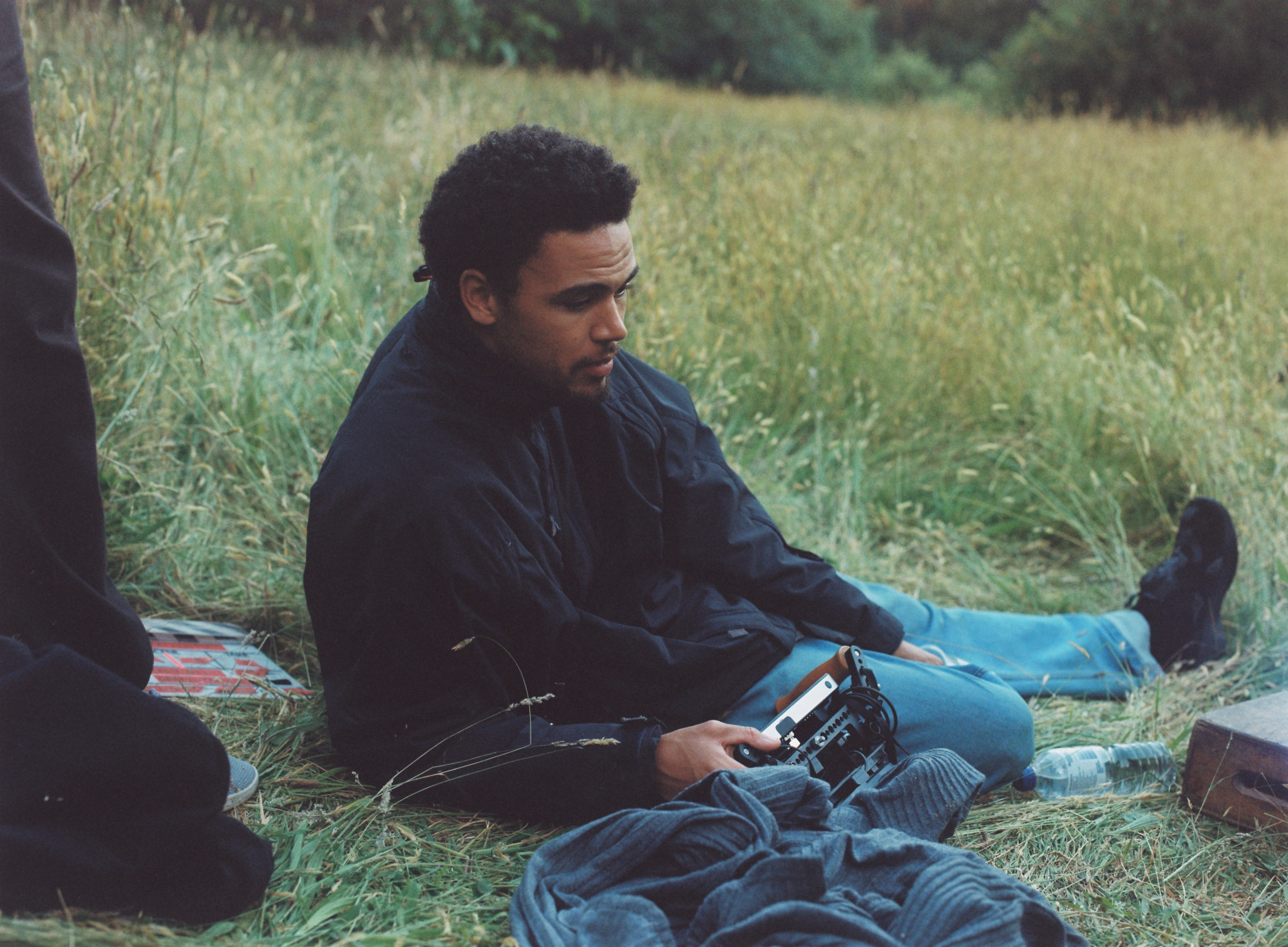 Kalu Oji shooting The Moon and Me.
Kalu Oji has been quiet on social media, but that doesn't mean he hasn't been busy. Since the 2018 release of internationally acclaimed short film Blackwood, he's been tinkering away at his craft, going all-in with his love for filmmaking, writing, and art.
Recently, his online journal CRASHING, BURNING n LEARNING has been filled with experimentation. From soft-spoken video essays on black film to archival notes and tri-continental collaborations, there's an iterative flair to Kalu's work that is technical, flexible, and self-reflective. The Moon and Me, his most recent short-film, maintains this momentum—unsurprising, given it explores the themes he studies best: family, self-love, and empowerment.
Now, just one year after applying for VicScreen's project development program Originate, Kalu is a top four finalist, working diligently on his debut film, Pasa Faho.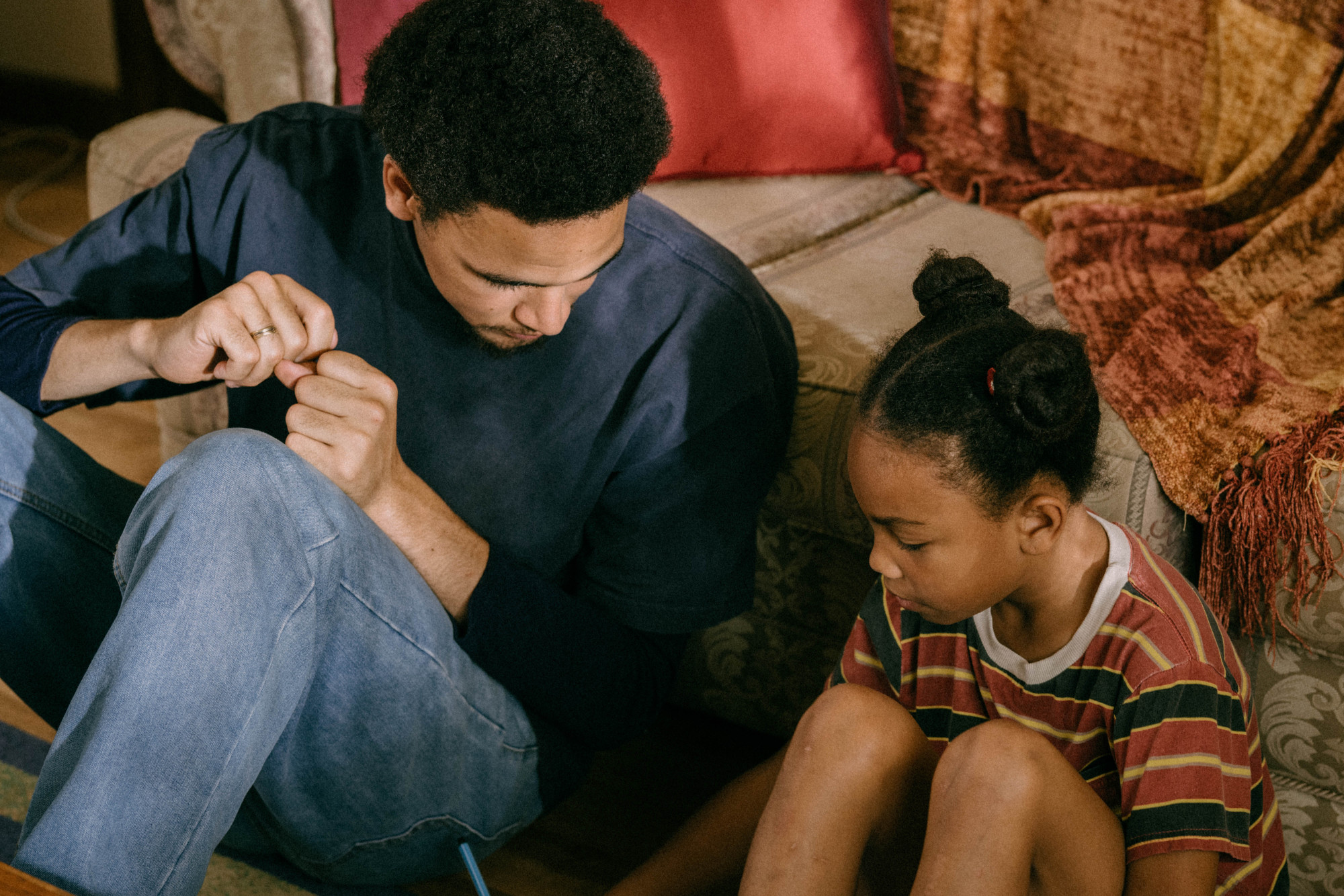 Kalu Oji directing The Moon and Me.
Titled from a play on words— "parts of a whole, parts-of-a-whole, Pasa Faho," Kalu says with a grin—the film at a glance observes a father and son as they learn more about each other, set against the backdrop of familial and financial uncertainty. "Generally, it's about fragmented family and identity," he says. "Thematically, it's about these identities, family structures, and how one finds their place within a community."
In Kalu's own words, Pasa Faho takes place nearly two years since struggling shoe shop owner, Azubuike, has spent a summer holiday with his now 10-year-old son, Obinna. But as the two attempt to reconnect, Azubuike receives news that his store is to be sold to developers—making the task of guiding Obinna into manhood seem unfathomable in the midst of his own economic downfall.
"Pasa Faho comes from a place of me wanting to ask questions," explains Kalu. "I've been drafting this for a while and I would be dancing around the bush if I said it wasn't based off my own experiences in some ways, though it is definitely a work of fiction."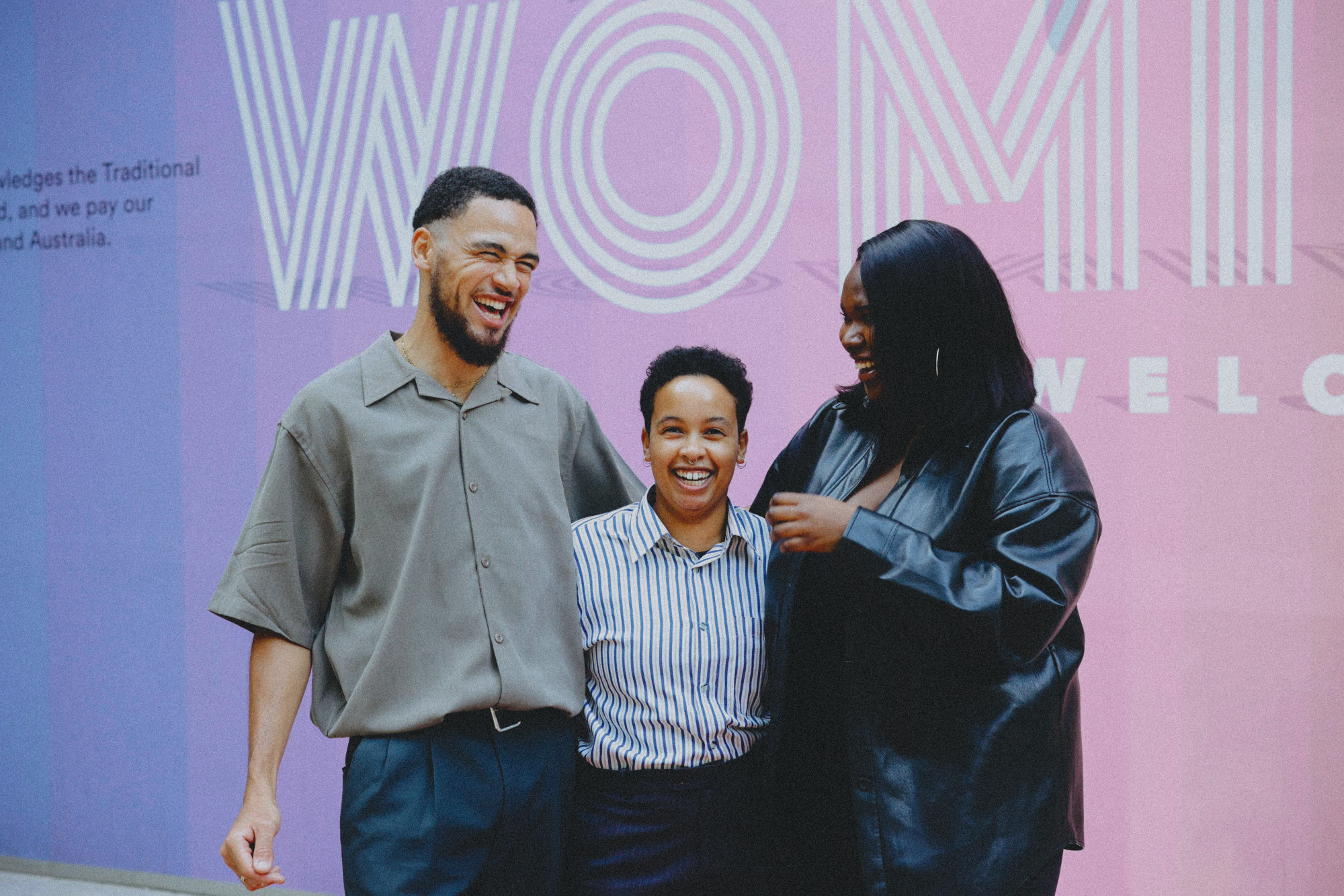 Kalu Oji with collaborators Mimo Mukii and Ivy Mutuku.
Born in Adelaide, Kalu grew up all over, moving between Sydney, Newcastle, and Melbourne before graduating from the Victorian College of the Arts in 2018. As a 25-year-old of Igbo-Australian decent, Kalu is part of the new generation of emerging Australian filmmakers taking risks, sharing stories that bring deeply personal visions to life. In Paso Faho specifically, Kalu explores what it means to be an Igbo man today.
"It's about father-son dynamics, especially in a cross-cultural context. It explores community. It looks at religion," he notes. "As I get older as well—stepping into my own quote-unquote manhood, in a way—I straddle these two cultures, looking at what aspects I want to take on from each."
What sets Pasa Faho apart from Kalu's previous works is his involvement in Originate. Fanning the flame of self-motivation, the sessions and routine have afforded him the structure to hyperfocus on what matters most. "If I look back a year ago to where I was with my knowledge of scriptwriting and the process, my growth has been exponential," he reflects. "Originate has been so beneficial, and, to make relationships on top of that, it's been a really special process."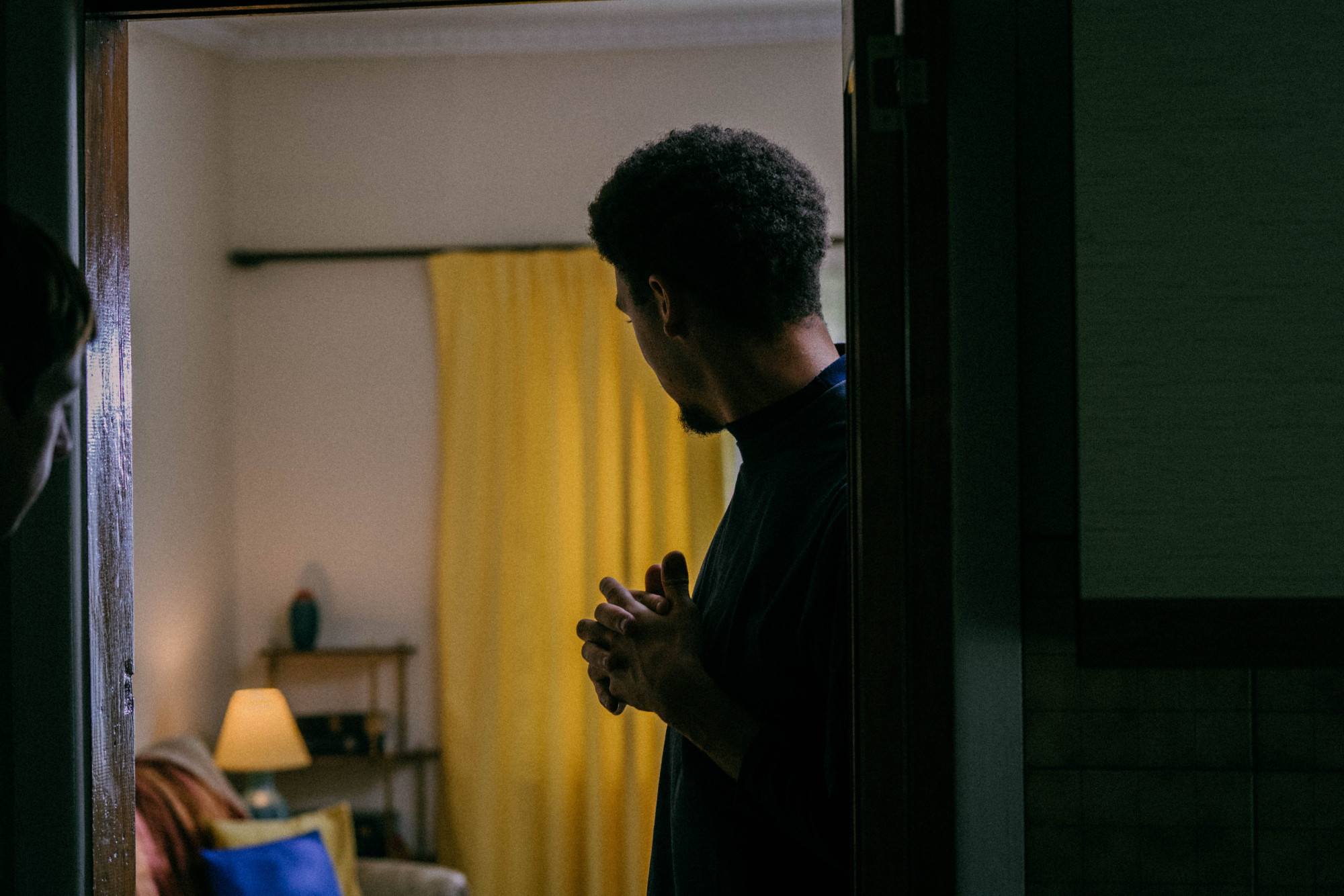 Kalu Oji directing The Moon and Me.
Speaking honestly, Kalu admits Originate surprised him in more ways than one. "To be honest, [the program] flipped a lot of my expectations, especially in terms of creative control. VicScreen have been very hands-off but supportive, which is cool. They are very much like this is your vision, we want to see it's supported. And all the feedback I have received has made the film better."
On offering advice for future participants, Kalu has one key takeaway. "Ask and reach out, especially if you are looking for grant funding, and know your concept and do it really well. With creative work in general, we can hold onto things—but don't be self-conscious, lean into your friends, seek feedback, and give yourself time to submit. That shit matters."
This interview is part of the profile series for Originate 2022, where we will be speaking to all finalists. Find out more about Originate and VicScreen's funding for development here.
All images supplied.