Melbourne's favourite family saga, Love Me, is back for a second season and streaming all six episodes on Binge. VicScreen sat down with Series Director Bonnie Moir to learn about the next instalment of this wickedly tantalizing intergenerational drama.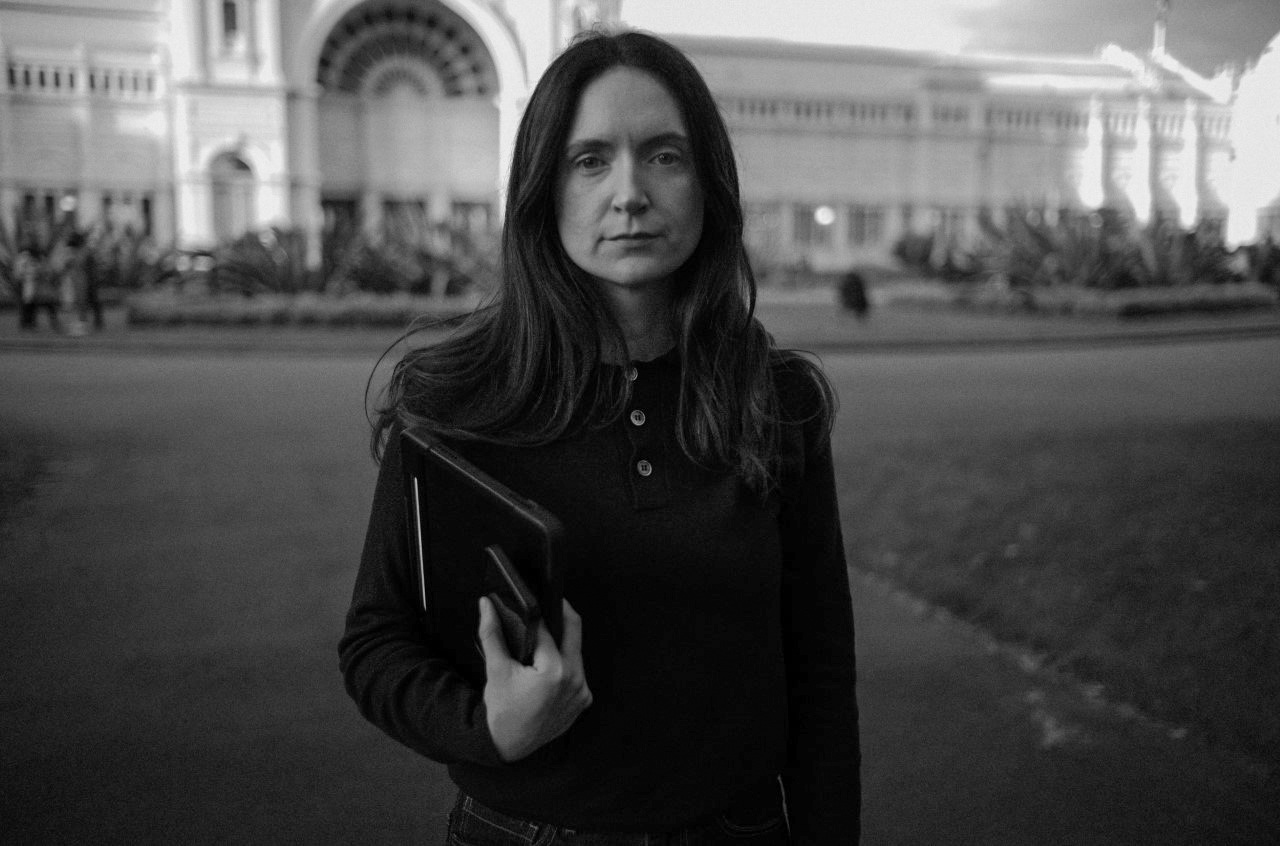 Series Director Bonnie Moir. Photo by Ed Goldner

Love Me features a star-studded cast with some of Australia's biggest names of stage and screen – Hugo Weaving (as Glenn) and Heather Mitchell (as Anita); alongside stars, Bob Morley (as Peter), Bojana Novakovic (as Clara), and William Lodder (as Aaron). It's a very talented cast, Bonnie reflects. And a stellar group of actors to direct.

"The chaos, the pain and turmoil, the laughter and abandon; the way each character balances their lives, assuming they have some semblance of control…I loved watching these characters navigate these curveballs," Bonnie says. "I think that's what sets this show apart: its delicate handling of the human condition."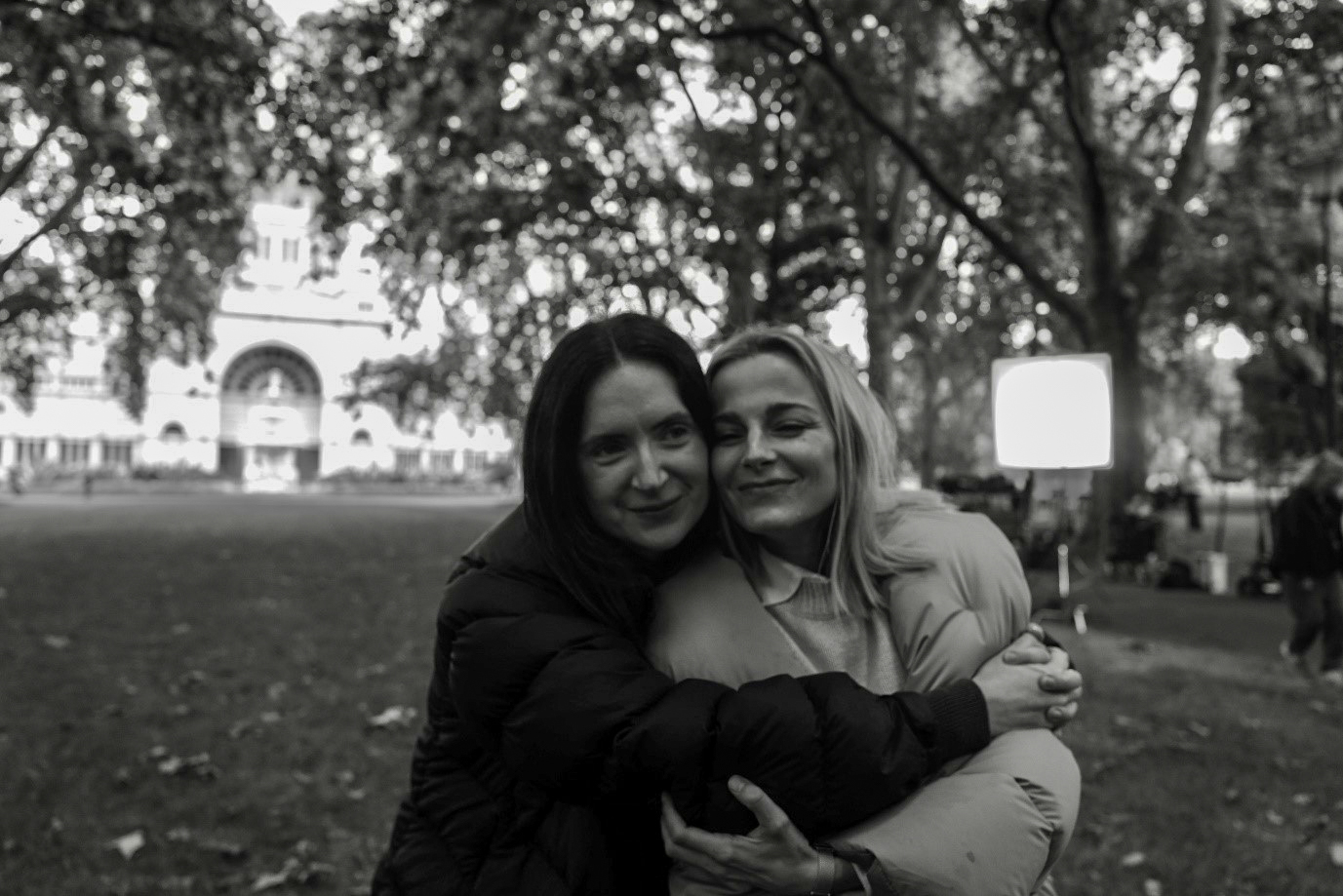 Bonnie Moir and Bojana Novakovic on the set of Love Me S2. Photo by William Lodder
Stepping up
Landing the role of Series Director for Season Two came as a brilliant surprise for Bonnie. Having grown up in a family of actors (Bonnie's Mum was on the long-running police drama Blue Heelers, and her Dad starred in the seaside children's classic Round the Twist) Bonnie was no stranger to life on set. "It was a lot more fun for me than school," she remembers. After a brief moment studying acting herself, she decided early on that holding a camera and driving the direction was a lot more invigorating. The reality of helming a series on her own still felt surreal though. "Who let this happen?" she jokes, although more than a decade of persistence working as an assistant and Second Unit Director to the likes of Garth Davis (Lion, Mary Magdalene, FOE) and Glendyn Ivin (The Cry, Penguin Bloom) meant Bonnie was more than ready to step up.

"There are always nerves associated with doing something you haven't done before, especially coming onto such a well-loved show," she reflects. Having grown up with actors I was taught that nerves are important – you should be worried if you're not nervous! The nerves indicate you're challenging yourself, solving something meaningful and stepping up. It's uncomfortable but necessary, I think."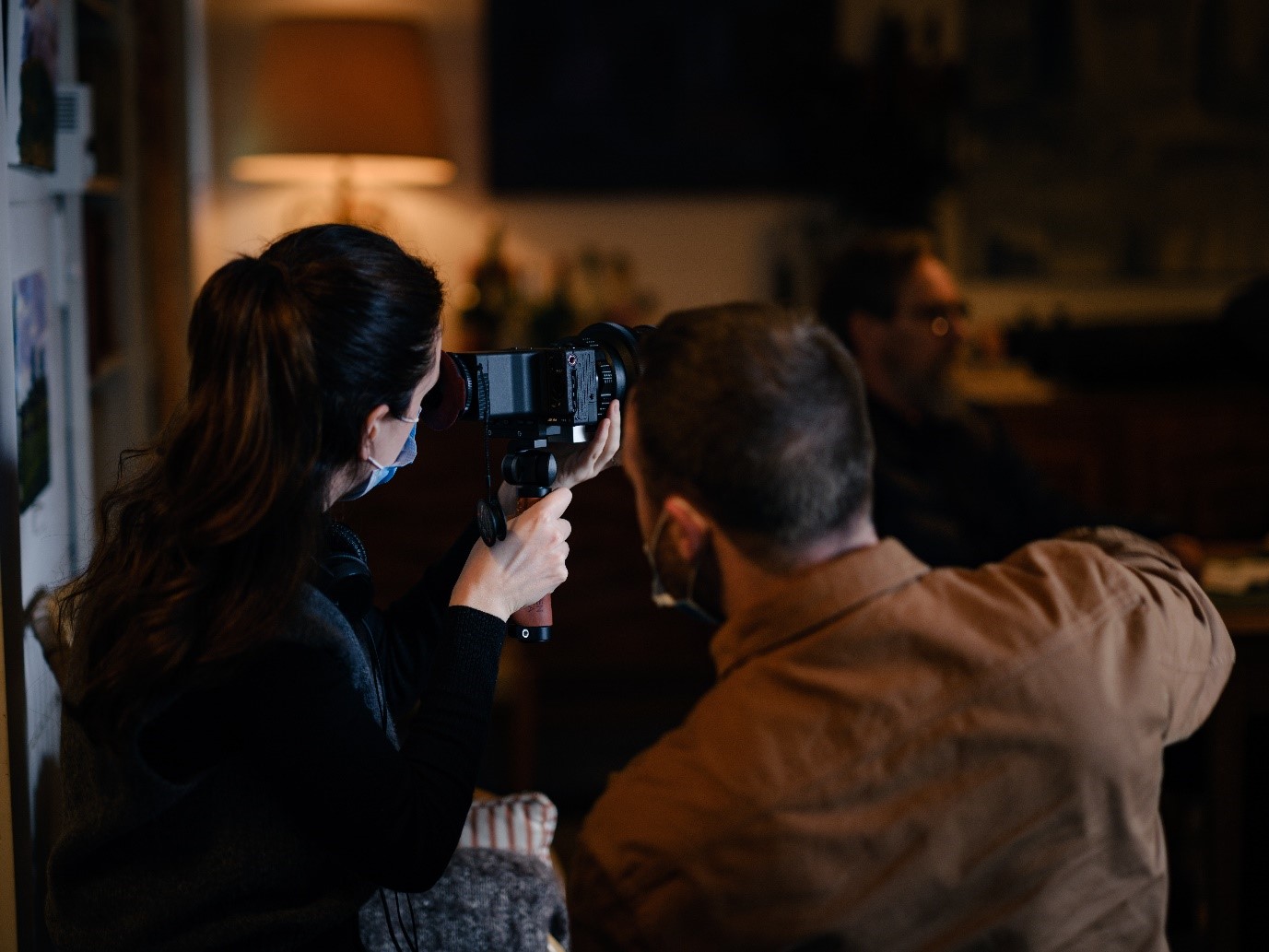 Bonnie Moir shooting Love Me S2. Photo by Jane Zhang
What to expect in Season Two
The show picks up nine months from where it left off in the first season. The heady euphoria of new love has settled down, and we're wading in the complicated waters of 'deep intimacy' in relationship-land. "If Season One was about our characters finding love, Season Two is all about digging into these new-found relationships and revealing our deepest vulnerabilities in the process," Bonnie explains. "Season Two asks us: how far will we go in the name of love? What are we willing to compromise? And how do we show up for those we love, while staying true to ourselves?"

The best moments of the series are when we see the characters give into the chaos, or break with the ideas they have about themselves, Bonnie elaborates. For instance, in Season One, Glenn plunging into the pool at midnight with Anita, or Clara giving into the vulnerability she so carefully keeps hidden. "I particularly love the way this show tackles grief and love: nothing is linear, or final. The saddest of moments can elicit a moment of pure comedic joy; surprising us at every turn, just like life."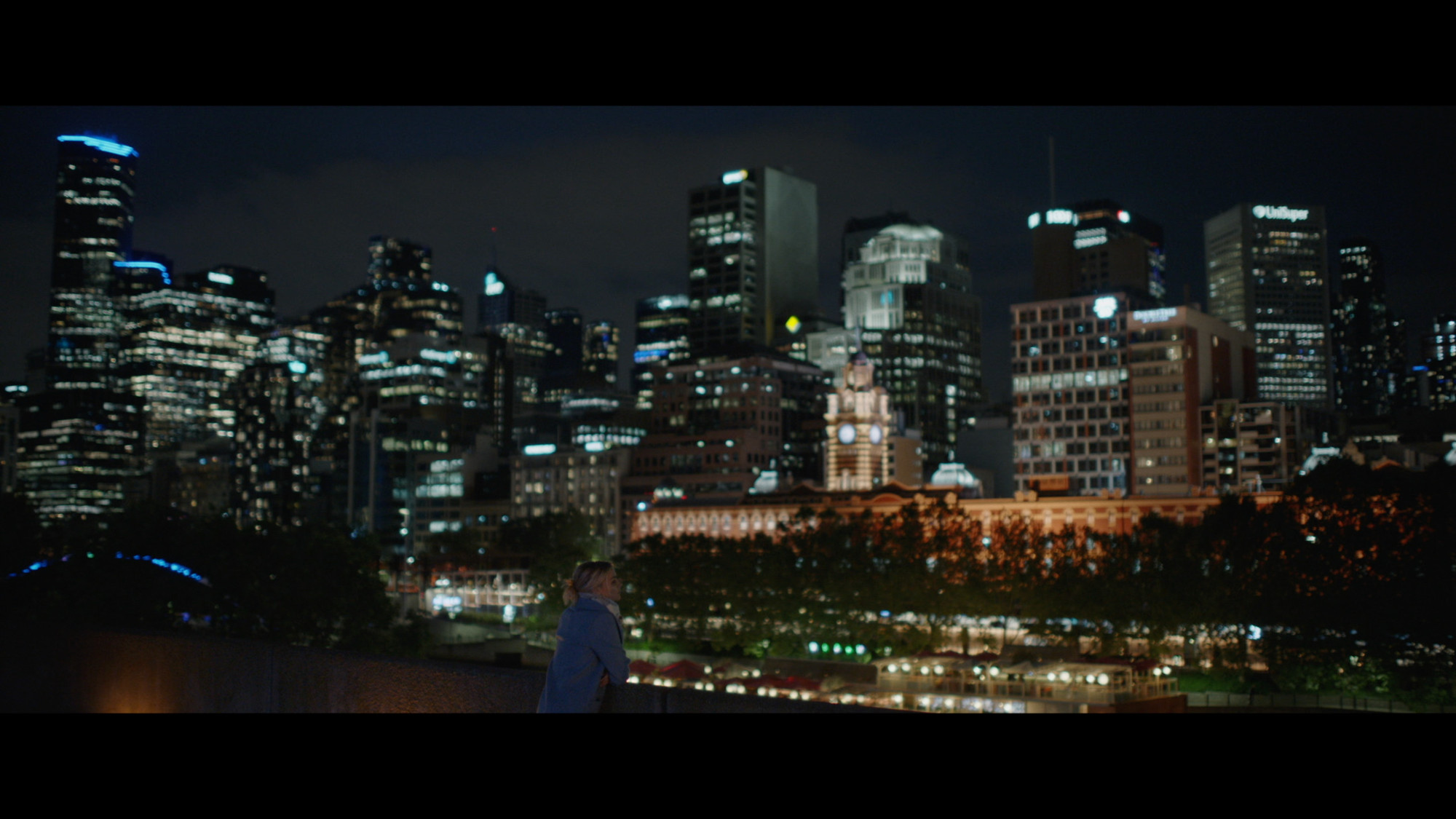 Bojana Novakovic playing Clara in Love Me S2
An evolving series and craft
Stepping into the revered shoes of her predecessor, director Emma Freeman, Bonnie felt motivated to pick up the series (with its loyal following and well-bonded cast) and run with it. Whilst still adding her own take. "It was important for us to honour Season One while also diving into Season Two and finding our own connection to the material."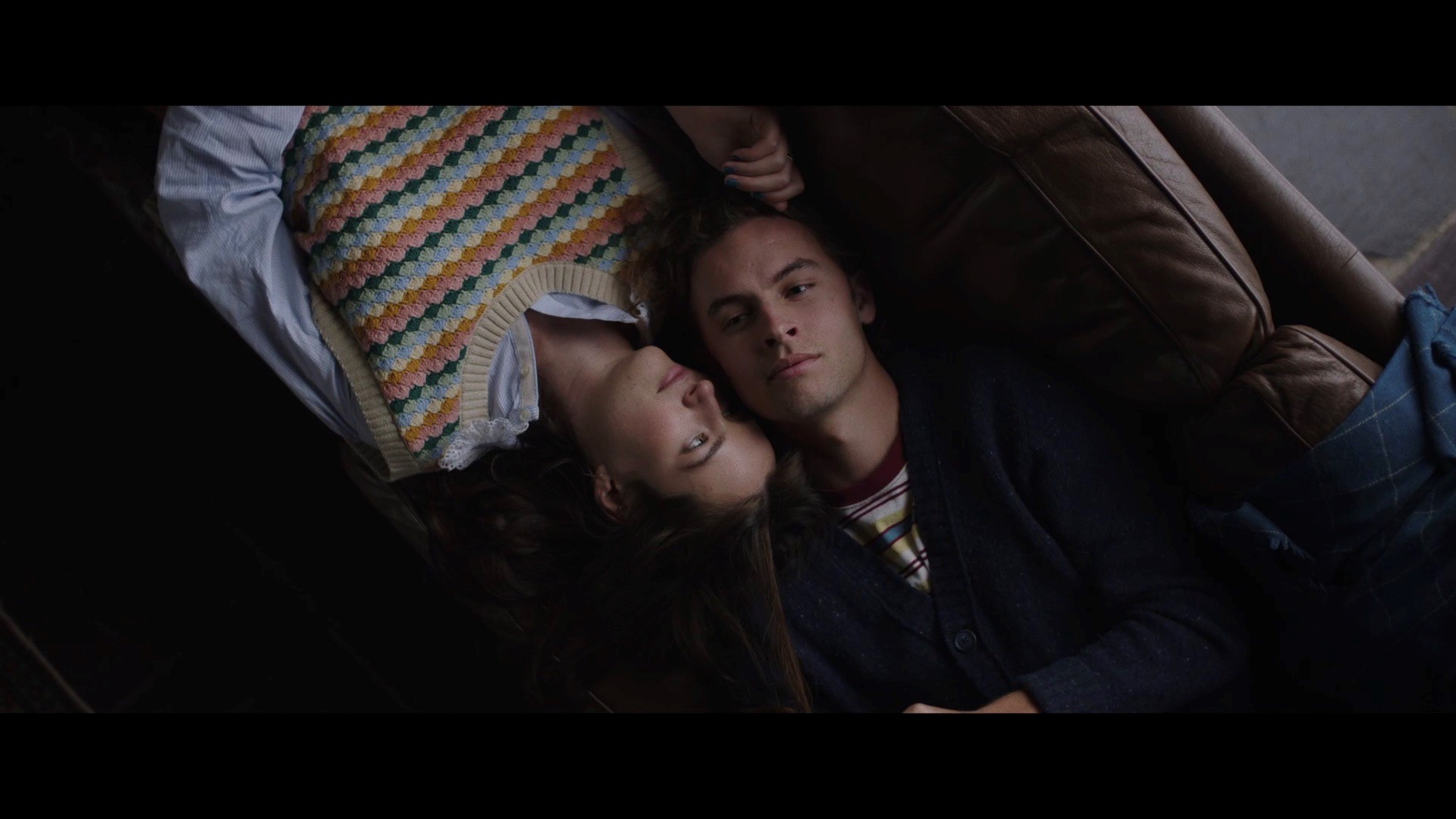 William Lodder and Mitzi Ruhlmann on set
"Love Me is a show that trusts its audience," Bonnie continues. "Nothing feels expositional and it's such a thrill to witness the way it dances between romantic tension, comedic drama and tragedy. There are moments in Season Two where life takes over and brings about sudden surprises and roadblocks. And it's this that speaks most eloquently about who we are: creatures desperate for love and connection, trying to make sense of our lives."

"I watched Season One when it came out and I was really excited by the incredible cast. I felt a real potential for the type of shows we could be creating here."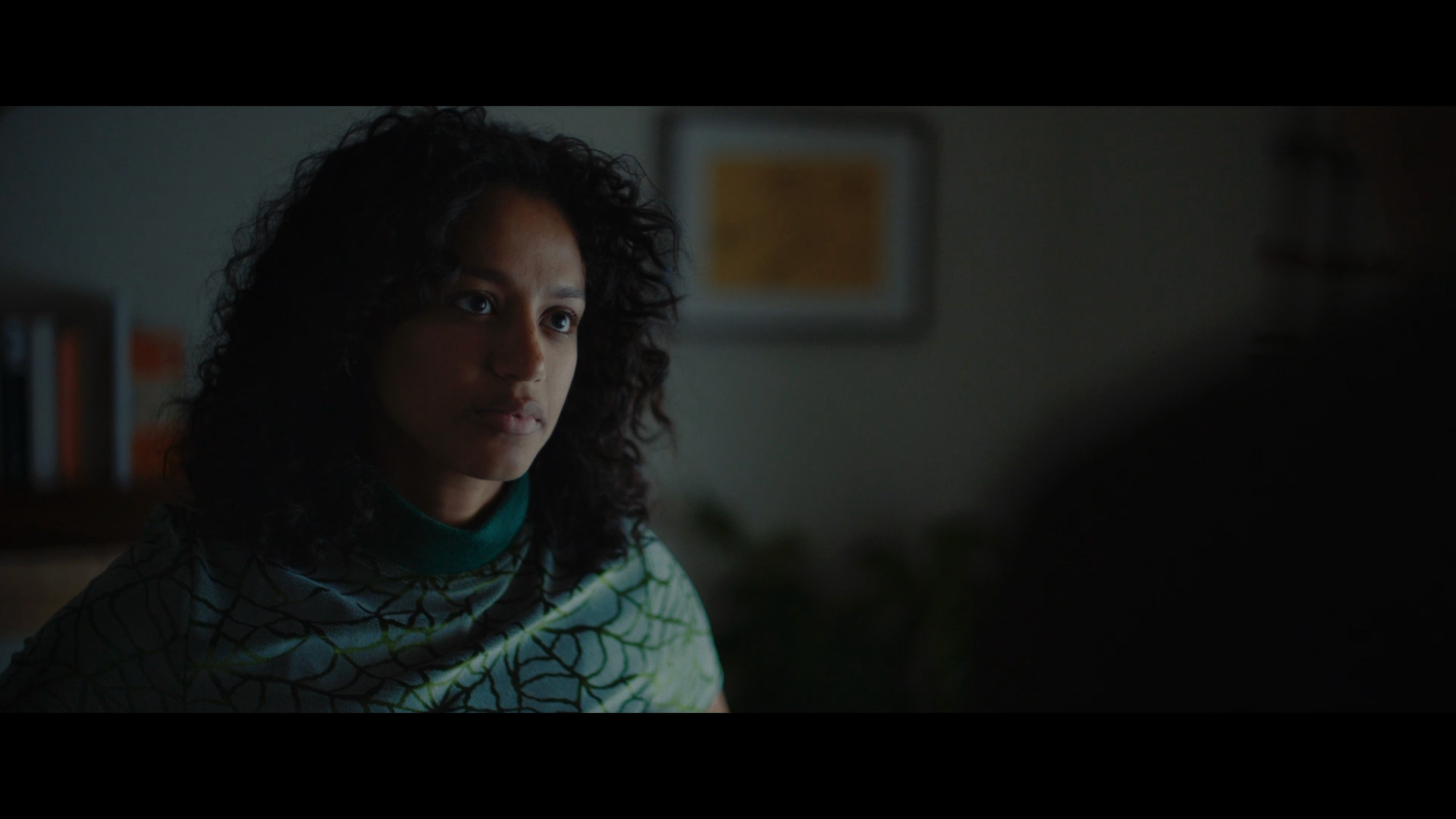 Shalom Brune-Franklin in Love Me S2
No age limits for love
Adapted from the Swedish series Älska mig into a uniquely Melbourne-production, Love Me has an angle for every viewer. That doesn't mean you should watch it with your extended family though. In fact, some of the saucier scenes might make for awkward multigenerational viewing. But why is that? Why is watching sex scenes of 60-somethings considered risqué? The expiration date – or use-by age – for on-screen romance is changing. And it's about time. Storylines like Glenn and Anita's was one of the stories Bonnie found freshest. They also better reflect our contemporary world.
"Seeing characters in their 60's, who have been married and had families before, find love and romance is inspiring…it's not so much about seeing the intimacy," Bonnie clarifies, "I think for me, it was about seeing the potential. Performed so beautifully by Hugo and Heather. I was so swept up in that relationship…because it takes their love and desire seriously. To me, this is the essence of the show: that no feeling is final, that love is vital, and that you can move on and rebuild and grow, no matter who you are, or what stage of life you're at."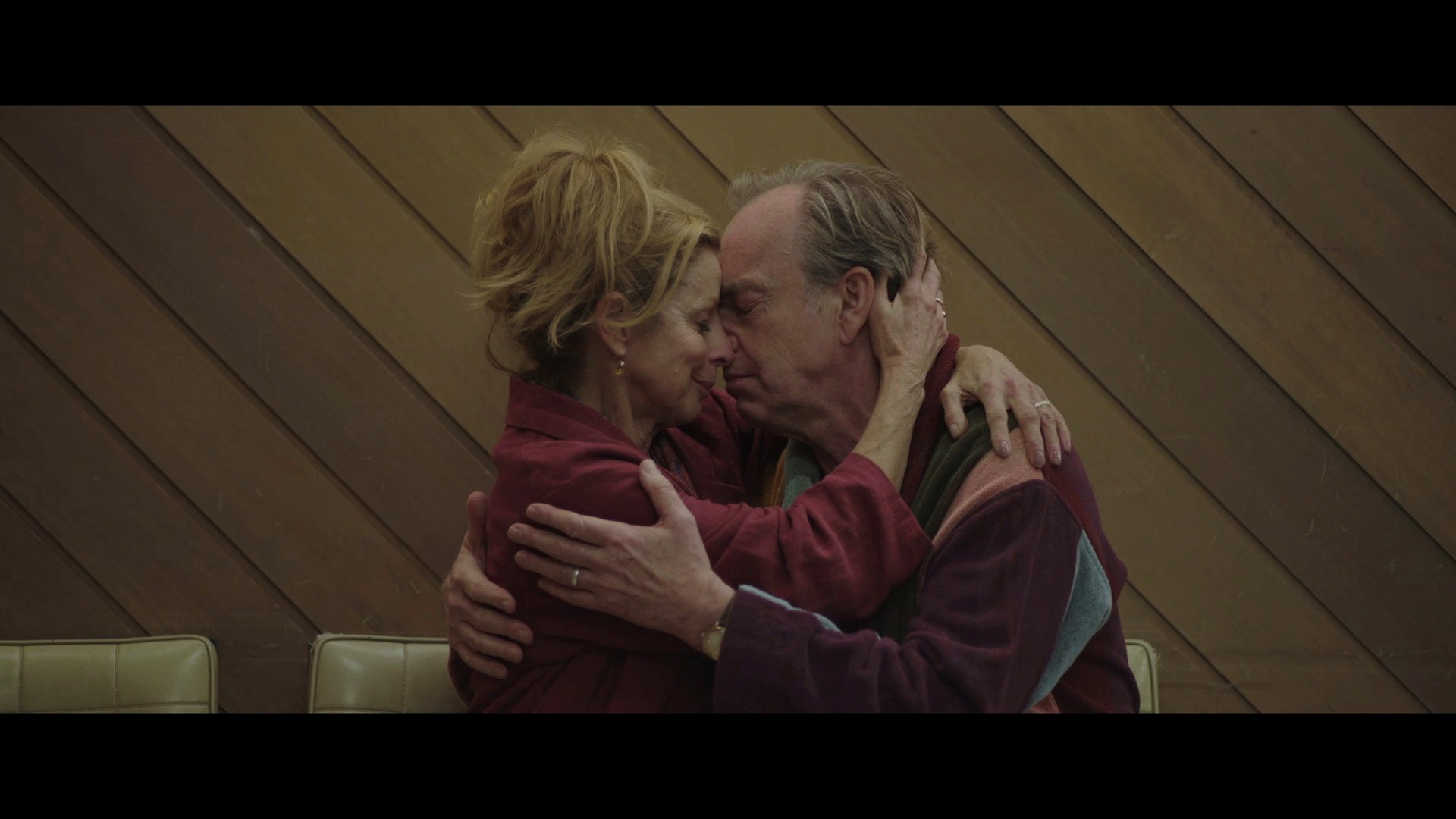 Hugo Weaving and Heather Mitchell on the set of Love Me S2
Melbourne shining
Capturing Melbourne in Season Two was a challenge in reinvention. "It's always a unique experience shooting in your own city, I've spent more time scouting interstate or overseas" Bonnie says. "One of the many things that struck me about Season One was the way in which Melbourne was captured. I didn't feel as though I'd seen the city in that way before – the city felt international and a beautifully integrated part of the story." Like Melbourne itself was a central character.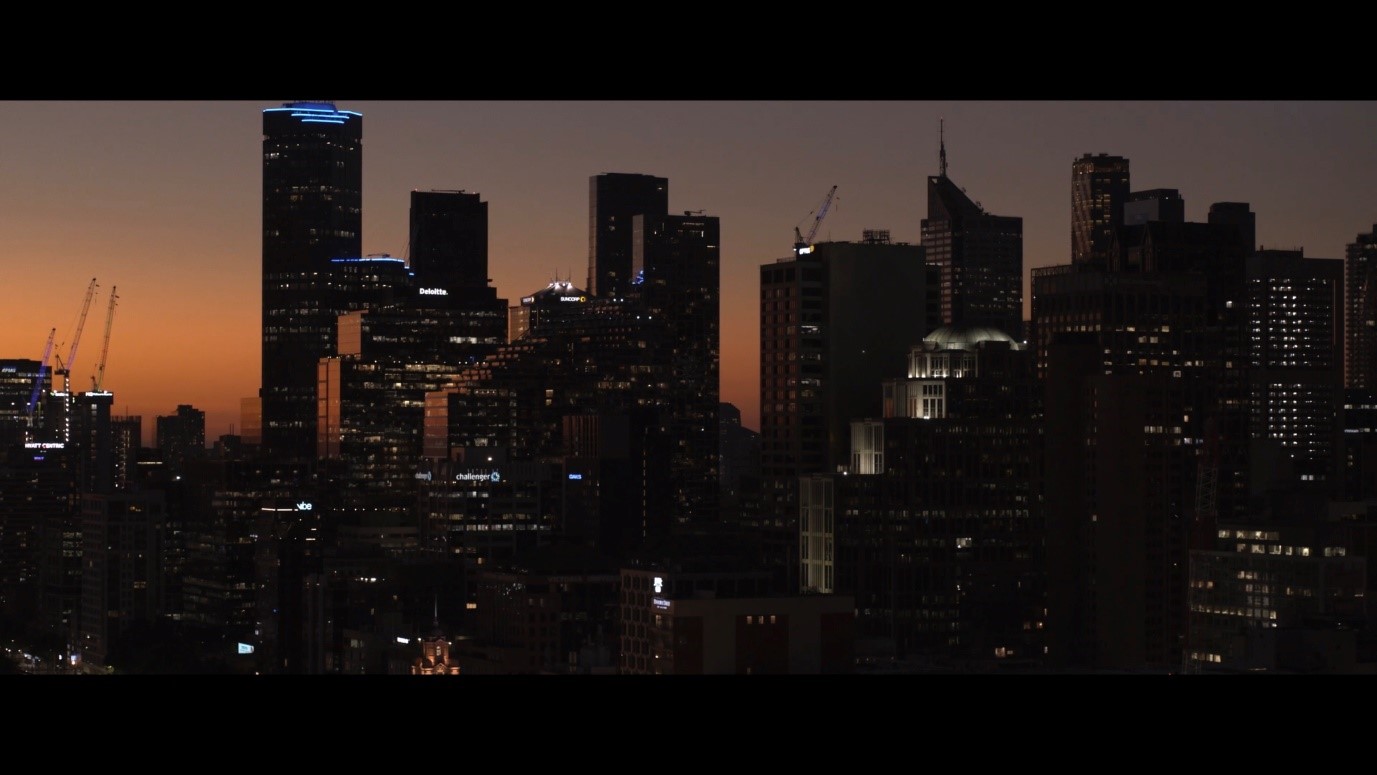 A still from Love Me S2 of Melbourne's city skyline
"It was a really great exercise scouting such a familiar city. I loved the chance to explore it alongside our amazing producers, Nicole O'Donoghue and Hamish Lewis, Production Designer Marni Kornhauser and powerhouse DOP, Ed Goldner. All incredible film makers. I'm not sure what I would have done without them."
Season Two also features a seaside jaunt to Sorrento, which came as the perfect reprieve for a cast and crew who'd been shooting long days and nights in metropolitan Melbourne. Bonnie isn't in the business of sharing spoilers, but there may be a particularly amusing scene at Sorrento's Continental Hotel involving a swimming pool, too much champagne and Aaron's stomach. You'll have to watch to find out.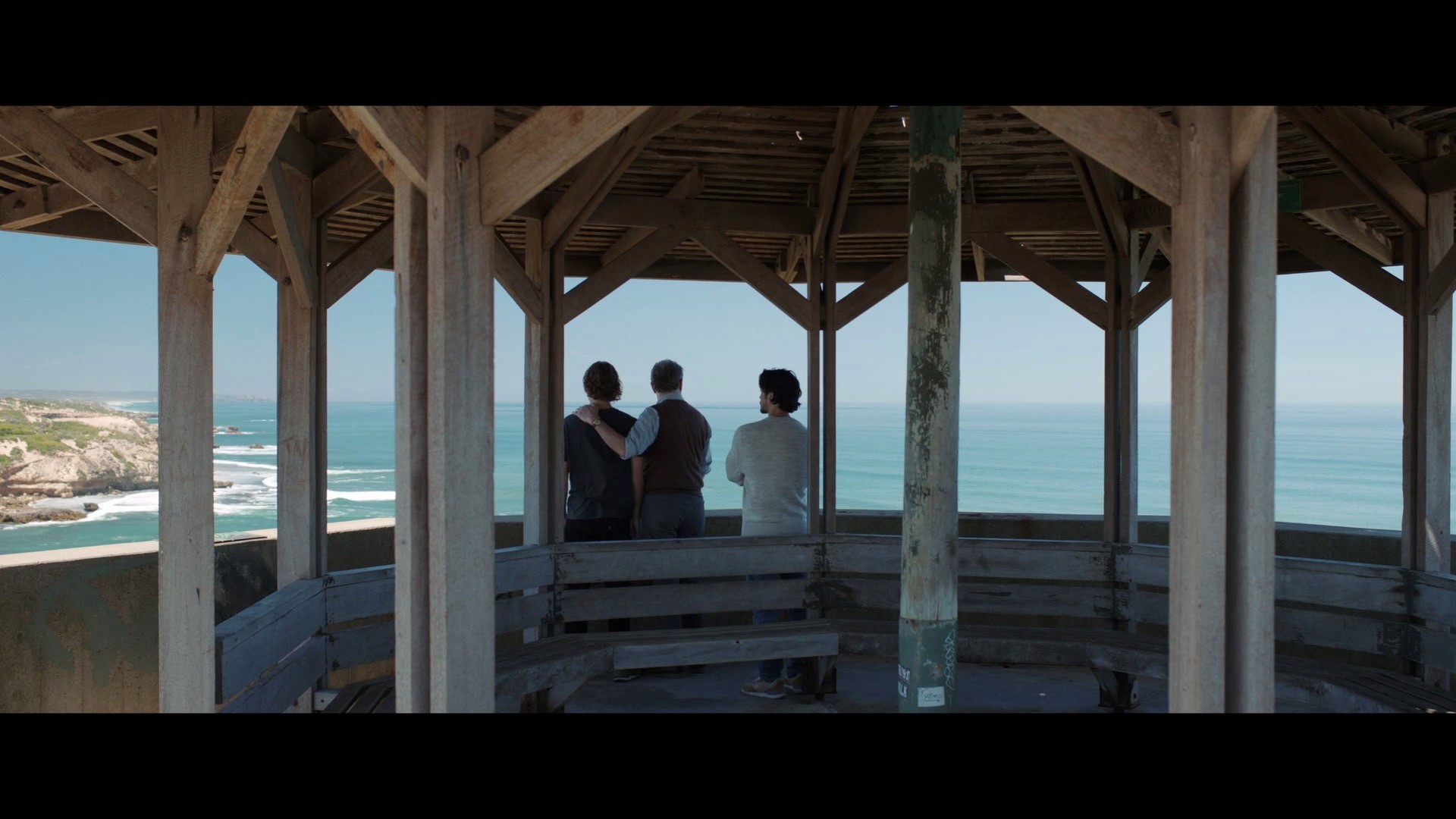 On location in Sorrento
The release of Love Me S2 signals a significant milestone in Bonnie's career – her first solo TV directing credit. It's taken a lot of hard work, with a few serious moments of doubt creeping in along the way. "I think that's actually where having mentors and a filmmaking community is so helpful because you're constantly surrounded by inspiration." Directors like Garth Davis and Glendyn Ivin have certainly helped steer the way. With Love Me S2's release, Bonnie's glad she stuck with it.