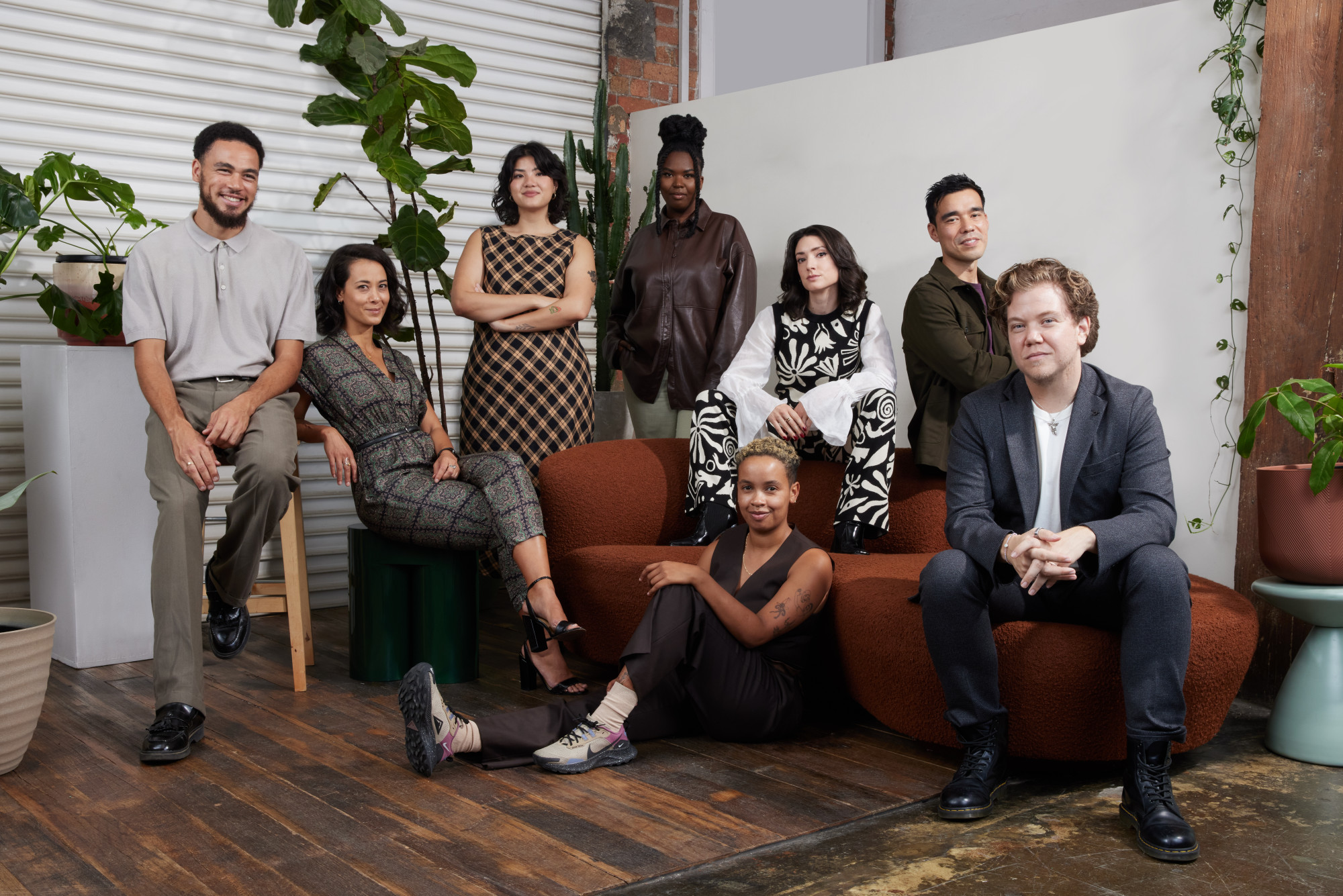 Originate Features Finalists. Left to right: Kalu Oji, Rosie Lourde, Hannah Ngo, Ivy Mutuku, Mimo Mukii, Katie Found, Adrian Chiarella and Harvey Zielinski. Photography: Sarah Chavdaroska
Four feature films from VicScreen's inaugural Originate Features initiative are set to be fully financed and greenlit through a $2.8 million investment, delivered in partnership with SBS, Arenamedia and Screen Australia.
Launched in 2021, Originate Features is designed to champion the work of emerging writers and directors who are from traditionally underrepresented backgrounds in the screen industry.
The multi-stage initiative has quickly become the largest of its kind in Australia, unearthing an exceptional and wide range of homegrown talent.
The development of each finalist's project has been supported from early concept, to now, as they prepare to head into production and compete in the global marketplace.
The four successful teams and their projects are: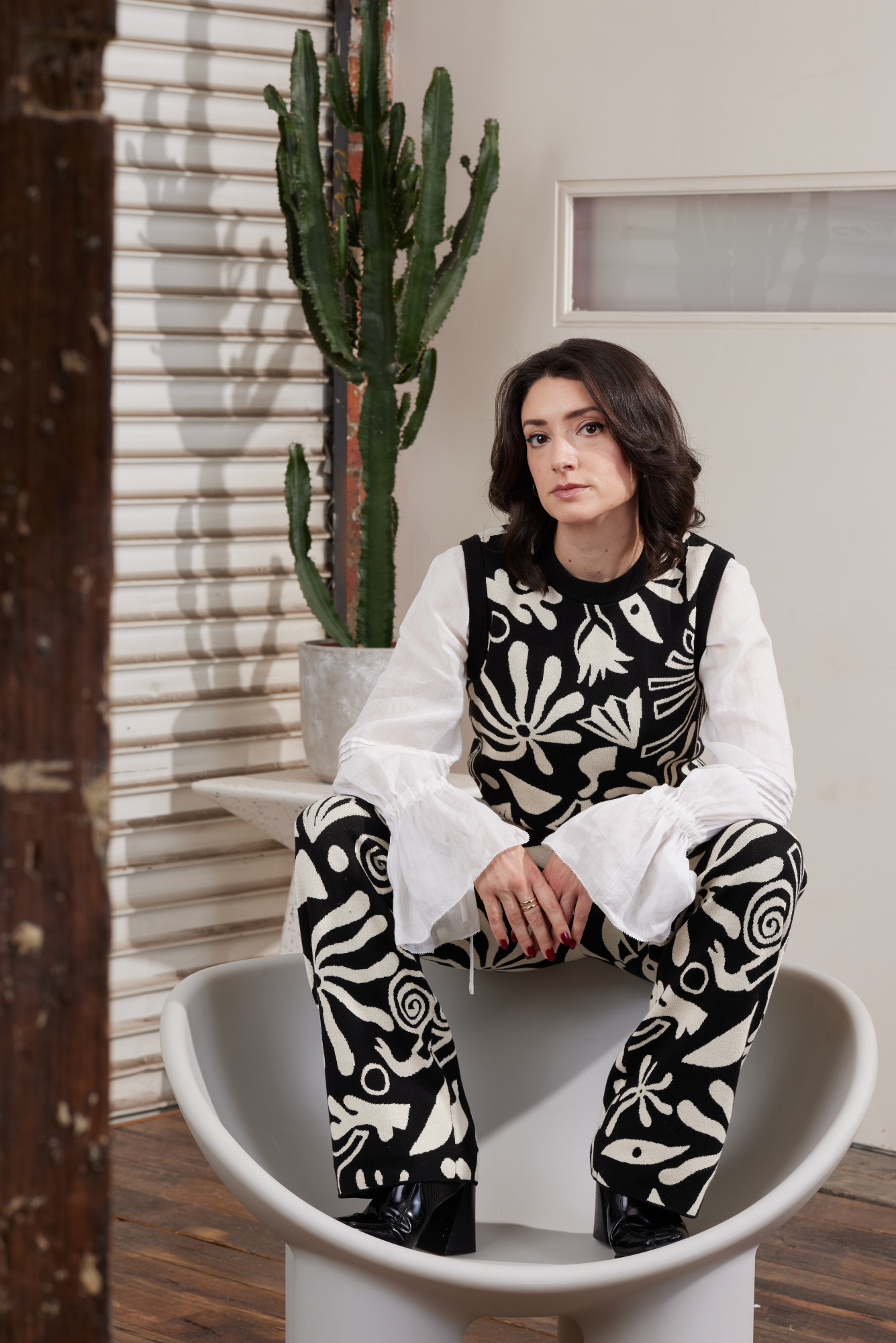 Katie Found, not pictured: Markella Kavenagh. Photography: Sarah Chavdaroska
Into the Blue by Writer/Director, Katie Found and Writer, Markella Kavenagh.
Synopsis: Destined for the nursing home after a dementia diagnosis, 80-year-old Iris enlists the help of her teenage granddaughter Poppy to help her fake her own death.
Director's Vision: How far would you go to care for someone you love? This is the question at the core of Into the Blue, a film dedicated to our grandparents and anyone experiencing the kind of helplessness and powerlessness that accompanies a dementia diagnosis. It is a gentle and tender exploration of grief, especially what it feels like to grieve someone who is physically alive. We want to offer a cathartic experience to our audience; a space in which to feel heard, seen and held.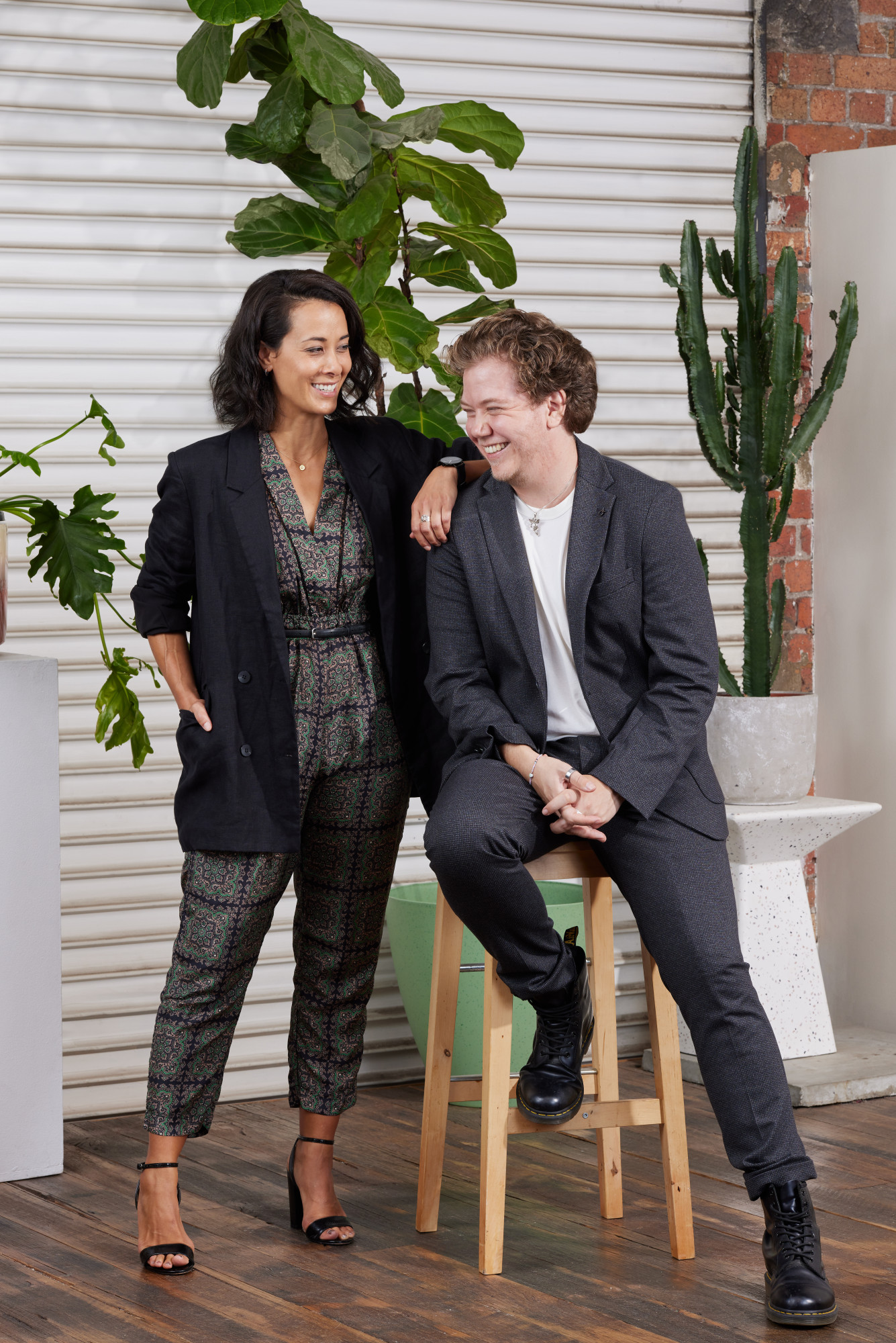 Left to Right: Rosie Lourde and Harvey Zielinski. Photography: Sarah Chavdaroska
Sweet Milk Lake by Writer/Director, Harvey Zielinski and Producer, Rosie Lourde.
Synopsis: A softly spoken trans man who, after being mistaken for his alpha, cis twin brother by his estranged and dying dad, relishes the opportunity to be "one of the boys."
Director's Vision: Sweet Milk Lake is a lot about the struggle for TGD people to be seen correctly; expansively. It's about how suffocating and exhausting being trans can be, and the sometimes desire to escape it. It speaks directly to my own feelings of being othered and uncomfortably defined, my very first, startling experiences of male privilege, and my journey towards self-definition, or perhaps more accurately and hopefully: self-expansion. I am excited to be firmly centring a trans man in Sweet Milk Lake, offering complex representation of that identity beyond trope, tragedy or heroism.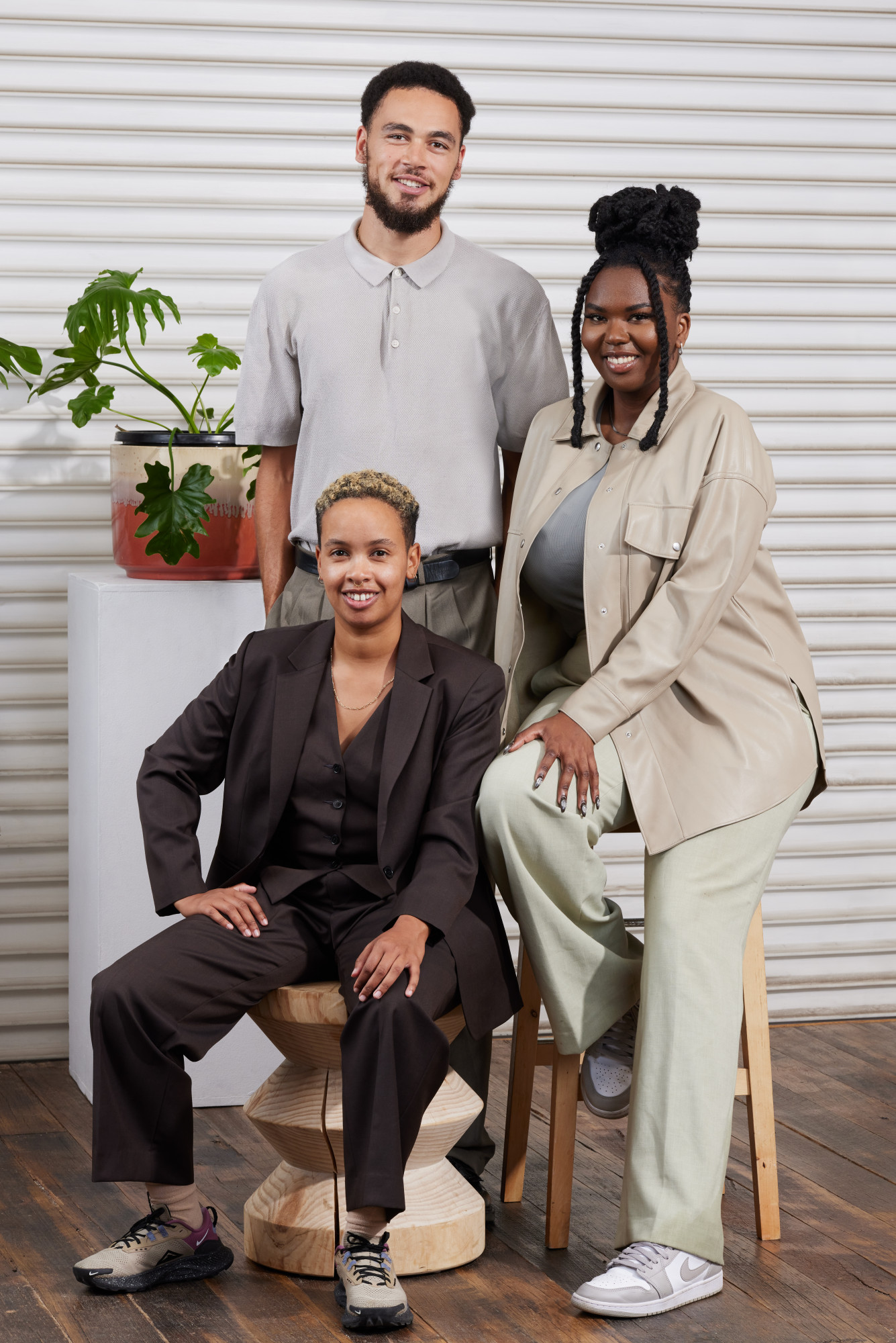 Left to right: Mimo Mukii, Kalu Oji and Ivy Mutuku. Photography Sarah Chavdaroska
Pasa Faho by Writer/Director, Kalu Oji and Producers, Mimo Mukii and Ivy Mutuku.
Synopsis: Struggling shoe shop owner, Azubuike, attempts to reconnect with his 10-year-old son, Obinna.
Director's Vision: To make laugh, and to make cry. To ask questions, and to answer. Like an invitation to our extended family BBQ my hope is that the audience enjoys their time here and leaves the cinema feeling full.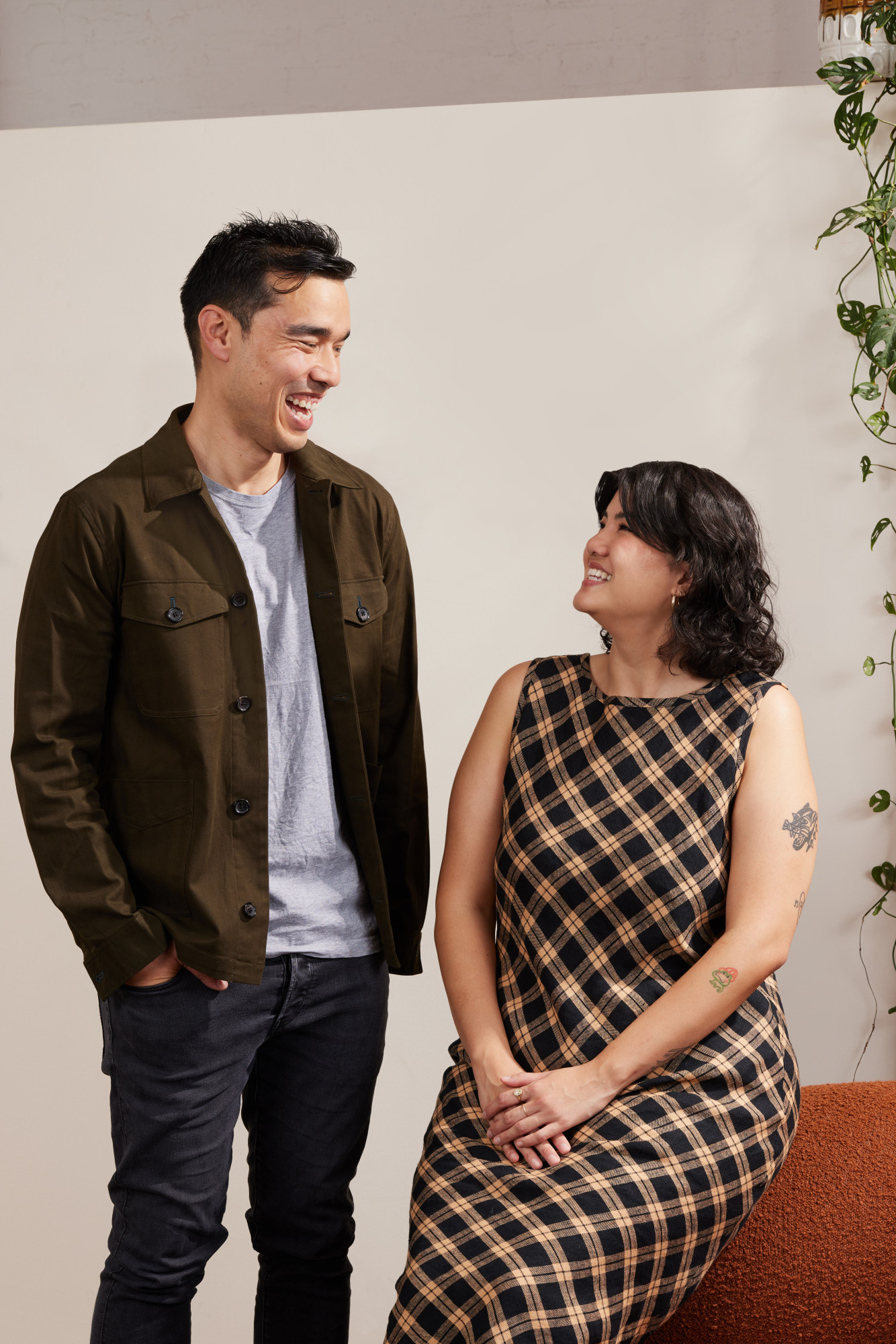 Left to right: Adrian Chiarella and Hannah Ngo. Photography: Sarah Chavdaroska
Leviticus by Writer/Director, Adrian Chiarella and Producer, Hannah Ngo:
Synopsis: Cursed by a supernatural being, two queer teenagers are forced to confront their desires.
Director's Vision: I've always been a big fan of the horror genre and know how moving the core emotion of fear can be in cinema. With Leviticus, I'm excited to work with a creative team to uncover a new dimension of the terrifying and primal parts of homophobia. We can't wait to breathe life into this sexy, scary, queer love story.
The investment will support two of the projects to head into production by June 2024, with the following two projects kickstarting production the following financial year.
Participants have been mentored throughout the process by powerhouse industry figures, including Arenamedia producers Robert Connolly (The Dry) and Liz Kearney (Blueback), Head of Scripted at SBS, Julie Eckersley and Commissioning Editors of SBS Scripted, Loani Arman and Donna Chang.
Minister for Creative Industries Steve Dimopoulous said, "Through VicScreen's targeted initiatives, we are providing a major career launchpad for new voices who will build their careers and help shape the future of the screen industry."
VicScreen CEO, Caroline Pitcher said, "Never before in Australia, have we seen a program champion bold new voices to this scale. This is a game changing program for our filmmakers, one that sets a new precedent of how we can support emerging Australian talent."
Robert Connolly, Founder and Director of Arenamedia said, "Arenamedia is excited to be working with SBS and the team at VicScreen on this exciting initiative to bring new and diverse creative voices to our screen, championing filmmaking teams with a bold and adventurous approach to cinema and unique stories to tell."
Head of SBS Scripted, Julie Eckersley said, "Congratulations to these incredible creative teams! The projects being developed through Originate epitomise contemporary Australian storytelling and showcase the tidal wave of emerging talent in our sector who have historically been under-represented in the stories told on our screens. SBS is thrilled to be involved in the meaningful opportunity this initiative provides as part of our commitment to elevating new voices and supporting sustainable pathways that will lead to a more inclusive future for our sector."
Screen Australia CEO, Graeme Mason said, "Screen Australia is incredibly proud to support the Originate Features program, which is generating a really important opportunity for these untapped filmmakers to share their unique stories on the world stage. We are proud to support the Australian talent discovered through this initiative – and we can't wait to see what this group will bring to our screens."
Following the success of Originate Features, the initiative is now focusing on television, with today marking the launch of Originate Series - a new talent and skills development escalator for Victorian writers looking to propel their careers in television.
Eight aspiring early-career to mid-career writers will be selected to undertake masterclasses and paid professional development opportunities, mentored by experienced TV series writers and producers.
Participants will also complete a world-class eight-month television writing program delivered by the University of California (UCLA) School of Theatre, Film and Television's Professional Programs.
Applications for Originate Series are now open to Victorian writers, with applications closing Tuesday 11 July. To apply or for more information, visit: vicscreen.vic.gov.au/funding/development/
Originate Features and Originate Series are part of VicScreen's suite of hothousing initiatives, which also includes Originate Factual and Originate Games. Collectively, all the Originate initiatives are amplifying new voices and ideas across screen.

Media Contact
Emma Mackenzie | VicScreen Senior Publicist
emma.mackenzie@vicscreen.vic.gov.au | 0413 919 094