Sonja Milovac's career in screen has evolved like many others working behind the camera; in a non-linear, multifaceted, and multilayered chain of events that led her to post-production.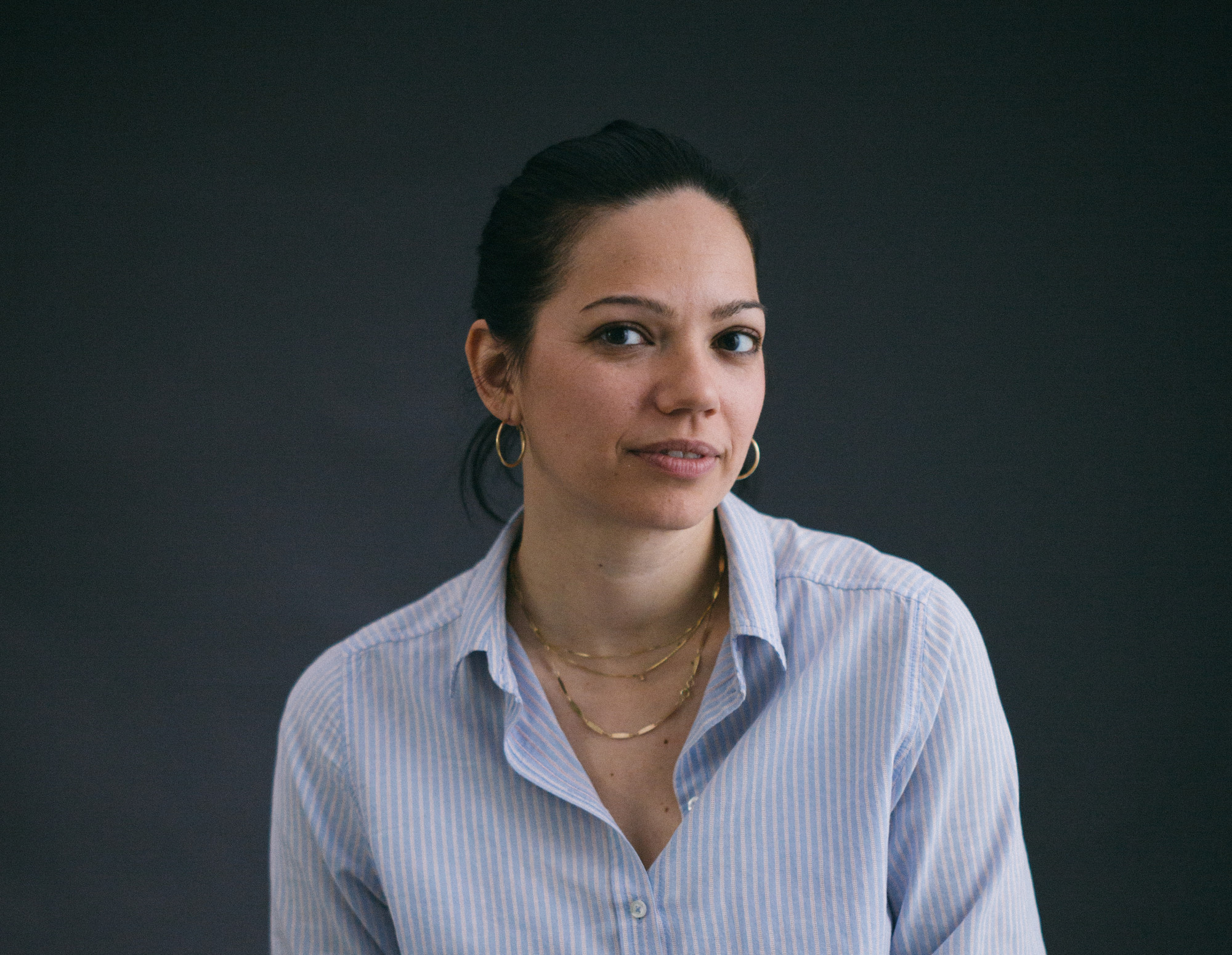 Sonja is currently working as Post-Production Supervisor on the second season of Netflix's smash-hit Surviving Summer. It's a dream job, she says, although landing it was less dream-like and more a test in perseverance. Just a couple of years ago, Sonja was ready to call it quits when a phone call from a stranger set her life on a new trajectory.
Sonja's career has spanned numerous industries (fine art, interior design, and retail window design to name a few) and multiple cities including Brisbane, Amsterdam, Berlin and now Melbourne. Post-production supervising was never really on the agenda, she admits, although her calling to the screen may have always been there. Sonja remembers the piles of films her mother would hire to binge watch on the weekends in their home city, Banja Luka.
That was before Sonja's family were forced to flee Bosnia and seek asylum in Queensland in 1997. She was just 14 at the time; carrying the hefty trauma of a childhood punctuated by war.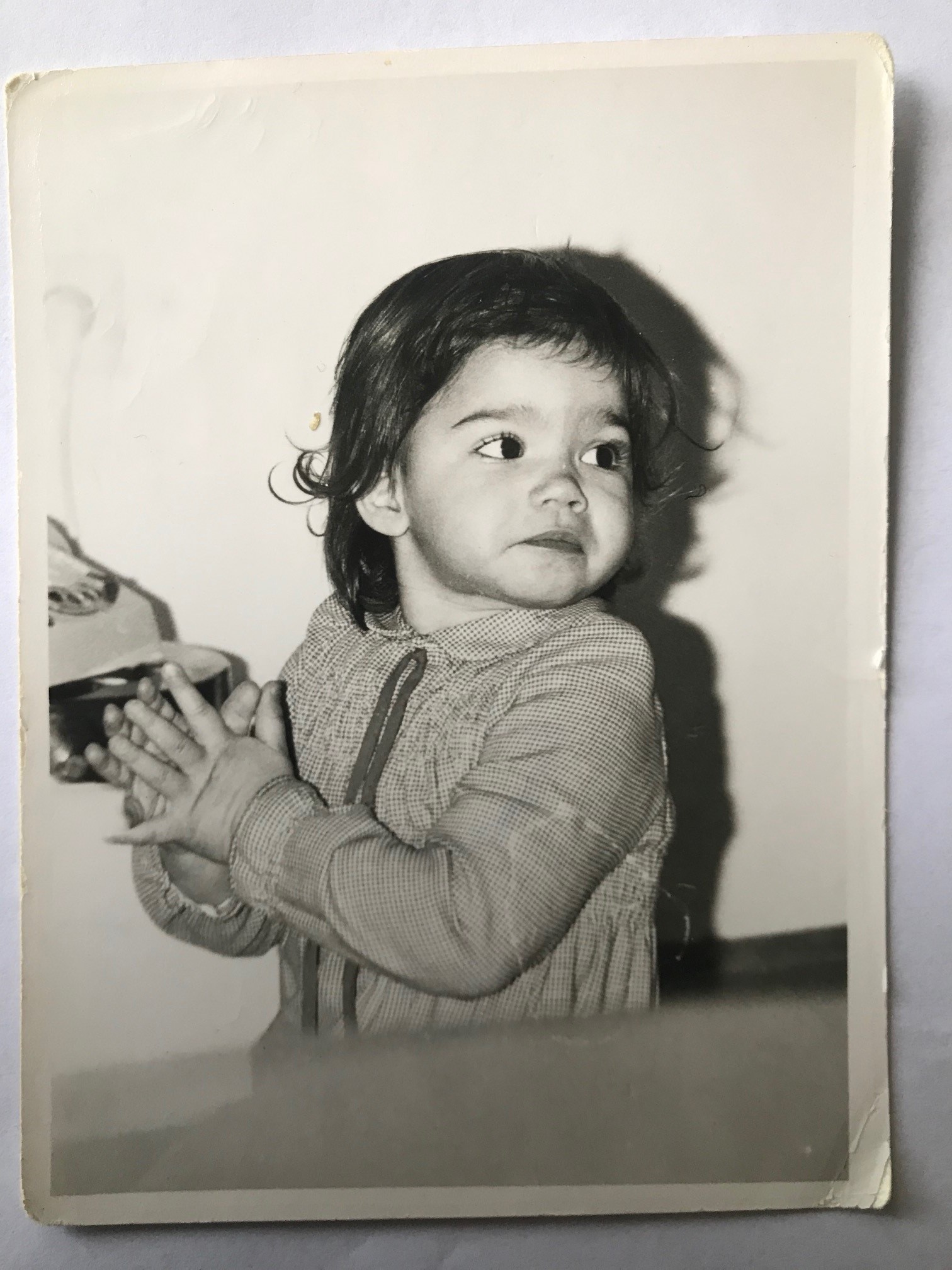 Sonja as a baby in Banja Luka, Bosnia 1983.
"It was the worst time," she reflects. "But being creative and finding art and design sort of helped me cope with that trauma. I calmed myself in it…I felt sure I was going to be an artist for the rest of my life."
Naturally, Sonja went on to study fine art, majoring in painting. But throughout her degree she gravitated towards big installation works, which extended themselves to theatrical sets. "I ended up studying interior design, moved to Holland and got a job with a fashion company." It wasn't the path she'd anticipated, but her early adult career was flourishing in Europe – close to the homeland she'd lamented leaving as a young teenager.
As time ticked on, Sonja started questioning her greater creative ambition though. "I sort of thought, is the purpose of my existence selling jeans? So, in 2013, I decided to move back to Australia."
"One of our friends was making the longest short film ever," she explains chuckling. "And I said, 'I'll help, I'll do whatever'. I ended up producing it. I've always had this tendency to manage and schedule things. So, the creativity of the project and my rational, structural mind matched up and I really enjoyed it."
Having quickly fallen for the thrill and adrenaline of a film set, Sonja decided to throw her chips in and study a Master of Film and Television at VCA. "We were the last generation under Gus Howard [series producer and supervising producer of Blue Heelers] before he retired from teaching, so that was amazing, but at the same time, I discovered there's so much more to film and TV than being on set. It's actually more about finding money."
Upon graduating, Sonja did some work as a freelance producer including a few documentaries with her brother who was working as a DOP; one which followed an Australian roller derby team to America. "I was doing 10 jobs at the same time and constantly hustling. It was so hard, always trying to work out what you'd be doing next."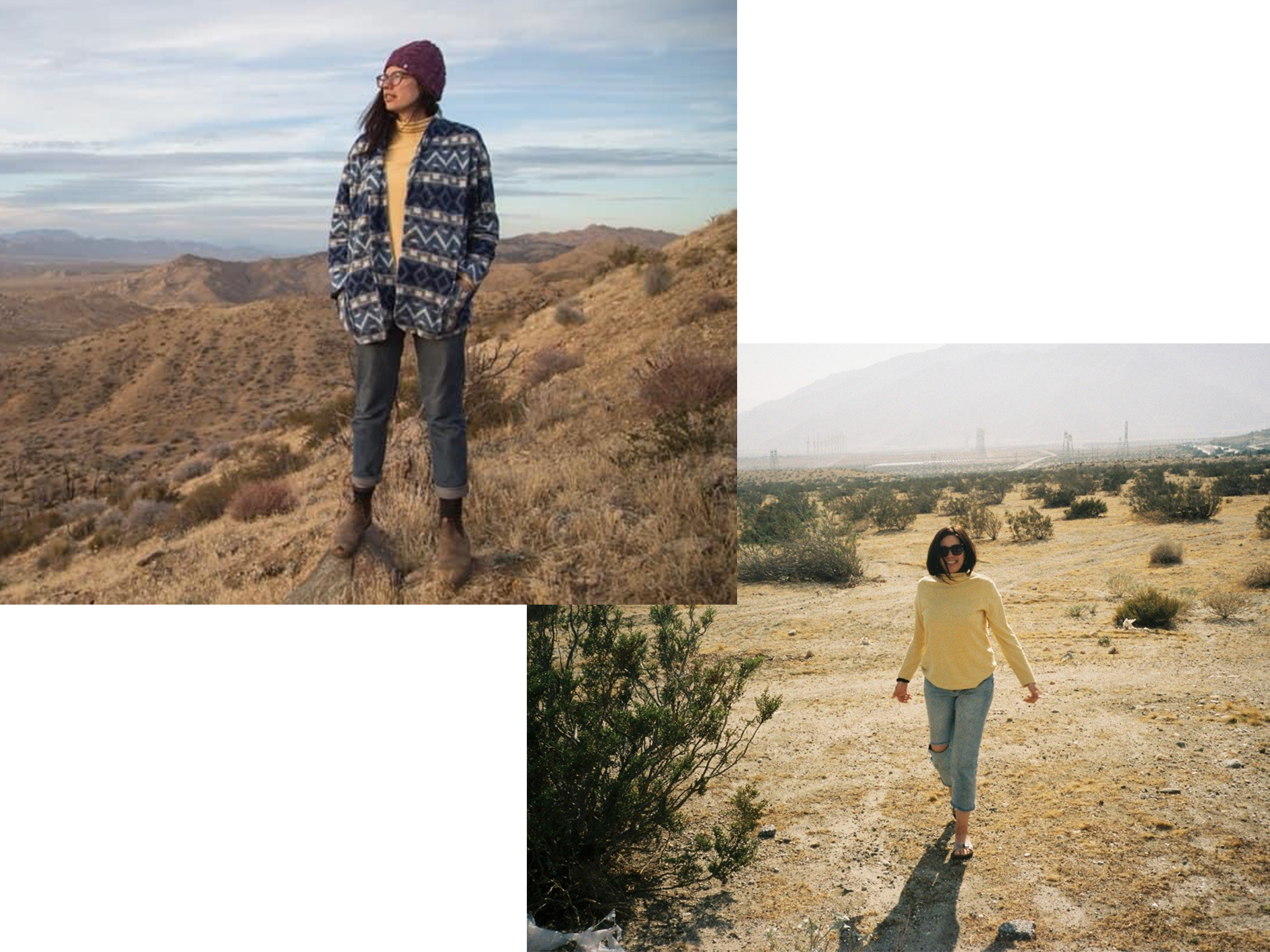 Sonja in Arizona and California, 2018
At the end of 2019, Sonja saw a call out requesting new applicants to join VicScreen's Professional Attachments Register. "It had a focus on women, as well as people from multicultural backgrounds. So, I applied and then COVID hit." With the entire screen ecosystem ground to a halt, Sonja returned to her roots taking on freelance digital design projects while she waited to hear back.
"I thought, 'my career in the film industry is gone; I'm moving on'. I asked myself, 'What do I really want to do?" Because being a refugee and having that kind of experience…it sort of feels like the core of me. I started volunteering at the Asylum Seeker Resource Centre and discovered this is what I'm passionate about…where I feel like me. My job was to talk to people and ask how they were doing. I really loved it."
In the midst of this newfound purpose, Sonja received a call out of the blue from Post-Production Supervisor, Peter McBain. Peter was working on Irreverent at the time – an Australian miniseries about a Chicago criminal who bungles a heist and is forced to hide in a far north Queensland reef town. "He's one of the top Post Supervisors and was looking for an assistant…He found me through the VicScreen register and contacted me to see if I was interested."
It felt like a fork in the road for Sonja, who'd found the industry so impenetrable and challenging up to this point. "I felt so confused because I'd made my decision. But I also thought, 'this opportunity has come to me; just try it out and If I don't like it, I can go back'. And yeah...I loved it."
"Post-production Supervising is like a puzzle; I need to figure out what's going to happen each day and how that can affect a situation in three months."
– Sonja Milova
Once Sonja was sucked into the world of post-production, she was captivated by how editing, special effects, sound, and music could transform a scene or even an entire project into something beautiful. "One thing I've learnt is that post-production is actually where magic happens. When I went through VCA, it was never a focus for me. I was in a different area and always thought of it as someone else's job. So, on Irreverent, I was starting from the very beginning."
There was a lot of Googling acronyms and post-production terminology, Sonja admits, and there were moments where the scope of the project felt overwhelming. "Working with Peter was amazing. He was an incredible mentor. And suddenly, I thought, 'I think I've found my people.' You stay on a project for quite a long time. It's not quite as fast-paced as shooting on set. It's still very fast-paced but in a different way and I really liked it."
While the post-production crew were wrapping up their work on Irreverent, they started prepping for a new ABC ME series called, Turn Up The Volume and asked Sonja if she'd like to come on board, not as an attachment, but as an employee in the role of Post-Production Supervisor. "When they asked me, I freaked out. I thought, 'how is this possible?' but of course I said yes."
Post-production Supervisor Maryjeanne Watt mentored Sonja on Turn Up The Volume with support from VicScreen. "Maryjeanne is an amazing woman and an amazing Post Supervisor, with so much experience, love, and a very supportive, nurturing nature. She cares so much about the industry and the next generation working in post."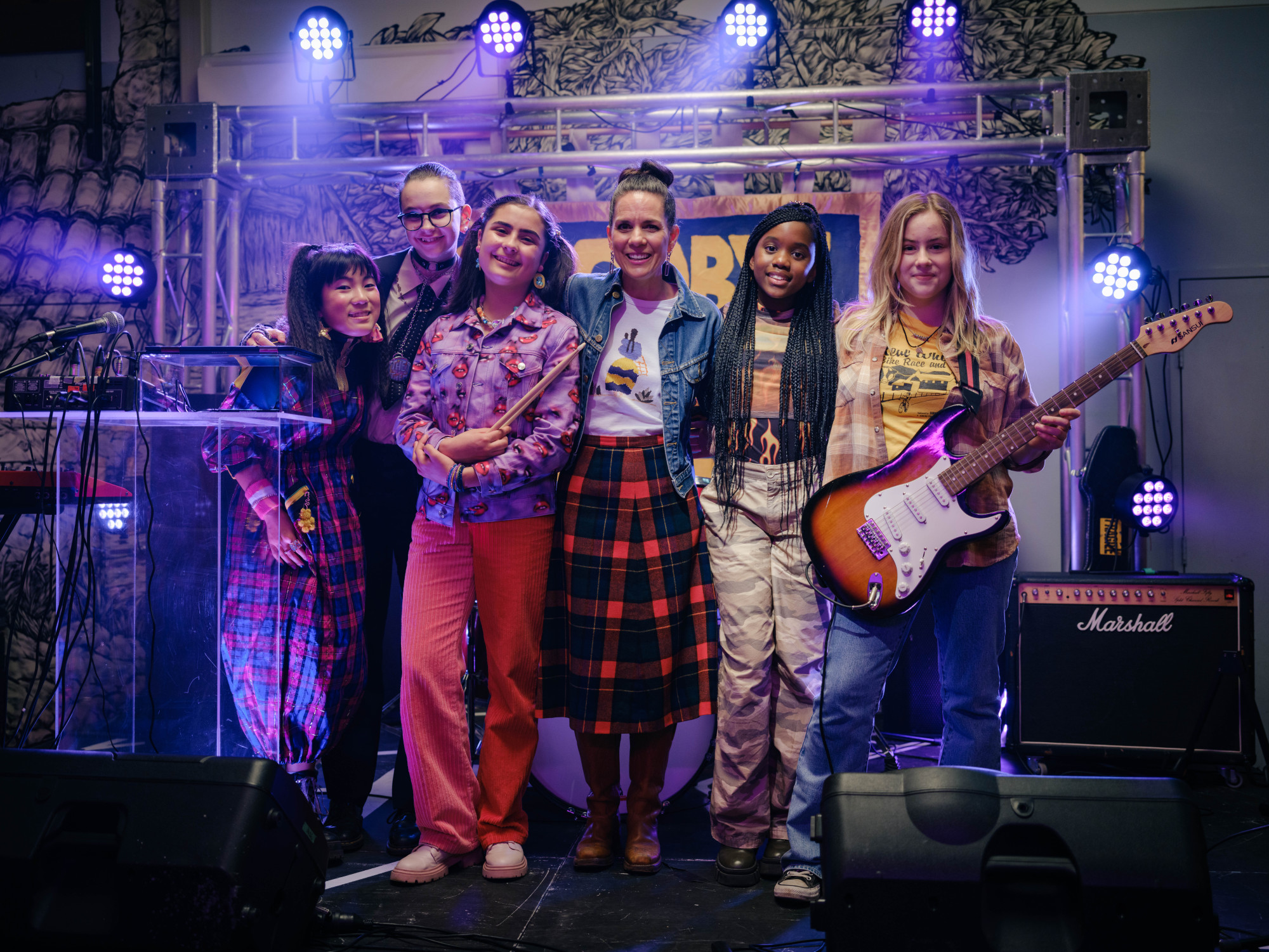 On the set of Turn up the Volume with Vivi (Riya Mandrawa), Hex (Erza James), Breeze (Mira Russo), Mish (Michala Banas), Jam (Ayiana Ncube) and Ginger (Elaine King). Photo credit Jane Zhang.

Turn Up The Volume is based on the 2019 documentary No Time for Quiet. It follows a group of young female and gender diverse music lovers as they form a band at a music camp in Melbourne's inner-west. The cast is diverse, reflecting the CALD neighbourhood where the series is set and shot in Footscray. Sonja felt an immediate synergy with the story. "I wished this kind of program existed when I was a teenager, I definitely would have been in a rock band. It's empowering and gives you an opportunity to discover who you are."
The series hinges on the premise that you can find a lot more than music when forming a band. These characters discover what often feels elusive and untenable for teenagers – friendship, community and belonging. "I loved the idea of working on this show, and I was super excited, but I was also so scared. I thought there was too much responsibility, and I wasn't ready. But again, I had the most amazing mentor in Maryjeanne Watt, and the whole experience was just amazing. I learned so much. The producers [Philippa Campey, Rachel Davis, and Amanda Higgs] were incredible."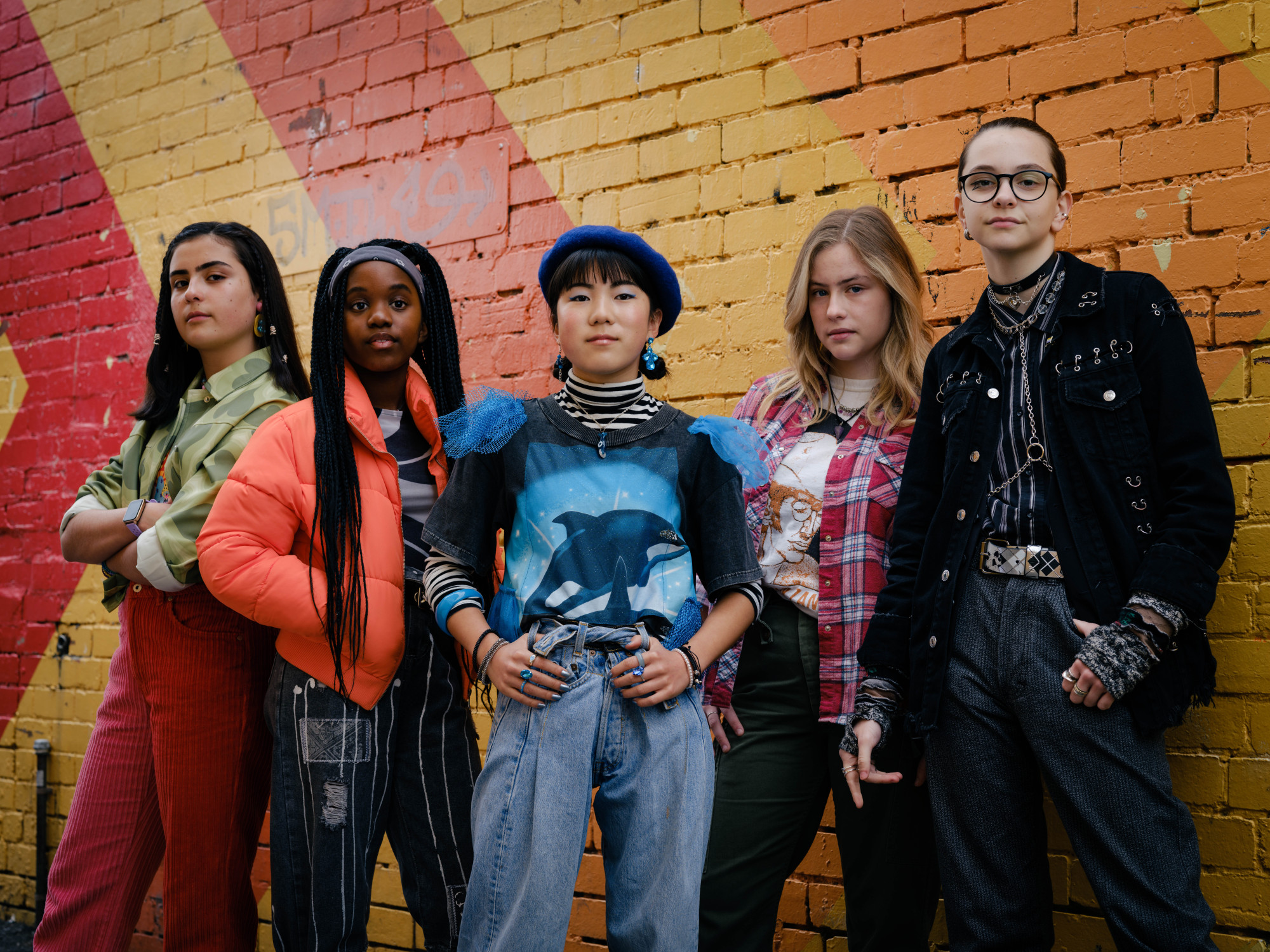 Mira Russo, Ayiana Ncube, Riya Mandrawa, Elaine King and Erza James. Photo credit Jane Zhang.
Sonja quickly discovered that the role of Post Supervising centres on troubleshooting issues to make schedules work. "I love scheduling. It's one of my favourite things to do, but what I'm learning is, it's never a copy and paste situation. It doesn't matter what you've done in your previous job. Every job and every day of every job is different," she explains.
"It's like a puzzle; I need to figure out what's going to happen each day and how that can affect a situation in three months." This isn't everyone's cup of tea, Sonja realises. "Often the list of what you need to do gets thrown out the window, but I enjoy that. I like finding solutions to problems."
Currently, as Post Supervisor on Surviving Summer S2, Sonja is responsible for establishing post-production priorities. She's on top of the entire production schedule, to inform the post-production schedule. She knows which scenes are being picked up or reshot and the ricochet affect this has on editing timelines. Down the track she's dealing with VFX, music, and arranging ADR (Automated Dialogue Replacement) as well as prepping what's delivered to different vendors and conforming it all for the locked cut.
"Once the producers and network are happy and the episode is locked, the next step is to make sure that VFX, colour grade, music and ADR are all overseen, managed and delivered as per schedule. Once you have all the elements, the episode is ready to be mastered, adding in opening titles and credits before delivering for broadcast."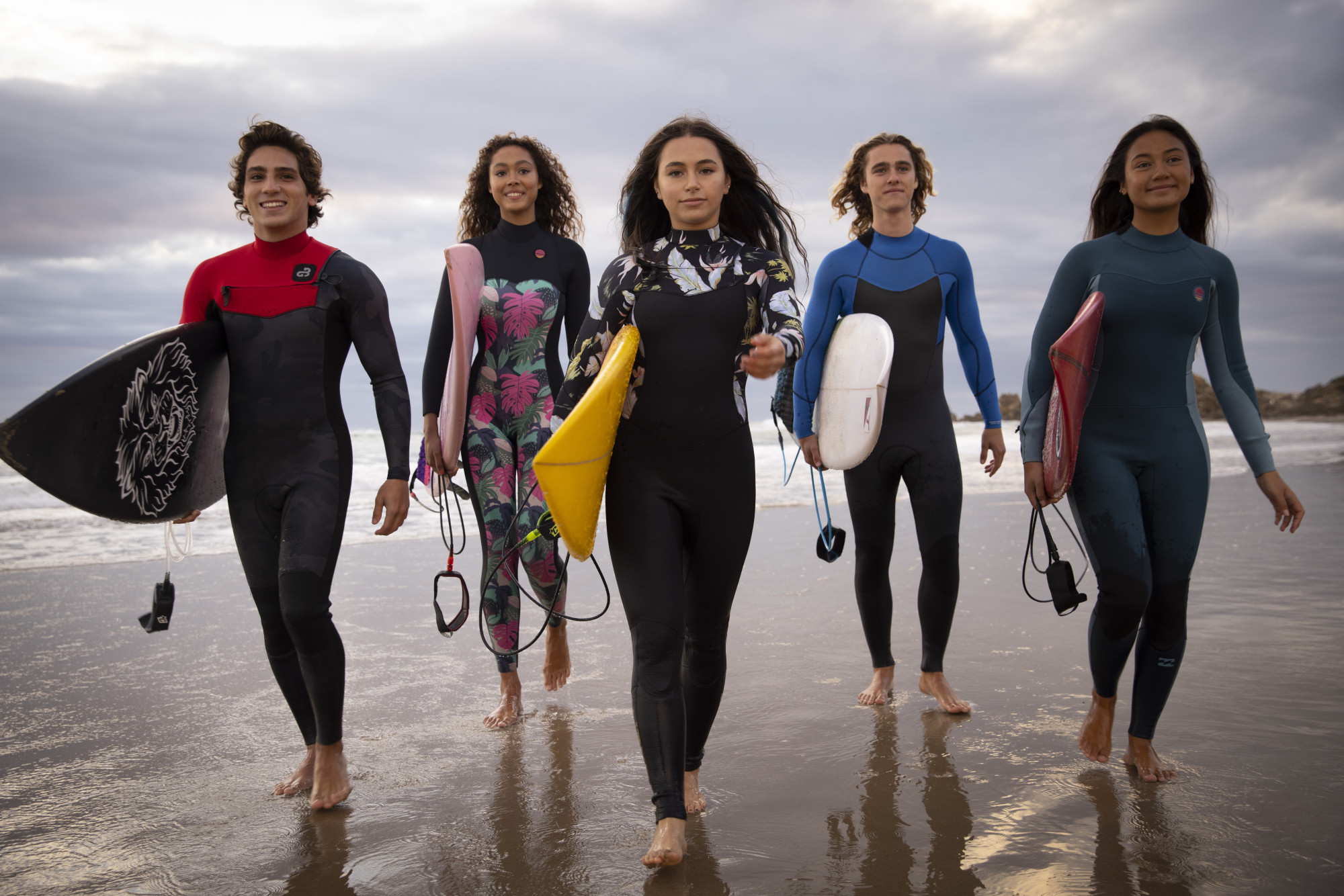 Joao Gabriel Marinho, Savannah La Rain, Sky Katz, Kai Lewins and Lilliana Bowrey on location in Surviving Summer S1.
"My brain at the moment is in June/July," Sonja says half-jokingly. While Turn Up The Volume revolved around music – composition, audio engineering, live music and the series' soundtrack and score – Surviving Summer centres around surfing, and whatever environmental elements pop up on the day they are shooting. Meaning their respective stresses and priorities for post-production are completely different.
Since Sonja joined the world of post-production, she hasn't looked back. Although she remains passionate about volunteering with refugees and asylum seekers when she's not juggling editing schedules. "From my experience, I found it very difficult to get into this industry. When I was at VCA, I had to do an attachment and it was a nightmare. I couldn't find a spot on a drama series, or a feature film or anything. So, I ended up doing my attachment in advertising. It was so difficult. But this program [VicScreen's Professional Attachments Register] is an amazing opportunity to get noticed, and to get your foot in the door. And then you can decide if you want to explore further."
Sonja has ended up exactly where she wants to be and is grateful for the twists and turns along the way. She encourages other screen creatives to throw their hat in the ring and join VicScreen's Professional Attachments Register.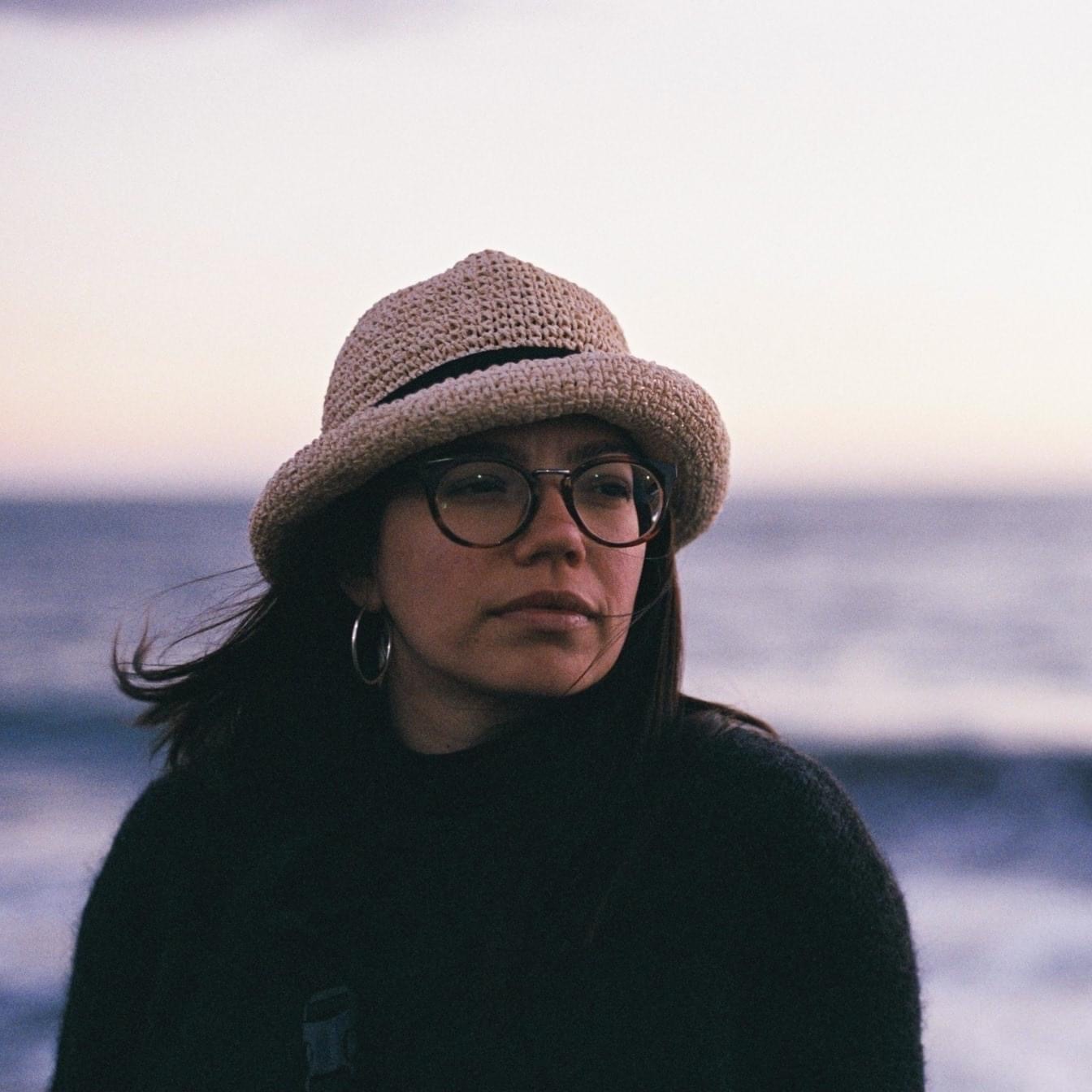 If you are an early-career screen practitioner looking for your industry break (behind the camera), learn more about VicScreen's talent pathway programs here.