Persian New Year (Nowruz) is an ancient Zoroastrian festival that marks the beginning of the spring equinox in Iran. It also forms the backdrop of Noora Niasari's debut feature film, Shayda, which is making its world premiere at Sundance.
Noora's migration to Australia from Tehran in early childhood – and her mother's fierce fight for freedom to keep both herself and her children safe from violence – inadvertently drew the blueprint for Shayda. "The story of Shayda has lived inside me since I was five-years-old," Noora explains, "because, that's when we lived in the women's shelter."
For Noora, her film is asking big questions like: "How do you shed your fear? How do you shed your past in order to find that strength and independence as a woman? I think that's a universal experience, and the courage and bravery of these women [living in shelters and safe houses] encouraged me to highlight their stories and give voice to them."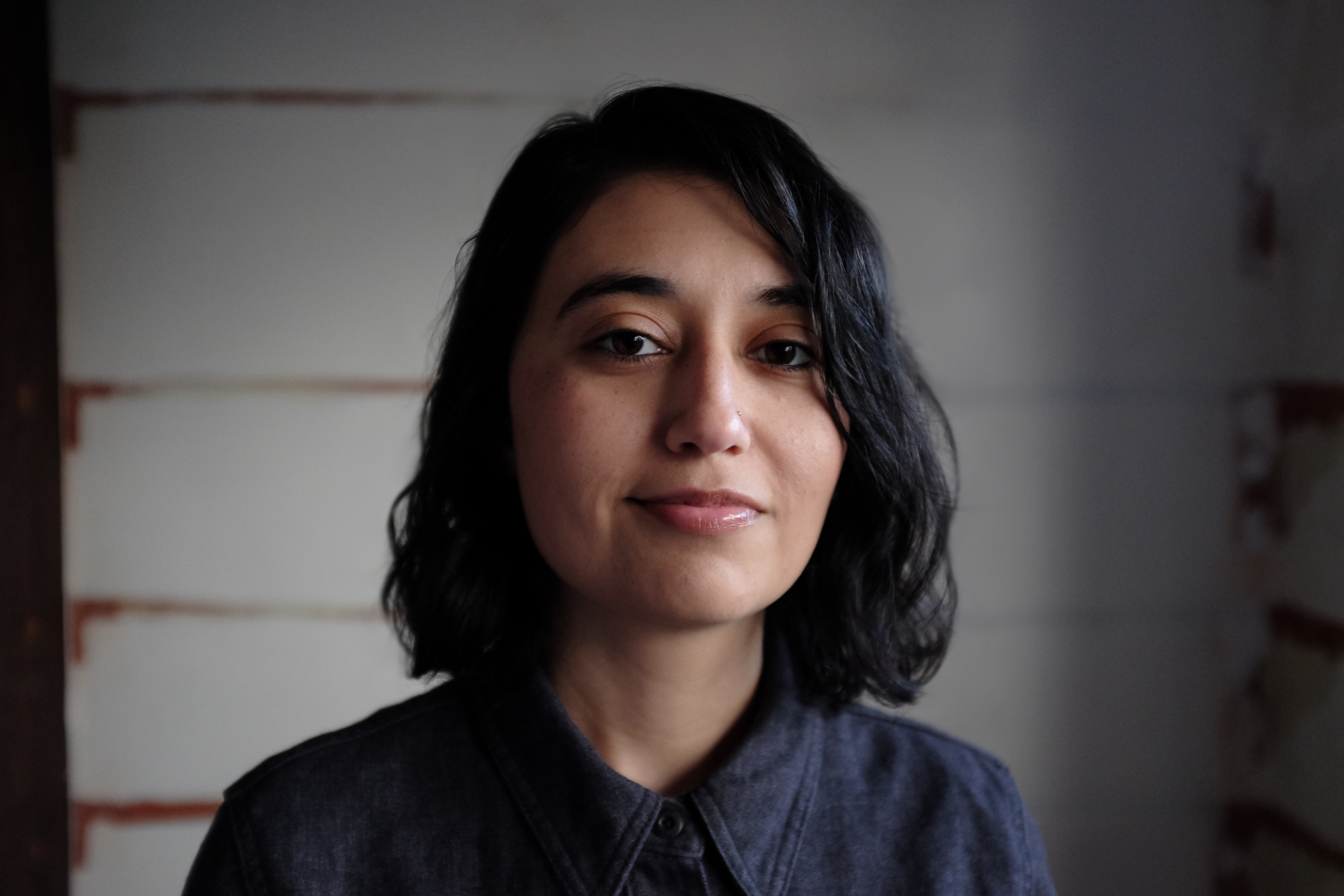 Tehran born, Australian raised, Noora is an award-winning writer/director based in Naarm (Melbourne).
Noora, the filmmaker, and drafting Shayda
Noora's trajectory into filmmaking was somewhat irregular; she started making films at architecture school before being lured to study cinema. At VCA's Master of Film and TV program, she met fellow Iranian/Australian – Shayda cinematographer Sherwin Akbarzadeh. Together they created Tâm, which competed at numerous festivals and garnered attention from producers, investors, and distributors across the country.

Having dedicated a chunk of her twenties to travelling the world shooting documentaries in Wales, Lebanon, and Chile (where she made Casa Antúnez – a film exploring the meaning of 'home' in the aftermath of an earthquake), Noora decided to turn inward and unpack the complex, yet compelling drama that punctuated her own arrival in Australia.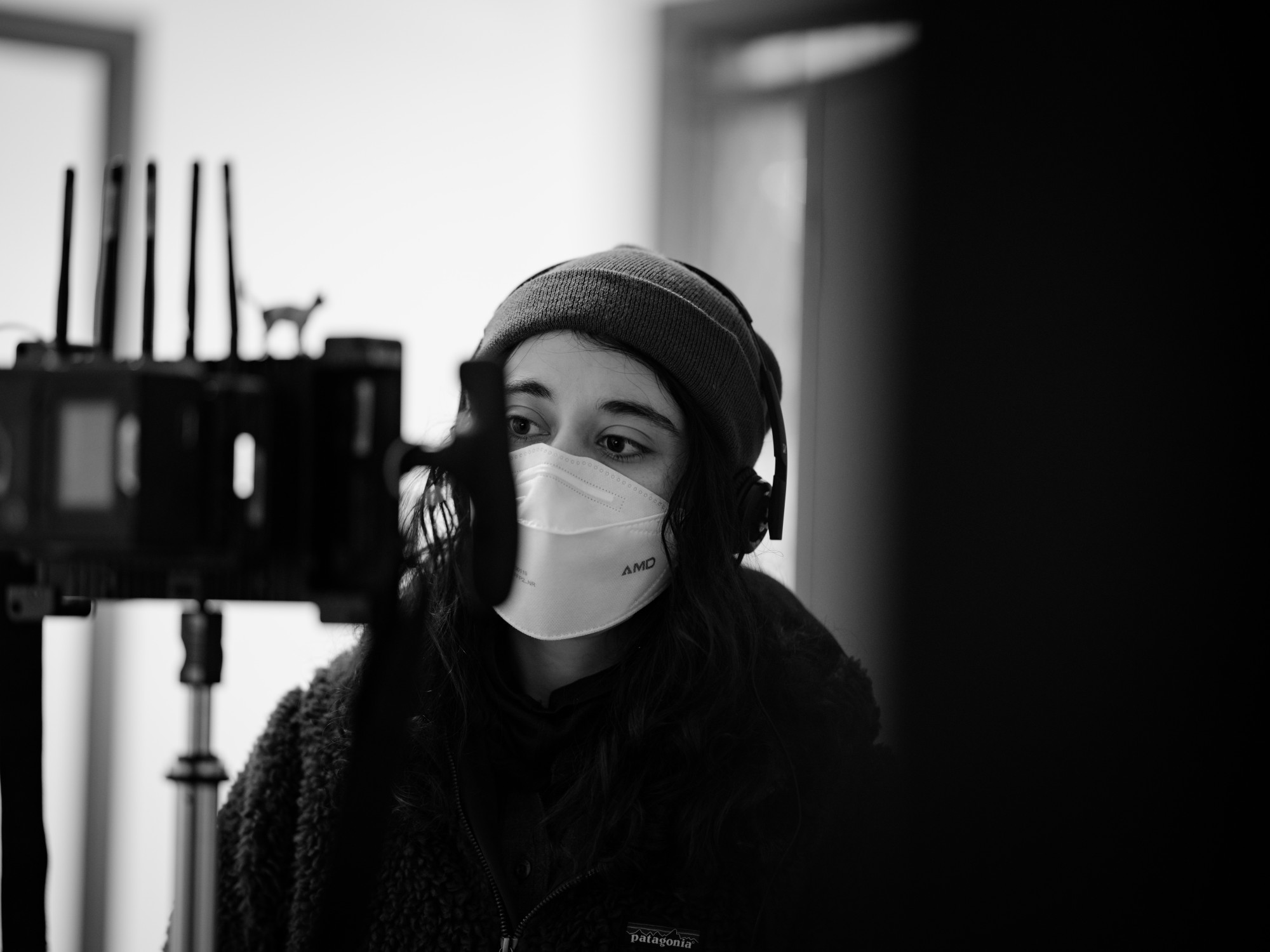 Noora Niasari behind the lens. Photo Jane Zhang
"In 2017, I asked my mum to write a memoir to fill in the gaps of my childhood memories. She wrote 50,000 words, all in Farsi." The following year, during a residency funded by the Ian Potter Cultural Trust, Noora took these words to Spain and translated them into English.
"[The words] tracked 10 years of my mum's life from her arranged marriage in Iran, to her independence after her divorce in Australia." It tracked her freedom, and it was this pathway to autonomy which ignited Noora's imagination the most.

At the end of 2018, Noora received support through VicScreen to work with acclaimed script editor Lynne Vincent McCarthy in order to find the distance between her and her Mum's lived experiences and the cinematic potential of the project. Noora's mother remained attached to every stage of the screenplay's development, providing notes on each version of the script as Noora produced them.

A final script was produced; telling the story of Shayda, an Iranian woman living in Australia, who finds refuge in a women's shelter with her frightened 6-year-old daughter, Mona. Having fled her husband, Hossein, and filed for divorce, Shayda struggles to maintain normalcy for Mona. Buoyed by the approach of Nowruz (Persian New Year), she tries to forge a fresh start with new and unfettered freedoms.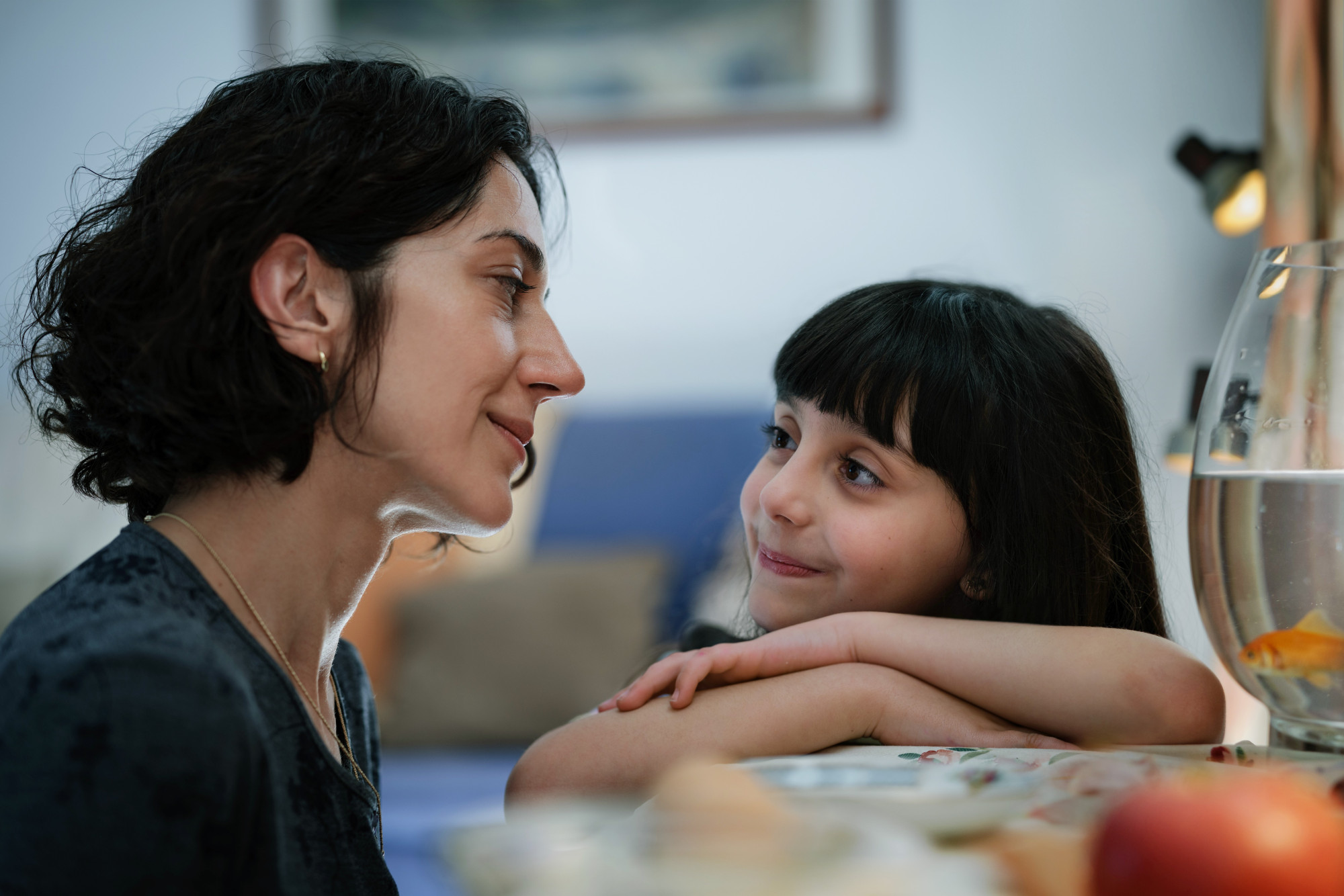 Zar Amir Ebrahimi as Shayda and Selina Zahednia as Mona in Shayda. Photo Jane Zhang

"The other woman who was very involved [in the script writing process]," Nora explains, "was the social worker who managed the shelter where we lived. Her character [Joyce] is played by Leah Purcell in our film."
In real life, this 'godmother' type figure to Noora, relayed all she could remember from her 20 years managing a women's shelter. "I spoke to her at length for so many hours…her stories are woven into the screenplay."
The result is a uniquely intersectional Australian film, with Iranian dialogue, characters, and cultural practices at its core. It is the first Iranian/Australian film where the principal investment has come from Screen Australia; making it a significant 'first' in Australian cinema history.
"I'm very honoured to be screening at Sundance, and very grateful that VicScreen and Screen Australia have championed me and believed in this story from the beginning."
Cinematic inspirations
Noora secured a team of heavy-weight creators to back her vision – Shayda is produced by Vincent Sheehan and executive produced by Cate Blanchett, Andrew Upton and Coco Francini. The creative team of Shayda set about filming in Persian communities around Melbourne, like Doncaster and further south toward Dandenong. This captured a gritty authenticity Noora was determined to distil on film. It was equally important to ground the narrative over the two-week festival of Nowruz, Noora explains.
"Shayda wants her daughter, Mona, to experience that joy, that lightness, that sense of renewal and celebration [through Nowruz], despite all of the hardships they're facing." The fire jumping (which symbolises purity and cleansing for the new year); the haft-sin table traditionally featuring seven S's symbolic of rebirth and renewal; the goldfish; the painted eggs; the traditional Persian music, poetry and food. All of it represents 'home' to these characters, and is paramount in establishing a connection to culture that is capable of holding Shayda and Mona when nothing else can, Noora says.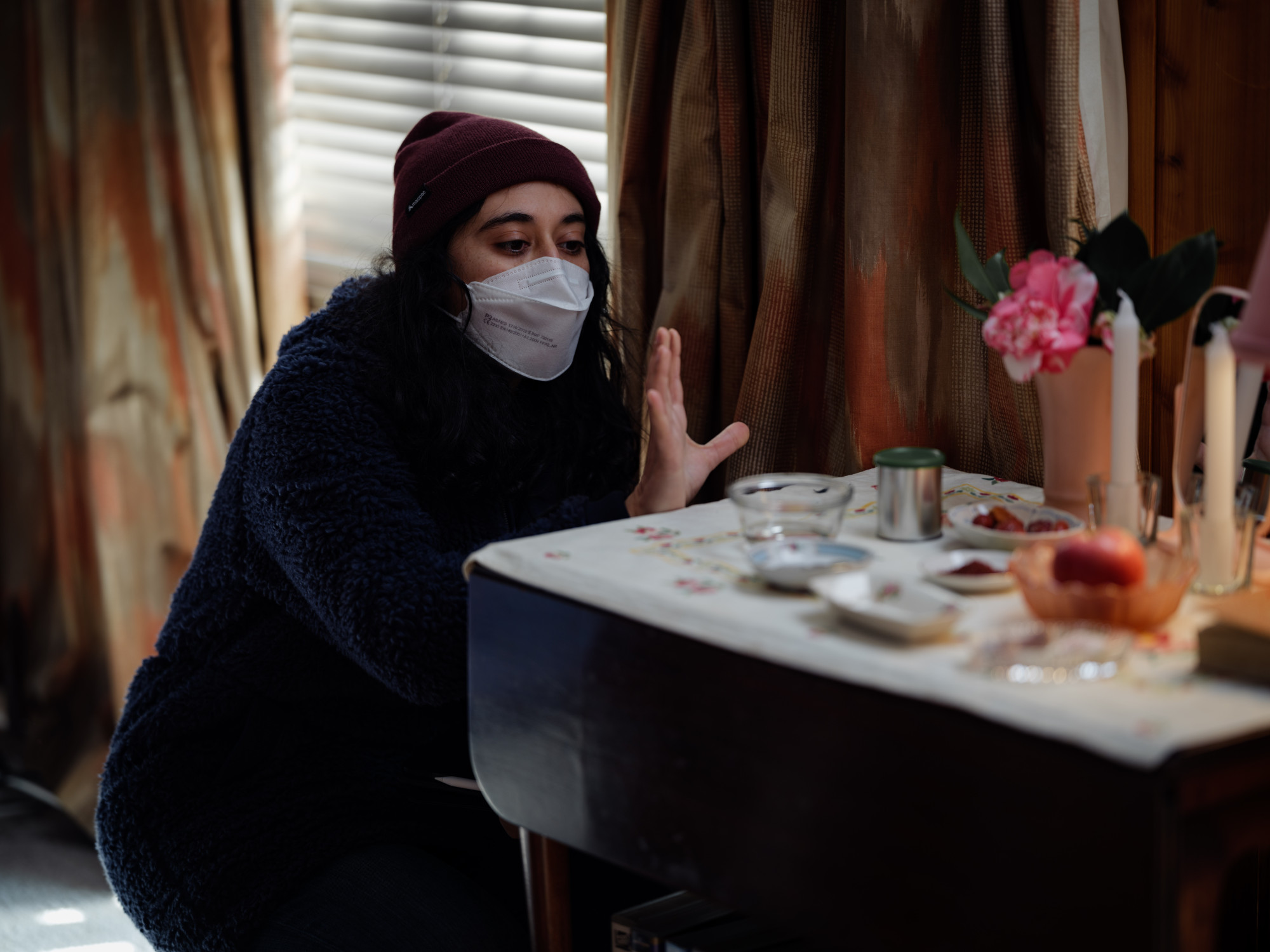 Director Noora Niasari with the haft-sin table on the set of Shayda. Photo Jan Zhang
"The film is grounded in a female subjectivity and intimacy," Noora continues, inspired by the likes of Andrea Arnold's films Fish Tank and American Honey; the moral ambiguity of Asghar Farhadi's films, which explore Iranian society and behaviour; and the poetry of Abbas Kiarostami's films. "Kiarostami was one of my mentors so he's always an inspiration for me." Pedro Almodóvar's films also acted as visual touch points for Noora and Sherwin. "Almodóvar's use of colour and vibrancy in the worlds that he creates was definitely something I was drawn to."
Finding the 'dream' cast
"With Shayda's role, we searched high and low in Australia. We had around 150 tapes from Iranian women, and nobody quite hit the mark in terms of what I was looking for, which was someone who could embody a character that had the duality of vulnerability and fragility, but at the same time, a strength, and an inner power."
The first person Noora met with outside Australia was French expat and lauded, exiled Iranian actress, Golshifteh Farahani. "We had a really beautiful chat about the script, and she suggested Zar Amir Ebrahimi for the role. At that time, Zar hadn't won the Best Actress award at Cannes for Holy Spider….She auditioned for the part and within the first 15 seconds, I just knew it was her. It was one of those moments where your intuition kicks in," Noora said.
"It was incredible because I looked for so long–for over a year–to find my perfect Shayda. And she was it."
"Zar carries the film so beautifully. She brings so much of her lived experience to the role. She's a world-class actor and we're really lucky because she makes the film that much more powerful and universal in its focus."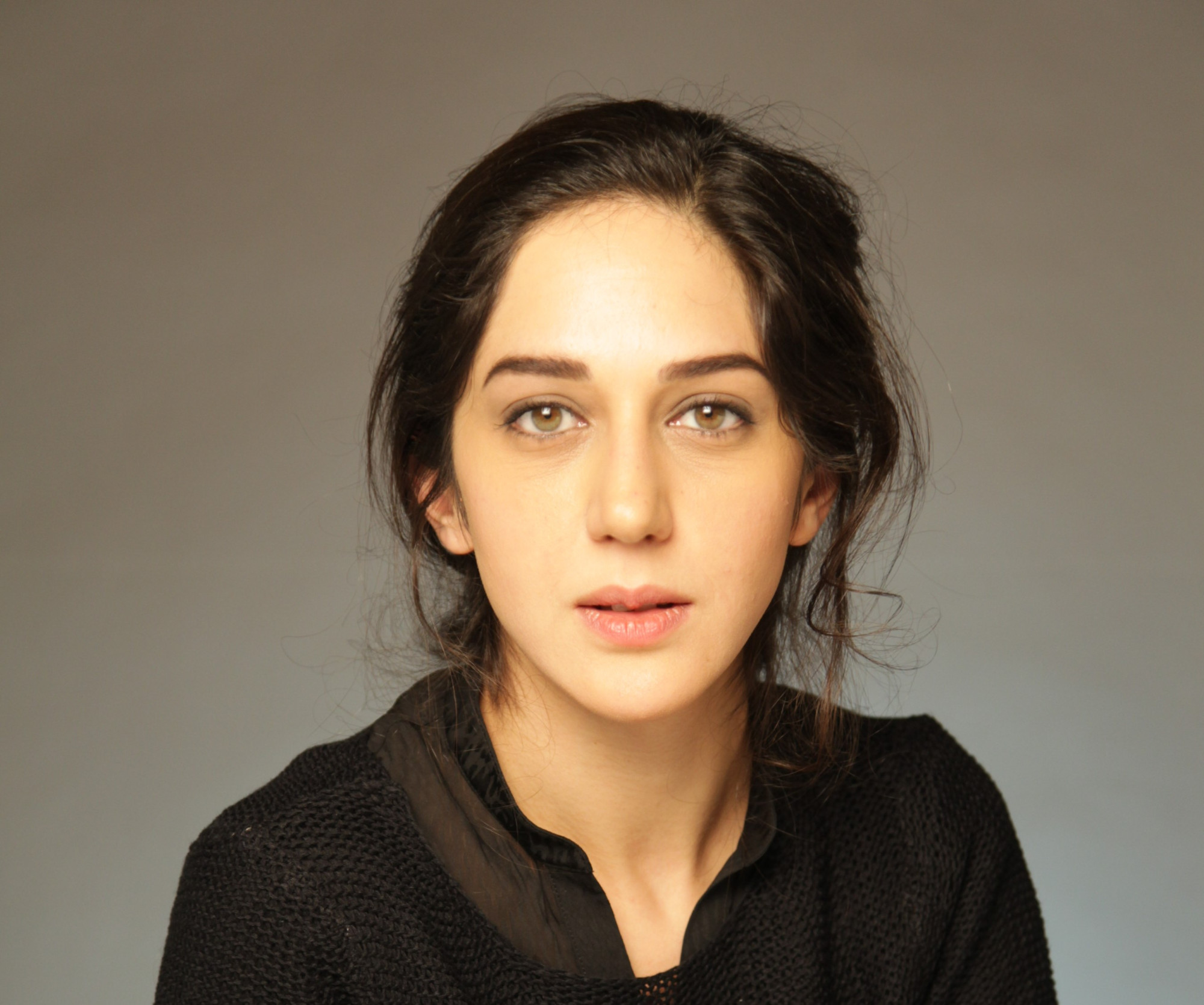 Zar Amir Ebrahimi
It was Ebrahimi's challenge to embody the experiences of Noora's mother, and so many other Iranian women, who have reclaimed their fundamental human rights in the face of unrelenting gendered discrimination.
Casting the character of six-year-old Mona was equally challenging for Noora. "I knew that I had to find her in Australia, so we went to so many Persian schools. We did a lot of grassroots casting, handing out flyers at Persian sweet shops and markets. We had around 100 tapes from all over Australia, of beautiful young Iranian girls. We did in-person auditions in Sydney and Melbourne, but once Selina [Zahednia] walked into the room and did her audition, it was remarkable how much her emotional intelligence could lock into a situation. She was so expressive and just mind-blowingly good. She's a genius child. She taught us so much."
For her male leads, Noora was able to cast two actors she already called friends, Osamah Sami and Mojean Aria. "The juxtaposition between Osama and Aria, and the combination of those two actors playing alongside Zar was just beautiful," Noora reflected. "The actors were all so committed and remarkable in the way that they showed up for the film. And for me."
Context and an urgent uprising
It's true that the screenplay for Shayda was germinating at the back of Noora's head long before she picked up a camera. However, the reality she would be releasing her debut feature film in the midst of a female-lead revolution in Iran was far less predictable. Zan, Zendegi, Azadi – the enduring battle cry of the people of Iran translates to Woman, Life, Freedom. It's become a haunting echo for Noora and her editor, Iranian/American Elika Rezaee, and a catalyst for them to work, day and night to complete their film in time for the Sundance deadline.
"Zan Zendegi Azadi means everything," Noora emphasizes. "Since I was a child watching my mum fight for her freedom. And today, knowing how many millions of women are doing the same every day, inside Iran and outside of Iran… we're just one of many stories. And Shayda speaks to Zan, Zendegi, Azadi on so many levels."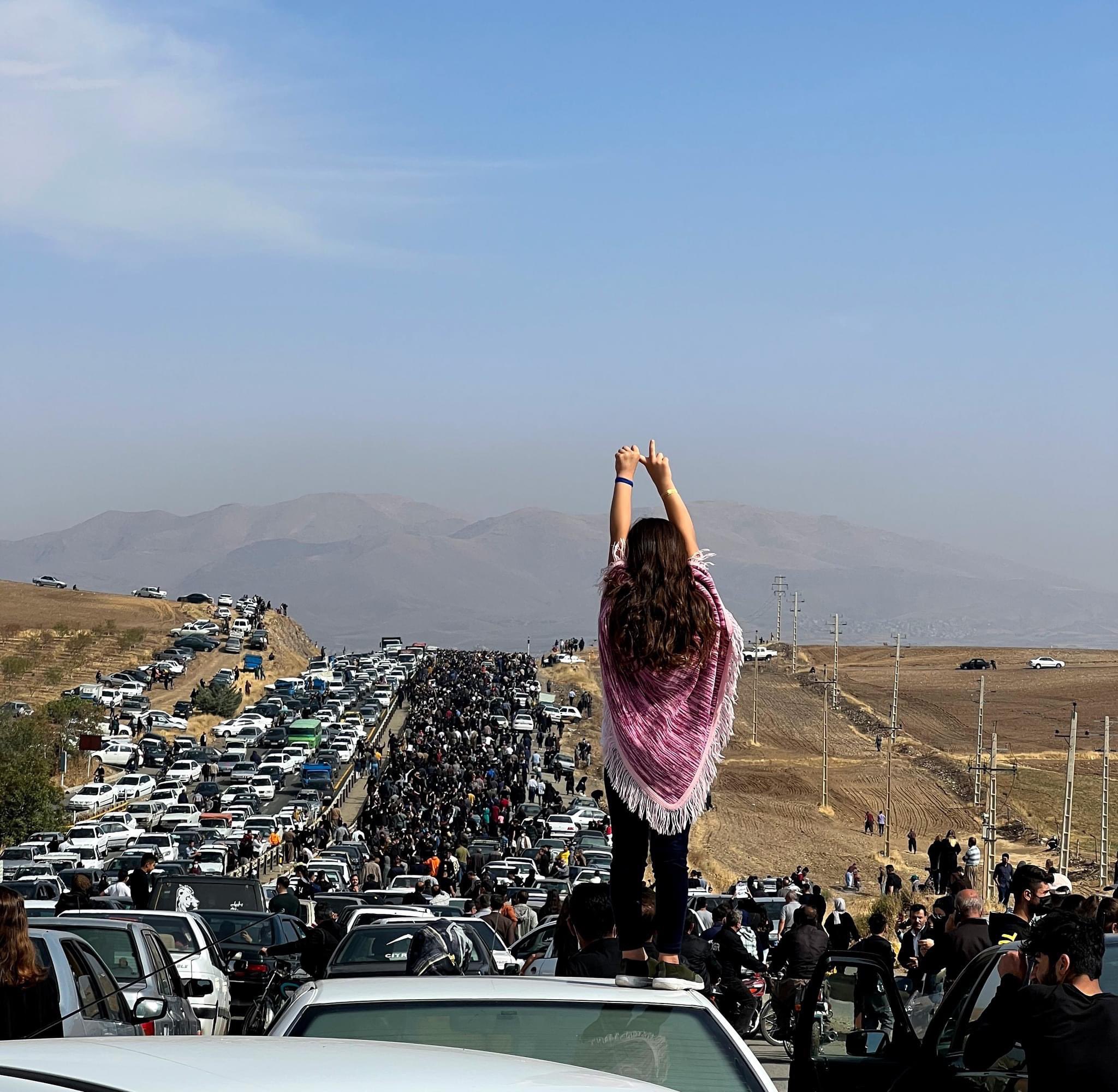 Iranian girl in Kurdistan province standing on a car without her hijab during a ceremony to honour the memory of Mahsa Amini. Photo AFP
It's an eerily powerful context for Shayda to premiere within, Noora reflects. And an honour to join the chorus of brave Iranian woman demanding a more equal future. "It's also a love letter to mothers and daughters everywhere, whether they're Iranian or otherwise," Noora says. "My experience in the women's shelter, even though I was five-years-old kind of shaped me, forever. There were women from all walks of life, all different cultures, all different economic and socioeconomic backgrounds, and they were bound by this one thing, which was escaping violence; sharing a space together of safety, love and friendship." It's not the sort of experience you forget.