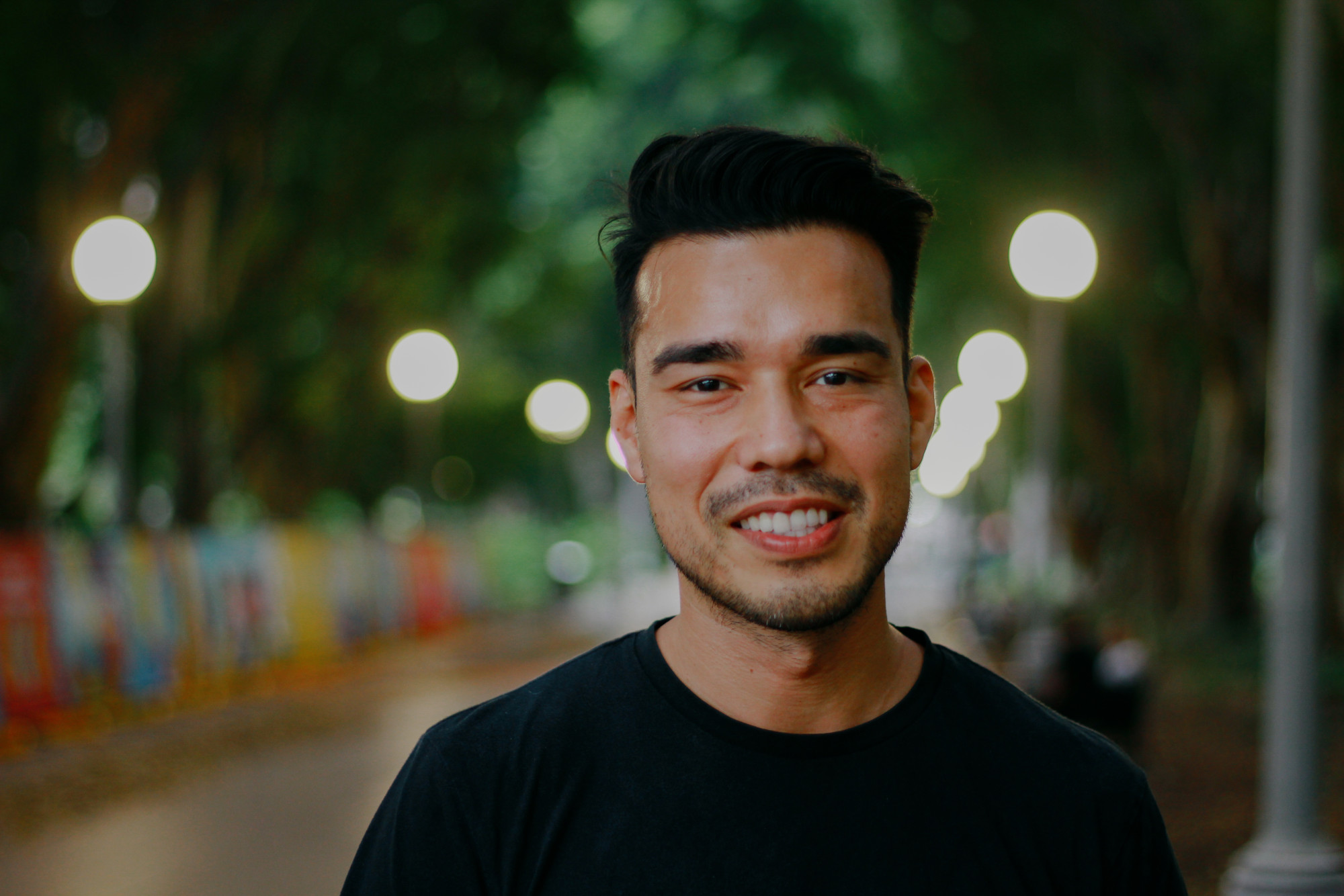 Growing up, Adrian Chiarella was always watching movies. When he was little, his mum would rent VHS tapes, checking them out from a shop underneath the Chinese grocer in his neighbourhood before coming home. "They were probably bootleg," he says, recalling the handwritten labels each cassette. "None of the tapes had subtitles on them, so as terrible second-generation child, I didn't understand what was happening—but they looked incredible."
Though he couldn't explain what captivated him at the time, in hindsight, Adrian had been consuming some of the masters of Asian cinema: watching films by Hou Hsiao-Hsien, Wong Kar-wai, and Chen Kaige. "I didn't realise until I was older how much those pure images and sounds influenced my own of screen language and taste," he adds. "They showed me what I thought a great film looked like."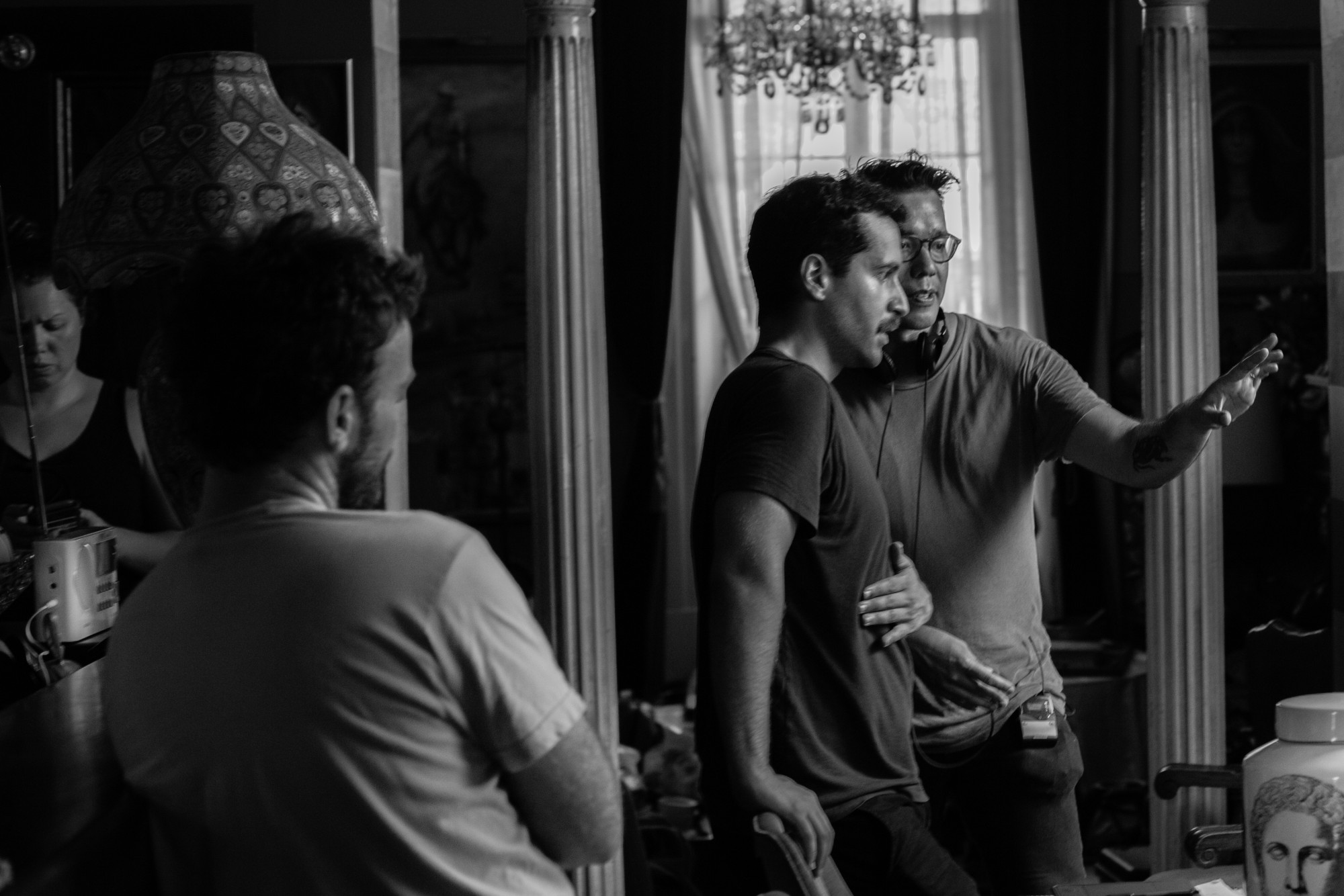 Behind the scenes on Dwarf Planet (2020).
Raised in Sydney, Adrian began to take filmmaking more seriously after high school, studying editing and scriptwriting at the Australian Film, Television and Radio School (AFTRS). His career began in the editing suite, where he landed an internship editing previsualisation for Baz Luhrmann on the feature film Australia.
"I did a lot of post-production work for Baz, logging clips and files. It inspired my passion for editing and post-production," Adrian explains. "Eventually, I started directing my own shorts—Touch, Black Lips, and Dwarf Planet—and that just led to creating more and more work. And eventually I sat down and started writing Leviticus."
It was during this time that Adrian decided to apply for VicScreen's project development program Originate, doubling down on his intention to craft a story out of themes.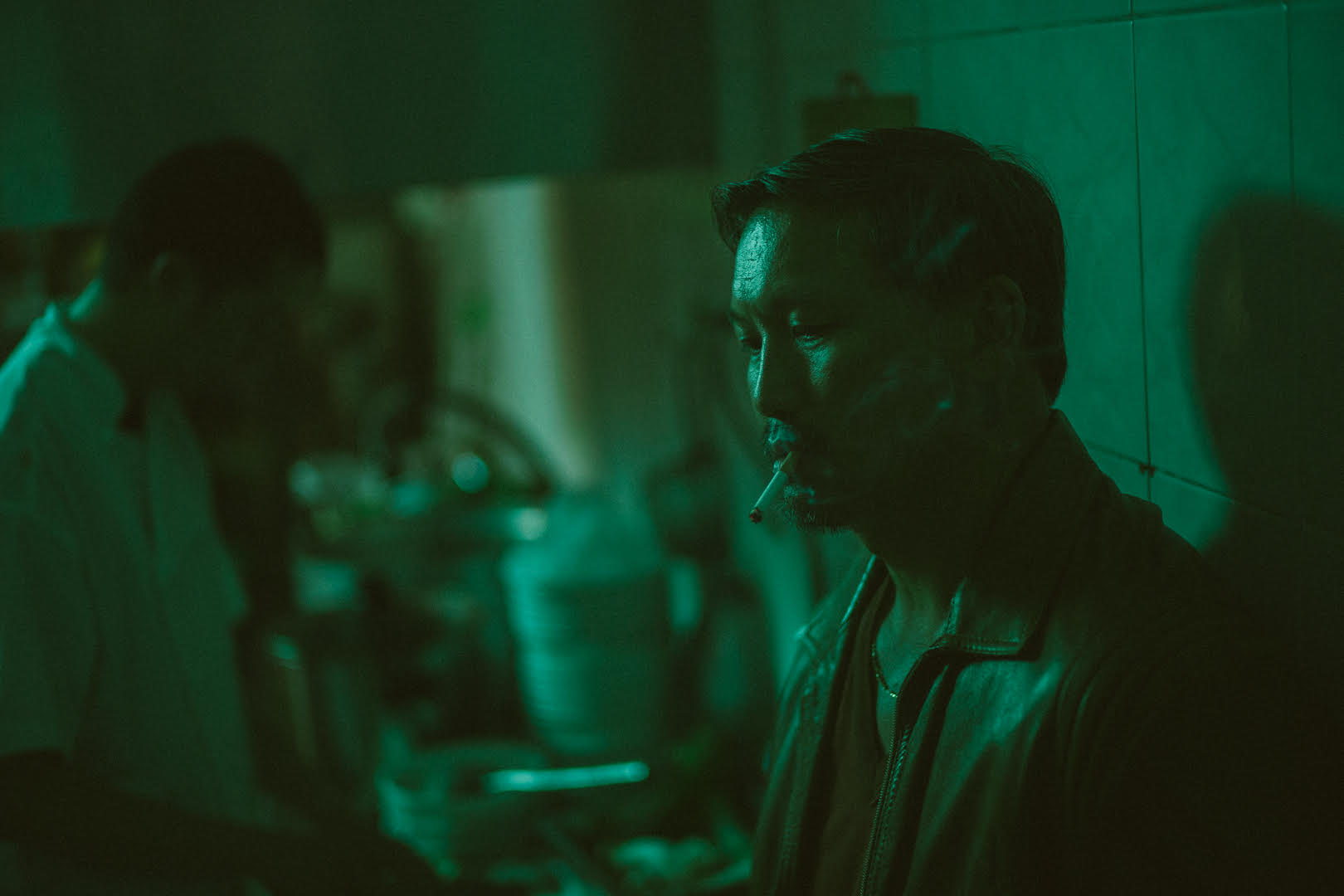 Still from Black Lips (2018).
Leviticus, a horror film by genre, follows a religious exorcism performed on queer teenagers, which, in a dark twist, unleashes a violent entity that mimics the object of people's desires. Taking inspiration from cult classics Cure, A Tale of Two Sisters, Let The Right One In, It Follows, The Witch and Hereditary, Adrian wanted to tell a modern horror story with a queer twist; leaning into the visceral emotions and visual tropes of the genre.
"I always really loved horror movies," says Adrian with a laugh. "It's a great, fun genre to watch—and as a filmmaker to work in—because I think it gets under your skin. The thing about horror movies is that they make you ask the question: what are we really afraid of?"
In Leviticus, Adrian uses the concept of a monster to explore the fear of desire, as the story follows two young men who are in love, questioning their relationship. While the "what-if" of their pairing is universal to most romances, he didn't want to shy away from exploring the joy of queer love and the fear of homophobia: an experience he can relate to as a gay man. "I wanted to look at how that affects young queer people growing up into adulthood, and how it stays with us."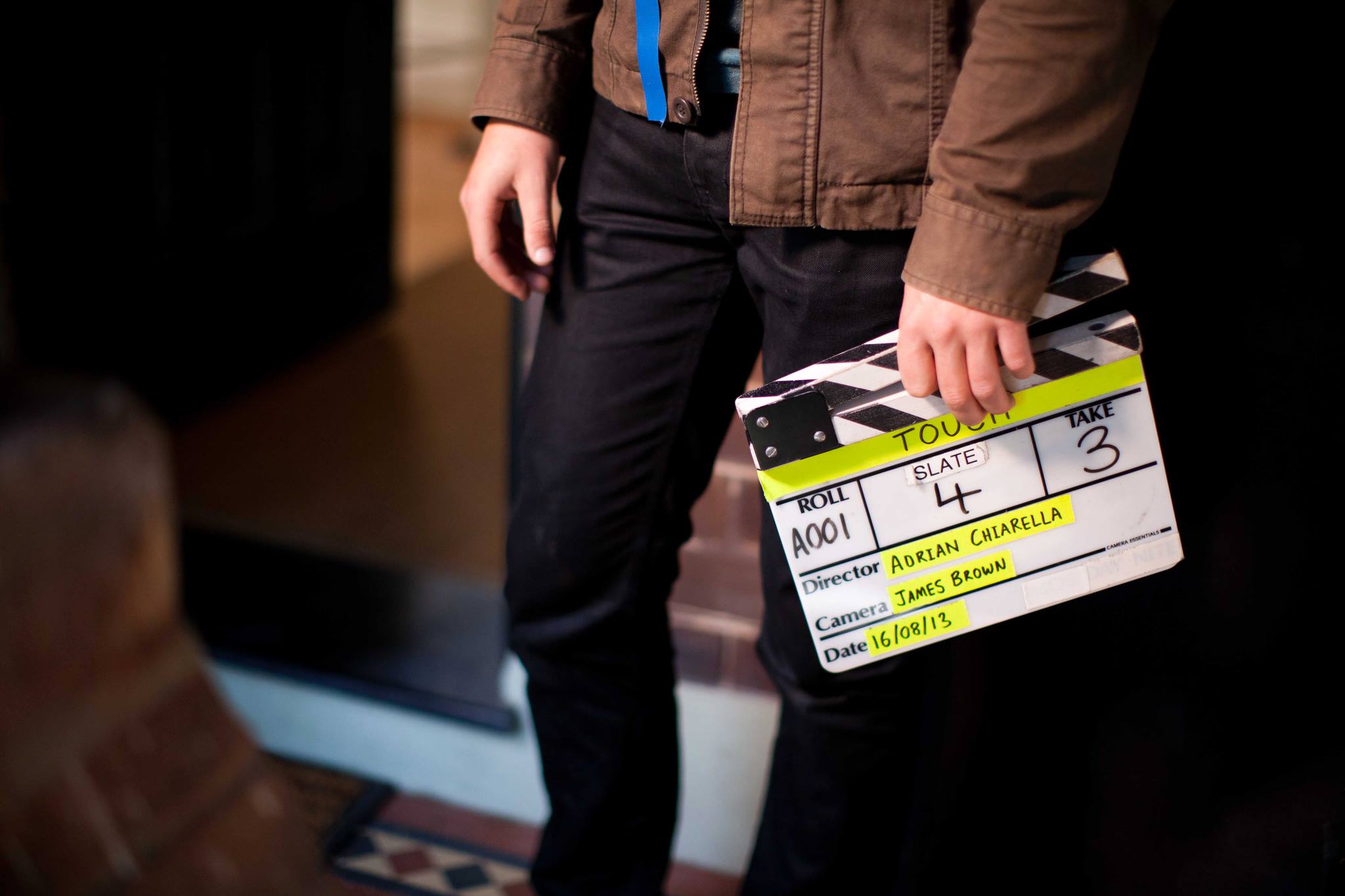 Behind the scenes on Touch (2014).
As the story of Leviticus progressed, so did his involvement in Originate, with Adrian now one of the top four finalists in the program.
Growing radically over the past year, it was the challenge of deadlines and guidance by script developer Angeli Macfarlane that gave the film the push it needed. "I love having deadline, because it would never, ever get written," Adrian admits like a true writer. "I went into [Originate] knowing that if I got shortlisted, that would be almost as good as getting the production funding, because it meant getting a lot of support to keep developing the idea. "
Reflecting on the process, it was pure practice that soothed Adrian's anxiety in creating a "scriptment" for Leviticus, with Originate encouraging him to think and write about his idea "20 times more."
"My approach is to come up with an idea that means something to me," says Adrian, offering advice for writers and future participants. "I think what worked with Leviticus is that it was a personal theme, a personal idea, but told through the lens of a genre and a filmmaking approach that is familiar. It's a horror movie and people know what that is: so find something personal and explore it."
This interview is part of the profile series for Originate 2022, where we will be speaking to all finalists. Find out more about Originate and VicScreen's funding for development here. All images supplied.