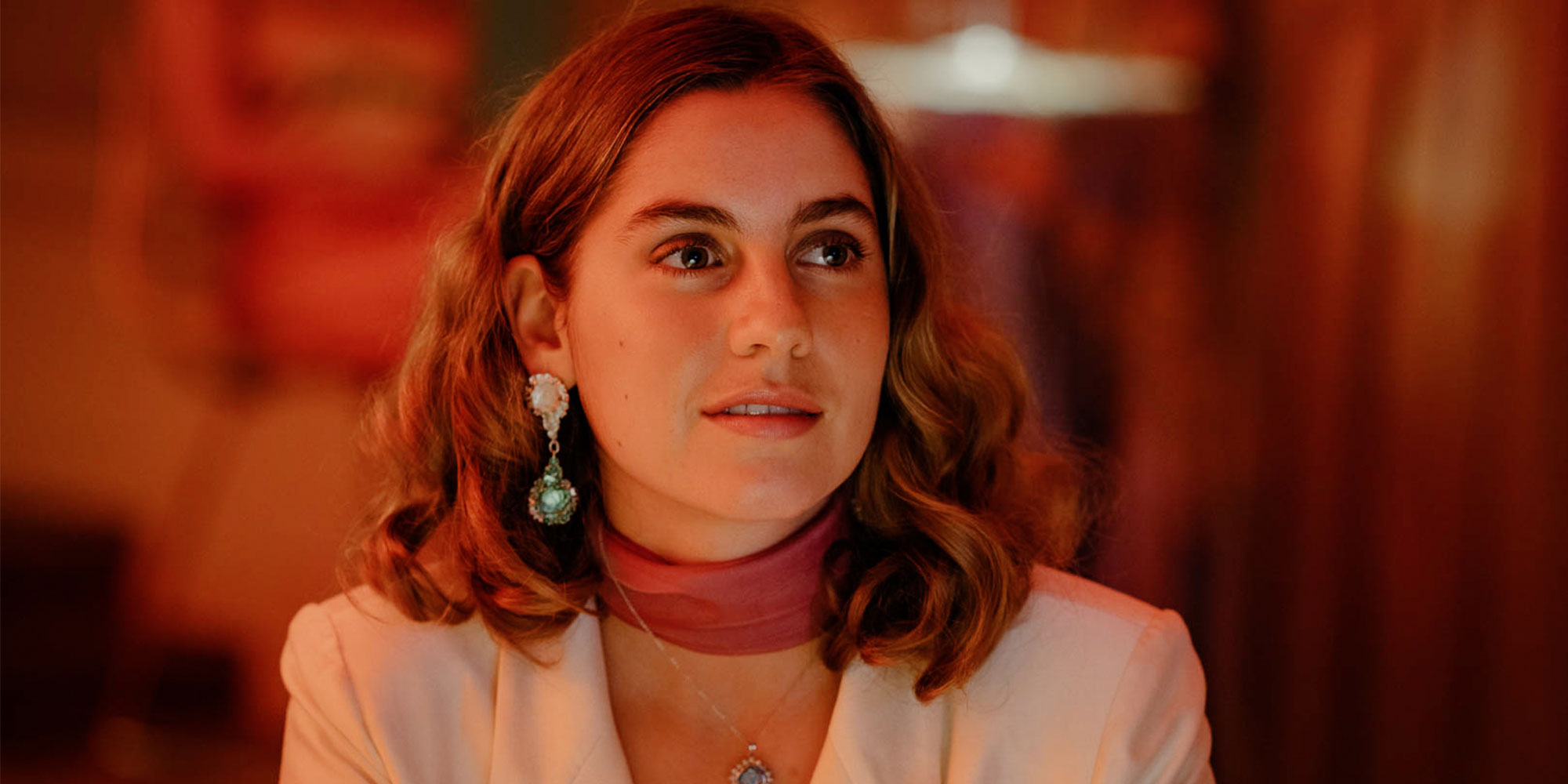 The Melbourne International Film Festival (MIFF) is turning 70!
Returning with an expansive program of acclaimed international and Australian cinema—along with an array of esteemed guests, premieres, galas, talks and special events—we've curated a list of VicScreen-supported films that should be on the top of your watch list.

Of an Age
Written and Directed by Goran Stolevski
Opening MIFF's 70th festival, Accelerator Lab alumnus Goran Stolevski's second feature film, Of an Age is one of the many local films that we're celebrating this year.
Why we're watching: Of an Age captures the bushy northern suburbs of Melbourne, shot in the city's fringes around Macleod where Stolevski grew up. It delves into the complexities felt by immigrant families assimilating in Australia, and is a queer, coming-of-age love story charting the depths of desire experienced by teenage bodies. What's not to love?

Petrol
Written and Directed by Alena Lodkina
Described as "the lovechild of Round the Twist and David Lynch," Petrol had our attention from its earliest stages of development. Made in Melbourne, the film features familiar cityscapes, entwined with ghosts and motifs of the otherworldly.
Why we're watching: Petrol presents the twenty-something tumult of share houses, substance use, and the supernatural. It's Lodkina's hotly anticipated follow-up to her acclaimed debut feature Strange Colours (MIFF 2018), and it stars Bump's captivating Nathalie Morris as an introverted filmmaker. We're not missing this Australian premiere event.

Sweet As
Written by Jub Clerc & Steve Rodgers, Directed by Jub Clerc
Sweet As is Jub Clerc's debut feature film. Seen and told through the eyes of 15-year-old Murra—an Indigenous girl from Port Hedland, Western Australia—it follows her as she embarks on a life-changing "photography safari" to the Pilbara. Meeting friends along the way, the teens learn about fun, friendship and first crushes, as well as the forces of reality that puncture the bubble of youth.
Why we're watching: Leading an all-female creative team, Nyul Nyul/Yawuru director Jub Clerc based Sweet As on her real-life experiences growing up in the Pilbara. You can expect breathtaking imagery of Western Australia here and an oh-so-sweet coming of age story that demands your attention.

Clean
Directed by Lachlan McLeod
This life-affirming documentary about Sandra Pankhurst and her team of Melbourne trauma cleaners premiered to widespread acclaim at SXSW earlier this year where it was nominated for the Grand Jury Award.
Why we're watching: Clean follows the real-life work of a Melbourne business, STC Services, who specialise in "trauma cleaning, crime-scene cleaning, hoarding and squalor issues, deceased estate cleaning..." amongst others. Pankhurst herself as a former funeral director, sex worker, abuse survivor, adopted child, father, wife, drag queen and trans woman, giving the film a deeply empathetic lens. In her own words, Pankhurst notes: "Life can be very fragile. It can just…[clicks fingers]."

Greenhouse by Joost
Directed by Bruce Permezel and Rhian Skirving
Imagine growing all your own food and creating zero waste in the process, then doing that in a bustling metropolis. That's exactly what Joost Bakker has done in Melbourne, with Future Food System situated at Fed Square. Greenhouse by Joost follows the creation of this kale-covered building, from ideation to functioning restaurant, with eminent chefs Matt Stone and Jo Barrett attached as culinary experts.
Why we're watching: There's something thrilling about watching a complex design manifest from drawings to construction, even when we know the outcome is positive. However, Bakker's eco-experiment serves a greater function in Melbourne by demonstrating (and providing a blueprint for) sustainable buildings in our city.

Because We Have Each Other
Directed by Sari Braithwaite
Because We Have Each Other is a slice-of-life documentary charting the lives of a neurodivergent suburban family. It's the second feature to come from documentarian and archivist, Sari Braithwaite, after her 2018 MIFF debut [CENSORED].
Why we're watching: This family of seven is ordinary and extraordinary, just like every family. Together they grapple with anxiety, OCD, depression, autism spectrum disorder, and a very rare condition known as HSAM (Highly Superior Autobiographical Memory). They tackle their challenges as a unit and let us in on the journey through the careful and compassionate lens of Braithwaite.

We Are Still Here
Written by Danielle MacLean, Dena Curtis, Mario Gaoa, Miki Magasiva, Renae Maihi, Richard Curtis, Samuel Paynter, Tim Worrall, Tiraroa Reweti, Tracey Rigney and Directed by Beck Cole, Chantelle Burgoyne, Danielle MacLean, Dena Curtis, Mario Gaoa, Miki Magasiva, Renae Maihi, Richard Curtis, Tim Worrall, and Tracey Rigney.
First Nations filmmakers from Australia, New Zealand and the South Pacific have joined forces to create We Are Still Here. This genre-hopping, diverse, and emotive anthology puts into focus the stories of Indigenous peoples resistance, challenging colonial myths. From the ancient past to a dystopian future, We Are Still Here traverses terrains of grief, love and dispossession.
Why we're watching: We Are Still Here begun as a right of reply to the 250th anniversary of James Cook's disputed 'discovery' of Australia, New Zealand and the South Pacific, but morphed into a celebration and documentation of First Nations identity and strength.

Franklin
Written by Claire Smith, Kasimir Burgess, Natasha Pincus and Directed by Kasimir Burgess
Oliver Cassidy, a young Tasmanian activist follows the intrepid footsteps of his late father, who famously fought to save the Franklin River and won. Cassidy's Dad was part of the Launceston's Wilderness Society who set a new standard in Australia for environmental activism and conservation. This MIFF world premiere production showcases the incredible natural beauty of the river, which activism managed to save.
Why we're watching: Narrated by Hugo Weaving, this documentary was supported by the MIFF Premiere Fund and taps into the heart of our connection to nature. Featuring breathtaking shots of the waterway and its surrounds, Franklin is a deeply human story enriched by never-before-seen 16mm footage.

Senses of Cinema
Written by John Hughes, Directed by John Hughes and Tom Zubrycki
As MIFF-attending cinema buffs, have you ever wondered how Melbourne and Sydney's film co-operatives emerged in the '60s and '70s? Now's your chance to discover the history that took us from then to now, thanks to this careful archival documentary created by one of the founding fathers of this movement, John Hughes.
Why we're watching: Both Hughes and Zubryki were early pioneers of Australia's independent cinema scene and paved the way for independent, political and feminist filmmaking through the establishment of film co-ops. Senses of Cinema demonstrates how film transitioned to become more than just a mode of entertainment, and into a tool for activism.

Moja Vesna
Written and Directed by Sara Kern

Moja is 10 when her mother dies suddenly, and she'd forced to assume the role of stabilising parent and cultural mediator in her family. Her older sister Vesna is pregnant battling demons of her own. Moja's father, despite his impressive work ethic, is distant and closed-off, wading through his own grief. When Vesna leaves with her new baby, it's up to Moja to build a stable life for her and her father.
Why we're watching: Moja Vesna is set in Melbourne and amongst wild ocean beaches of Victoria's Mornington Peninsula. This Australian–Slovenian co-production is a stunning cinematic debut for Sara Kern.

Under Cover
Directed by Sue Thomson
This documentary investigates the hidden (and growing) crisis of female homelessness through the eyes of 10 diverse women. Under Cover looks at the depths and persistence of poverty for a habitually forgotten group in our society.
Why we're watching: Women over 50 are the fastest-growing cohort experiencing homelessness in Australia. This stark reality compelled seasoned filmmakers Sue Thomas and Adam Farrington-Williams to document this experience; to shine a light on the cracks in our society and illustrate how easily our most vulnerable can slip through the cracks during times of economic upheaval. Narrated by Melbourne-native and Hollywood heavyweight, Margot Robbie, Under Cover reveals a devastating truth about our social order that cannot be ignored.

Volcano Man
Written by James Crawley, Steven Sander, Tim Russell and Directed by James Crawley
James Crawley is a filmmaker with an utterly unique father, perched in a house near the lip of a volcano. When Crawley discovers confronting 'grief tapes' created by his Dad in the wake of his mother's death, he sets out to reveal the true identity of the man that made him.
Why we're watching: Volcano Man is about living in the aftermath of loss. It's about love and sucking the marrow out of every day. It's Crawley's 70-year-old Dad who demonstrates what it means to be young at hear, to harness the human spirit, and find a way to survive when it doesn't always seem possible. This film works to detangle preconceived notions of masculinity, ageing, and one of life's most difficult quests—recovery in the face of acute grief.

Where is Anne Frank
Written and directed by Ari Folman
Ari Folman's animated feature film, Where is Anne Frank, reimagines the world's most famous diary and its secret keeper through the eyes of Kitty, Anne Frank's documented imaginary friend. Premiering at the 2021 Cannes Film Festival, Folman's film may be targeted at children, but adults are celebrating the retelling of this young author's legacy.
Why we're watching: The overarching message of this film echoes the spirit of Holocaust victim, Anne Frank herself: "Do everything you can to save one single soul from harm."

You Won't be Alone
Written and Directed by Goran Stolevski
A distinctive Gothic vision from Australia's most of-the-minute filmmaker, Goran Stolevski, You Won't be Alone is the second of Stolevski not-to-be missed features in this year's MIFF line-up. This epic saga takes us to the villages of rural 19th-century Macedonia into the body of a Wolf-Eatress, or shape-shifter.
Why we're watching: Premiering at Sundance Film Festival in January to critical acclaim, Stolevski's directorial debut is much more than an international horror film, but rather a tale that deals with the ebbs and flows of human life. Gender, sex, and the human body are all explored through this folkloric creature. You Won't be Alone makes its Australian premiere at MIFF and is being described as 'unmissable'.

The Endangered Generation?
Directed by Celeste Geer

As earthlings, our habitat is under severe threat. Researchers and environmental scientists at Monash University understand this, and that's why they've helped create The Endangered Generation? The primary story follows the journey of an Indigenous woman in Panama on a quest to relay the knowledge of her ancestors to protect her patch of the Amazon.
Why we're watching: How do we avoid a looming extinction? Celeste Gerr's documentary helps deliver some of the seemingly impossible answers to the greatest challenges facing our species.

Gondwana
Directed by Ben Joseph Andrews
Gondwana is a VR experience that maps 100 years of real-world data projections onto a simulated ecosystem, inserting the users amongst ancient trees, flora and fauna of the Daintree rainforest.
Why we're watching: Coming directly to MIFF from Sundance and SXSW, Gondwana is a one-of-its-kind VR work that celebrates our irreplaceable ecosystem in Far North Queensland, and provides a quiet meditation on time, change, and climate action.
The Melbourne International Film Festival is happening from 4-21 August in cinemas and 11-28 August online. For tickets and more information, head to miff.com.au.
Images supplied by MIFF. Cover image from Petrol (2022), supported by VicScreen.